Recent News
Search Options ►
November Xaoc Contest 1/2
Pets
Here's our first November Xaoc contest (it's close enough to November, bleh). This is a DESIGN contest.





Design a Xaoc, and win it!


One winner for the contest - their design turned into a Xaoc custom. Due date is November 13 (Friday bwa ha).


thread for entries here.
Posted by Jack (#1) on Sat Oct 31, 2009 4:20pm

---
Leaves
Pets




Using my time manipulation powers I have aged Fresh Leaves into Autumn Leaves, and turned back the clock on Dead Leaves (to turn them back into Autumn Leaves).


You can thank me later.




Lesser Breeding Coin
Posted by Slashbot (#3) on Fri Oct 30, 2009 11:51am

---
Sending Bug
Pets
Until Naomi comes on to fix the send items from profile feature, only send items through your inventory.
Posted by Jack (#1) on Fri Oct 30, 2009 10:32am

---
Orange Custom Crystal
Pets




To clear up any confusion with this crystal, it allows you to submit a Halloween-themed design.


If you're not sure whether your design counts as Halloween-themed, ask before purchasing with your punkins.


Common Species (the 7 originals) only, btw.


Alternately, you can have the Shopkeeper as your custom. No, you cannot edit the shopkeeper or change him in any way. No, he will NOT be breedable, but he will be a Soli.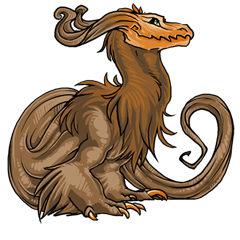 Posted by Jack (#1) on Fri Oct 30, 2009 2:40am

---
Halloween Celebrations
Pets
Bwa ha ha ha ha! It's a spoooooooky weekend!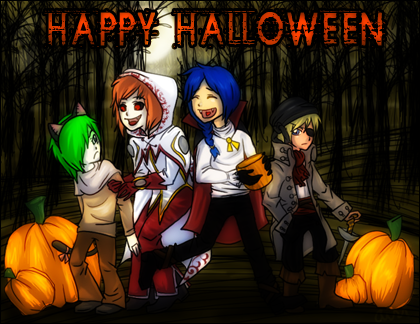 By Airr

Here are the costumes in total: Shoe is a vampire, Kaz is refusing to participate, Chaos is himself, Tak is a pirate, Xero tried to refuse to participate and now is being forced to be a princess, Zave is an angel (he likes irony), Chimera tried to refuse to participate but got kitty ears and a tail stuck on him, Epsilon is a sorcerer, Rogue is a ninja, Desmond was forced to be Willy Wonka (and not happy about it), Spense is himself, and Maron is an inmate because he also likes irony.


BUT HERE ARE SOME THINGS YOU CARE MORE ABOUT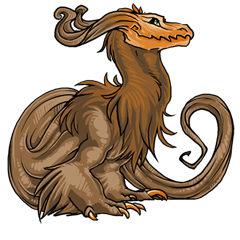 BWA HA HAHAHAA! I bet you don't DARE to go into the pumpkin patch store to trade in your pumpkins. Or do you? I'll eat you if you do :| And I'm only in business till Monday so give me pumpkins to eat!


Speaking of Pumpkins...





You might want to pick up one at the Advent Calender. And the Advent calender might be having some nice stuff today, tomorrow, and Sunday...if you know wat I mean.






You can trade your Pumpkins in for these (1 EA), among many things. And you can open these. They're also in the GP shop for 2 GP each. Wanna know what's in them?





































33 Halloween 2009 items

Because I like to torture collectors.


Some highlights include a brain Zave bit into, the rose that Kaz gave Ebony, Chaos's scythe, and plenty of blood to torment the two vampires. :D


ANYWAY YEAH OK THATS GOOD ENOUGH TTYL BYE IM GONNA GO MAKE A KITTY LITTER LOOKING CAKE





I'll tell you how it goes later~





Blue Custom Orb
Posted by Jack (#1) on Fri Oct 30, 2009 1:37am

---
November 2009
Pets


The winner of the contest is the Bonfire Melo (I renamed it). This will be the November 2009 pet.


What about the other November colors, you ask?






I am damn sexy


This magical Bottled Autumn will turn your pet into one of the autumn-related colors--among the other autumn-related pets below, it can also turn your pet into Halloween colors (like Vampire, Zombie, and Ebony).


First fifteen people to post on this news will get a Bottled Autumn. I'll probably award them away a little later though.
Posted by Jack (#1) on Thu Oct 29, 2009 5:25pm

---
Poll
Pets
Choose your favorite!!





Fireworks by Jos (#469)





Autumn by Magnus Vale (#256)





Autumn by Erienne & Dew (#17)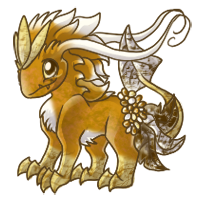 Pumpkin by Wolven (#651)





Cornucopia by Ankokou (#481)





Dead Leaves by Retta (#63)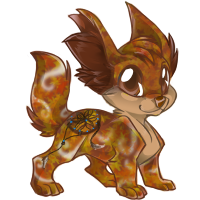 Dreamcatcher by ~BlackVulpix~ (#209)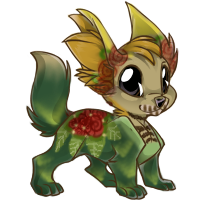 Catrina Figure by Vettieboo (#105)





Sugar Skull by Macabre (#307)





Jack-O-Lantern by Jojo (#382)





Native by torhawk (#421)





Gunpowder by Springdragon (#650)




Posted by Jack (#1) on Wed Oct 28, 2009 11:05pm

---
New Shop
Pets



There seems to be a new shop that just opened that stocks... everything but the kitchen sink...but it does stock the stove!


New cooking items there too.










You might like this I may say.
Posted by Jack (#1) on Wed Oct 28, 2009 2:24am

---
NaNo Dash
Pets
WAT IS NANOWRIMO?

Essentially, it's the month of November, in which you get your butt in gear and write a 50,000 word novel IN THAT TIME PERIOD. 30 days. No more. Understand? Discipline, it's all about discipline. Write those ~1300 words a day.



Your NaNoWriMo dashboard is now available under your user preferences.



You can set it either on or off. Your work title and word count will chill at the bottom of your posts, before your signature (if you're premium).


As an incentive to get your butt in gear, here are some prizes:


If you finish your NaNo novel on or before November 30th 2009...

You will win a Glittering Rock.

And if your NaNo novel happens to feature one or more of the aywas NPCs as main characters you'll totally also win a Lesser Breeding Coin *shifty eyes* not to mention I'll be reading it throughout the month lol


GO FORTH AND WRITE

And use the NaNo forum I put up just now so you can earn BP along the way.
Posted by Jack (#1) on Tue Oct 27, 2009 11:40pm

---
New Game
Pets



It starts with an S

It ends with a T

It comes out of you

And it comes out of me

I know what you're thinking

It could be called that

But let's be scientific

And just call it scat


Go play the new game

This one has high scores based on number of wins AND YOU KNOW WHAT A HIGH SCORE TABLE MEANS so you better get your arse in there and win some games so you can get a shiny trophy.


Anyway, as always, let me know if you have any problems with it, or if the problems are serious and involve an exploit, e-mail by going to "Contact Aywas" on the footer. :P
Posted by Jack (#1) on Tue Oct 27, 2009 9:02pm

---