Recent News
Search Options ►
Gardening Explained
Pets
All dead plants have been magically revived.
Are you wondering why would someone water your pot for free?
If you water someone's plant once its life bar is red, you will get 1 BP for each percentile below 33% that you save it at.
If you water your own plant when it is in red, your pot's bounty goes up by 1. (Meaning each percentile below 33% will now give the waterer 2 BP instead of 1 BP, and so forth.)
Want to make some BP?
Just go to the
Top Garden Bounties
page and save some plants from death. (Obviously there will be no plants there since I just revived them all).
What happens if my plant dies?
You lose your pot with it, and your plant will go to plant heaven.
What happens if my plant survives?
Once it is matured, you will be able to harvest it. You may then re-use your pot!
What happens if I let my plant get into the red zone?
Every time your plant drops below 25%, its potential yield will go down by 1. (Yield will not go below 1... unless your plant dies, of course.)
How do I refill my watering cans?
Go visit Spenser at the river across The Bridge.
Throughout the day, We will begin putting seeds, pots, and watering cans at the Free Items shop (Donation Box) starting at 1 PM AST.
Posted by Aywas Official (#2) on Sun Jan 3, 2010 12:46pm

---
Gardening
Pets



We will be manually stocking the gardening shop with a TON of stock at exactly 5 PM, so be there and be ready!
Posted by Jack (#1) on Sat Jan 2, 2010 4:37pm

---
Gardening!
Pets








Guess what's new and under "Play!"











Here's a plant that God murdered because he didn't use enough water :(


Anyway, the fruits/plants you can harvest are pretty awesome so you don't want your things to die.








Epsilon is stocking these in his brand new gardening store! And you can find some pails in the GP Shop.


PS: Go to my profile. If you see my plants with a GREEN or RED bar, WATER THEM!!!! :(
Posted by Jack (#1) on Sat Jan 2, 2010 9:14am

---
Explore Items
Pets



Net

This item has a 50% chance of catching a pet (compared to the free 30%). It has a 8% chance of breaking. This item will not break the first three times it is used.

In the GP shop for 4 GP; restocks in the Random Shop






Cage

This item has ten uses. It has a 70% chance of catching a pet.

In the GP shop for 8 GP.


Hope you like the new items!
Posted by Jack (#1) on Sat Jan 2, 2010 3:05am

---
Aywasplosion
Pets
It's been a while since we had one!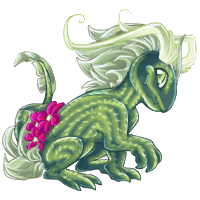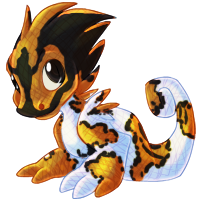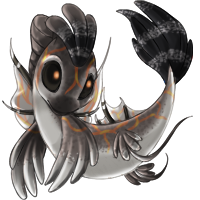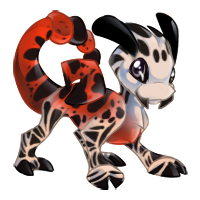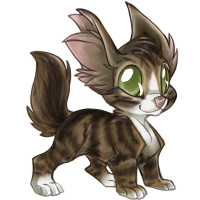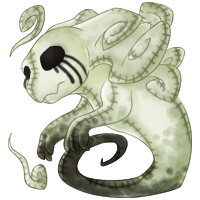 Soli:

Striped Beta, Coral Snake, Ethiopian Mountain Adder, Iridescent Shieldtail, Komodo Dragon, Parsons Chameleon, Piedbald Ball Python, Rainbow Lizard, Red Eyed Frog, Red Footed Turtle


Insi:

Ash, Blue Morpho Butterfly, Blue Crab, Peacock Spider, Spicebush Swallowtail, Garden Tiger Moth, Wolf Spider


Gael:

Anglerfish, Ash, Cave Fish, Clown Triggerfish, Flame Fairy, Leviathan, Magma, Spotted Green Puffer, Zebra Mussel


Phanto:

Aqua, Dawn, Galaxy, Glitch, Lost Doll, Midnight, Murderous, Thunderstruck, Voodoo


Reve:

Loon, Electus, Great Blue Heron, House Sparrow, Inca Tern, Oriole, Puffin, Wompoo Fruit Dove


Melo:

Abyssinian, Kangaroo Rat, Masked Palm Civet, Norwegian Forest Cat, Sable Papillion, Squirrel Monkey, Toy Terrier



Vyne:

Andeli Rose, Azalea, Draculas Kiss Iris, Yellow Onion, Banana, Cactus, Canna, Coneflower, Dragonfruit, Fire and Ice, Fly Mushroom, Grape, Hippie Mushroom, Kiwi Fruit, Lychee, Plasma, Rainbow Rose, Spider Plant, Wood Lily



As always, you can view these entries in the Aywapedia to see where to catch them. Also, if you created a design contact BJ for your free copy (include gender).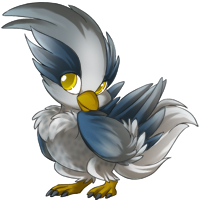 Go forth and explore!


And, as with aywasplosions of the past, the first ten people to post a pet from this aywasplosion along with a gender will have that pet given to them free.
Posted by Jack (#1) on Sat Jan 2, 2010 2:08am

---
Counter
Pets


See the counter at the bottom of the screen? We're going to have a kiriban. That's a hit counter prize. If you're visitor number 10,000, take a screenshot of it and you'll win a prize!


I'll hold kiribans every so often.


PS: Refreshing won't help you. It's unique visitors only.
Posted by Jack (#1) on Fri Jan 1, 2010 8:48pm

---
Pet Shenanigans
Pets
You know the drill! Tell me your vote.





Aurora Fireworks by Faust





Midnight Fireworks by Faust





Sparkler by Skitty





Crystal New Year by Magnus Vale





New Years Tiger by Magnus Vale





Two Seasons by Zero



I'll leave this poll open for a day or so, so get your Winter Morning Melo soon!
Btw....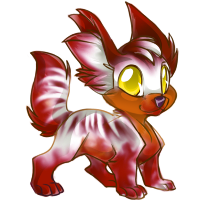 Goodbye, Bloody Alpha!!!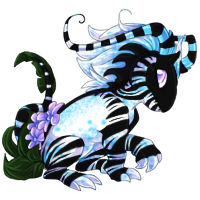 Helloooooo, Striped Beta!!!
Posted by Jack (#1) on Fri Jan 1, 2010 4:09am

---
Premium Item Jan 2010
Pets
Silver Seeds






You'll love this when the gardening feature comes out soon!
Posted by Jack (#1) on Fri Jan 1, 2010 3:43am

---
Happy New Year
Pets



Happy NearNew Year!

(you'll have to excuse me, I've been drinking)
Posted by Jack (#1) on Fri Jan 1, 2010 12:16am

---
Officially in Beta!
Pets
Congratulations - we survived our move to BETA! Hurraaahhh! I have a thread set up in the Bugs Forum titled "V2 Full Release Bugs" if you find any glitches or problems in beta.


Aside from that, Forever Upgrades will be leaving the shop at midnight, January 7th. This gives you a week to scrounge up that extra GP!


As soon as we're done fixing up V2 and ensuring it's bug free we're going to be working on three new major features :)
Posted by Jack (#1) on Thu Dec 31, 2009 12:39pm

---