Recent News
Search Options ►
Atlantean Oakl
Pets
These users need to post here with the gender they'd like their Atlantean Oakl to be. :]



65

1119

206

2192

18

38

80

1173

352

660

48

2587

2040

81

1021

763

2297

215

2229

1459

269

757

506

880

565

1340

802

404

2323


Posted by Jane & Snow (#19) on Fri Jan 15, 2010 9:42pm

---
Minisplosion 2
Pets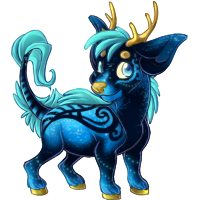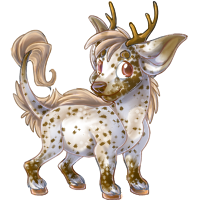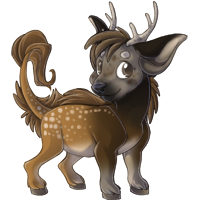 Wooooooooooooooo oaklsplosion!

25 new oakls have been added! The two kirin oakls will be available in the SP shop at a later date.


Want an Atlantean oakl (the first oakl image on the newspost)? Well... hope someone else wants you to have one too! Post here with a name of someone that you think might want one and who knows, you or them might get one! DO NOT post more than once or with more than one name. If you post more than once, or post multiple names, you will be eliminated from receiving one and your post will not count in the drawing.



If you were the creator of one of these oakls, send a message to myself #19 with the breed AND GENDER (male, female undecided) of your pet.



Posted by Jane & Snow (#19) on Fri Jan 15, 2010 3:16pm

---
February 2010 Monthly
Pets
Submit your monthly for Feb here


The monthly winner gets 3 SP and the runner ups get 1 SP.






I bet you want to know what this is. But you won't until the 14th of Feb! *coughit'snotobvious*
Posted by Jack (#1) on Thu Jan 14, 2010 2:21pm

---
Haiti Earthquake
Pets
Aywas donated $250.00 to the Red Cross International Response Fund. I encourage you to donate as well if you have some extra money.


You can read about the Haiti earthquake (if you don't already know about it) here: click me.


I actually just ordered a Kaz plushie item from one of my item artists which will probably be done around Saturday, so how about this. Show me your receipt of donation to the Red Cross International Response Fund and you get a Kaz plushie. It's cute, it mocks Kaz, and your donation will help people in need.


Red Cross site: http://www.redcross.org/


Kaz Plushies have raised $175.00 from 8 Aywas Users for an average of $21.00/user!
Posted by Jack (#1) on Thu Jan 14, 2010 12:15pm

---
Oaklsplosion
Pets

WELL I WAS GOING TO DO ONE... AND IT WAS GOING TO BE AWESOME...

but half the people I asked for .psds from, didn't send them. So, it's gonna have to wait. Hurrhurr because i'm mean. So expect another minisplosion here soon with more than just oakls -winkwink-, but only once I get the .psds. :| Guess this gives you a chance to get a few more colorations in for the next batch of uploads.
Posted by Jane & Snow (#19) on Thu Jan 14, 2010 2:48am

---
sP Shop
Pets
Shiranue (#1620)





This user won the LBP.


The sP shop is stocking some really interesting stuff now...









Please note that while these items do exist, they haven't been coded yet (we're doing our best at getting new stuff done with our new coder). You can see what they do in the sP Shop.






I'm going to award December 09's sP and trophies in a sec, so standby.
Posted by Jack (#1) on Wed Jan 13, 2010 12:35pm

---
Win a LBP!
Pets



Lesser Breeding Pendant


You might have noticed that your silver paws amount now links to the SP Shop. By Friday it should be fully functional and all contests will be awarded with SP. To celebrate the coming of the SP Shop, I'm giving away an LBP. LBPs are re-usable LBCs that allow you to breed two pets of the same species every month.


To enter this contest, please post about two pets that are mated (either both yours, or one is yours and one is a friend's) and how they met!


This will end on Wednesday at midnight.
Posted by Jack (#1) on Tue Jan 12, 2010 11:21am

---
MiniSplosion
Pets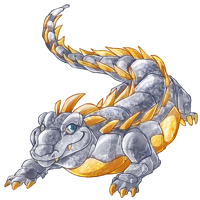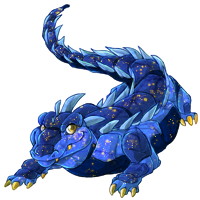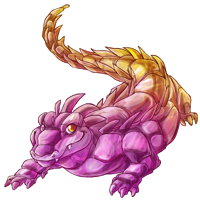 Thirteen Twenty-one new Rogrs were added to the site! Go exploring for them!

If you're the creator of one of these beauties, be sure to message Beeejaay (#19) with what color you made and what gender you'd like your copy to be!
Posted by Jack (#1) on Tue Jan 12, 2010 12:54am

---
eCheck - part 2
Pets
Okay, I think we have this fixed. Anyone who pays by eCheck to buy GP in the next 5 minutes will get a bonus 5 GP for helping me out. Please let me know if you do this whether it deposits GP in your account upon your order being initiated (it SHOULDN'T, only upon the check clearing).
Posted by Jack (#1) on Mon Jan 11, 2010 9:36pm

---
eChecks
Pets
I am currently aware that purchasing GP via eCheck gives you twice as many GP as you purchased - a deposit into your account before and after the eCheck clears. If you have paid by eCheck please send the extra payment of GP to me (account #1). I will be checking all eCheck records to make sure this is done. This bug will be fixed soon but until it is please don't use eChecks.




Fossilized Egg
Posted by Jack (#1) on Mon Jan 11, 2010 4:04pm

---