Recent News
Search Options ►
March 2010
Pets
1. Trophies





Trophies have been awarded. You can view the standings here: click



2. Monthlies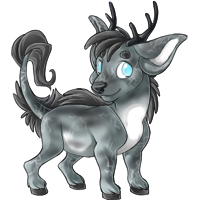 Here are the new monthlies, the Thunderstorm Oakl and the Gold Sprinkler!.



3. Spring Pets

Some new spring pets are available through the bottled spring!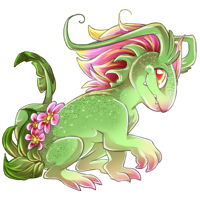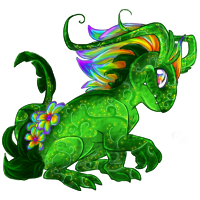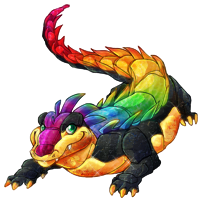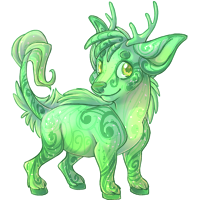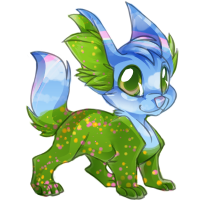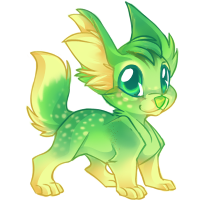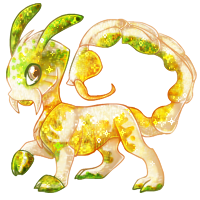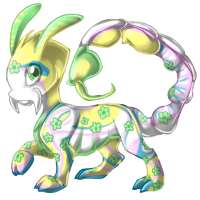 4. St Patrick's Day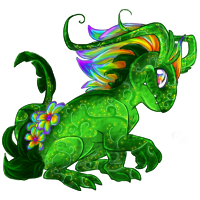 This vyne will randomly be available in the adoption center throughout St Patrick's Day, so be sure to be there and waiting! :)


If your pet won the contest, please message BJ (#2) for your prize money and prize copy of the pet!
Posted by Jack (#1) on Mon Mar 1, 2010 10:28pm

---
March 1st (it's here close enough)
Pets








That's all I'm saying...
Posted by Jack (#1) on Sun Feb 28, 2010 10:04pm

---
Offspring Update
Pets


You all know how fond I am of COMPROMISES and insuring that you're pleased... so we've finally discussed the option of you may now submit your own offspring.


This option is only available for LBC same species breedings.



How it works is when you submit your breeding requests you are welcome to submit FOUR offspring .psds. They MUST look like a mix of the parents. Yes they can look mostly like one parent, as long as the other parent is reflected as well. They also must be in .psd format. If you do not send four different offspring and/or do not submit them in .psd format, they will be rejected and/or ignored. I also reserve the right to make changes as I see fit. This does not allow you to change colors or add edits that neither parents have. If one marking is blue and the other is pink and it's green on the offspring, it will be rejected as well.



All of this information (will come in better detail), along with the .psd set up, will be on the breeding thread made later today. I will make another news post when that becomes available.



Posted by Aywas Official (#2) on Sun Feb 28, 2010 3:12pm

---
Still Hiring Offspring Artist
Pets


Because apparently I don't put any time or effort into making the offspring and they're such low quality i'm still looking for people to be offspring artists since the last news post. This has nothing to do with hybrids and you won't ever have to do them. If interested please send an e-mail to [email protected] for an application. The position pays 2gp per pairing.

Posted by Aywas Official (#2) on Sun Feb 28, 2010 11:59am

---
Random Article Game 1!
Pets
Let's play the "Random Article Game." That's where 10 trivia questions are gathered by visiting ten random articles on Wikipedia. I have constructed 10 trivia questions and the prizes include custom orbs, custom crystals, lesser/greater breeding coins, and even a hybrid shard for the last and final question! But choose wisely, as you can only reap the benefits of one question if you win. Will you risk it all on the last one? Or settle for a smaller prize? It's your choice...


Game? Come join me in the XAT chat (Talk -- Chat) at 2:30 AM.


We will play the random article game again some other time, if you don't win.


Thanks for playing!




This may not make sense to you, but it makes sense to some others.
Posted by Jack (#1) on Sun Feb 28, 2010 2:13am

---
.psds
Pets


Obviously for breeding purposes, I usually ask that .psds be sent to me to insure a better bred offspring for your pairings by my artists and I. The best way to send me a .psd is to make the edits on SEPARATE layers. If you send me a .psd with edits all on one layer, that doesn't help me at all. What then happens is sometimes the lineart shows up where it shouldn't or colors carry when they aren't supposed to.



I'll write up a thread about how to properly make a .psd as well as explaining all breeding information. Will be helpful yes? It will include screen shots of course.



I've only had this gmail account open for a couple of months and i'm already at 17% of my space usage. This means I get a LOT of .psds. Apparently, i'm not getting all the .psds people are sending to me. Therefore, if you send me a .psd from now on I will reply to your e-mail within 3 days letting you know I got it. If you don't hear from me within 3 days, feel free to shoot me another e-mail.



Also please remember, if you don't send me a .psd and I work from a base .png I can't fix your pet image for you. I'm not smoothing out your line art for you, I can't make your backgrounds transparent, I can't fix your coloring. Your offspring get made with the images we have to the best of our abilities. You are welcome to use your dawn crystals to fix the background and stray pixels and lines of your offspring yourself, but you are not allowed to change colors, or add or erase edits to your pleasure.



If you have any questions, please feel free to post.


Posted by Aywas Official (#2) on Sat Feb 27, 2010 11:59pm

---
4000 users!
Pets
We have 4,000 users!






A little something different this time since I know ya want them.
Posted by Jack (#1) on Sat Feb 27, 2010 5:02pm

---
Human avatar artist
Pets
Aywas is currently hiring a human avatar artist. This artist would produce a male and female human base, as well as hair styles and clothing/accessories for said bases. If you are interested in applying, please submit human art examples to [email protected]


We are paying approximately $50 per base and $10 per object/hairstyle/clothing (eg: $5 an item, on two bases).
Posted by Jack (#1) on Fri Feb 26, 2010 9:41pm

---
MCCs
Pets



You can have your stupid previous prices back on the Metal Custom Crystal... I don't care... I just want something to work on to take my mind off things...


Also, a contract is being negotiated with Yasu for an Aywas recode. You should be able to look forward to it in about a month or so!
Posted by Jack (#1) on Fri Feb 26, 2010 6:25pm

---
---