Recent News
Search Options ►
Bottled Items
Pets
Out with the old...









...and in with the new!












All the "sprayable" and "bottled" items have been retired. Instead, there are now monthly potions that will contain all the limited pets for that month. Because Bottled Summer only contained May pets, it has been changed to Essence of May 2010.


Got an old bottled or sprayable item and want to trade it for a monthly potion? Error would be happy to help you:


Click to trade in retired item
Posted by Jack (#1) on Mon May 17, 2010 12:24am

---
Warning
Pets
Don't use any Bottled Spring, Bottled Summer, Bottled Autumn, or Sprayable Winter until I update the news again. I'm coding something and you'll lose it if you use it :[
Posted by Jack (#1) on Sun May 16, 2010 10:25pm

---
Lunaris
Pets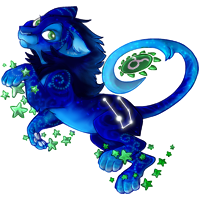 Taurus Lunaris


The Lunaris species is a very special species. Its colorations cannot be bought via official site shops, caught, or won, and it is neither Ay or Ara-based. But each of you will get one of its colors free eventually... as for the rest of its colors, it's up to you to trade for them...


So, for those of you for whom it is applicable, can you figure out how to get one?
Posted by Jack (#1) on Sat May 15, 2010 3:03am

---
Two things, a contest and an update
Pets



Think you can breed the ugliest hybrid ever? Prize is a breeding coin!

Click here for the contest!


In other news, I'm ordering a backup system as we speak to backup our files and database on an hourly basis, so there shouldn't be any data loss in the event of a mess up! Yaaaay!
Posted by Jack (#1) on Fri May 14, 2010 1:08pm

---
Reminder
Pets



Don't mind the dragonfly, it's here for shiny purposes.


Because we've been having problems with users ignoring this, remember that holding down any button to auto-play an Aywas game (such as holding down F5 or the enter button) is ban-worthy according to the TOS. Don't risk losing your account for momentary gain.
Posted by Jack (#1) on Thu May 13, 2010 3:24pm

---
Page 10
Pets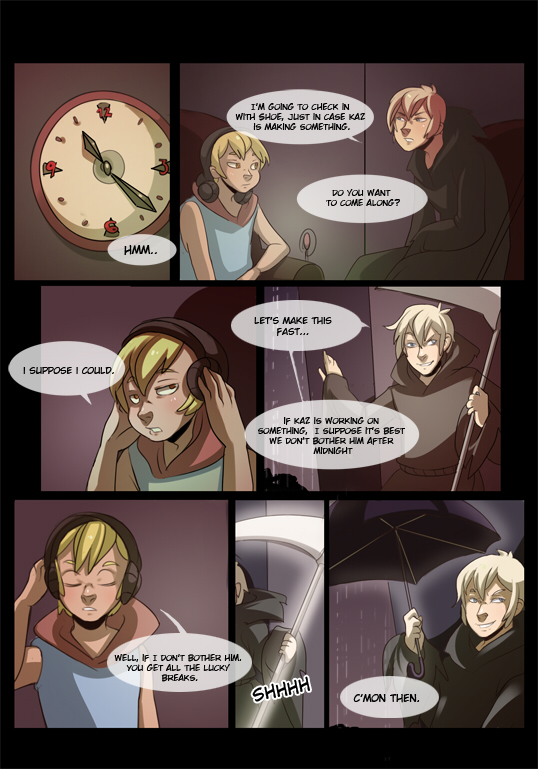 Posted by Jack (#1) on Tue May 11, 2010 5:12pm

---
June Contests Open
Pets
The June pet design contests are now open!






As you're used to, the June monthly pet contest is up.

Click me to visit






There is also a new "BP Shop" June contest, where you can submit lineart edited pets to show up in the BP Shop of Super Riches and Awesomeness.

Click me


Enjoy the contests! They all end June 1st.
Posted by Jack (#1) on Tue May 11, 2010 2:29pm

---
Contests, colors, and prizes.
Pets
Prizes:
If your pet coloration was accepted as a winner for May's coloration contest please send me another message with what coloration of yours was accepted, what gender you would like, and if you prefer sp or gp. If you've already sent in your request it was probably ignored and was most likely mass deleted with my inbox cleanout.
April's Design Contest Winners
I very much enjoyed how this contest was judged and plan on doing the rest in this manner. It definitely helped us choose winners based on a number of views instead of "oh I like this one!".
What one judge had to say:
This is a fairly simple design, but it flows well. There is some additional detail on the body too. The horn edits seem as if they were there to begin with. The metallic appearance is also fairly realistic, while still meshing well with the site (vs. using something completely realistic and out of place)."
What one judge had to say:
This design is a take on the sors that is rather unique. The coloring reflects the animal that the sors was based off of and there is an obvious effort to maintain consistency throughout the image, and care was taken to make sure everything was in place.
What one judge had to say:
This was a pretty simple design concept, but it turned out that it actually stood out to me among many of the others. I actually went back a few times to look at this one again... the glowing red on the black, with the slight fading texture, and the white face are all pretty interesting/unusual ideas to incorporate into a Vion design.
What one judge had to say:
More like a gag coloration entry, I just couldn't stop laughing. For once, the tails are being put to good use! The coloring design might not be comparable to some of the other entries, but the concept of entertainment incorporated into the pet are what makes it stand out. I mean that's what we're here for, to have fun!
So congratulations to our four winners!
Each one will receive the pet they made shortly. We enjoyed looking over all the entries and now that orbs are out, hope to see many more of the submissions made into customs.
May's design contest
is now posted, you can find the details
here!
The theme is to create any common breed custom design with no edits. Entries will be judged on designs and patterns within the markings of the custom. Your judges this round will be users #2, #3398, #1008, #181, #4363, and #2172. So we look forward to reviewing your entries. More information about prizes and rules can be found on the thread.
Pet colorations and recolors:
I can't stress to you guys enough.... pleasepleaseplease post ideas for colorations for pets on
this thread!
My artists will be given lists so that we can have the next aywasplosion ready for you. With the wave of limited pets, we need catchable pets to balance it out and while we have some, we need more. We also need more ideas for the artists to work on colorations for the next event. Also don't forget, if your idea gets made, you receive a copy of the pet. I'll also be going through the newest pet suggestion threads picking out colorations to accept or have done.
Also, be on the lookout for polls for the pet updates and recolors that will be posted in news posts. Now that I don't have to directly manage breedings I can get this large project rolling. If you still have suggestions on improving current pets or feel something is wrong, again, this is the
link
to the thread.
Later tonight I will be posting the breeding tutorial that will be available for both the artists and the users as well as the Guide thread. It still needs some work and both will be posted on separate threads but linked together.
Posted by Aywas Official (#2) on Sat May 8, 2010 10:22am

---
glitch
Pets
Anyone using tags in their forum username is abusing a glitch. Cease now. It will be fixed soon.
Posted by Jack (#1) on Sat May 8, 2010 12:13am

---
Poll
Pets



Poll Time!

I want to get a feel for where you guys want me to concentrate most of my energy. Feel free to pick 2-3 options that you find most important!


Posted by Jack (#1) on Fri May 7, 2010 9:37pm

---