Recent News
Search Options ►
Welcome to January - Part I
Site Update


Let's bring in this year with a bang!



This is just a cute collectable to commemorate the New Year and can be picked up in the Advent Calendar today and tomorrow.

It's a new year and a new month, so you know what that means--new monthly pets!

Here are your brand new GP Shop pets, welcoming winter and 2012!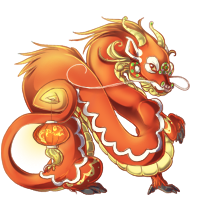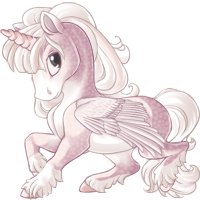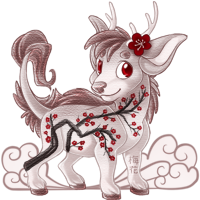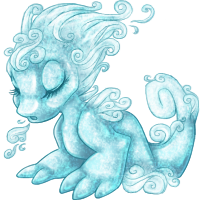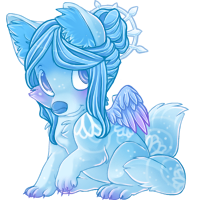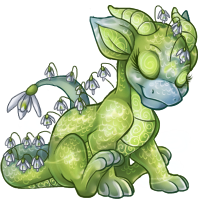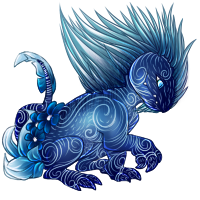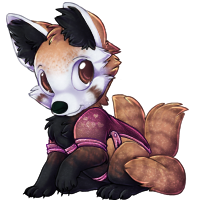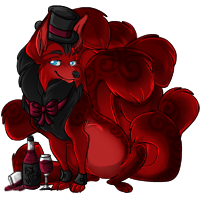 And here are your new BP Shop pets, celebrating January: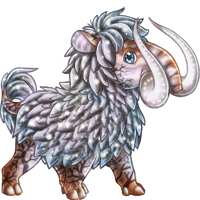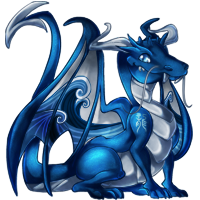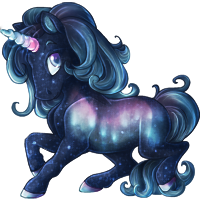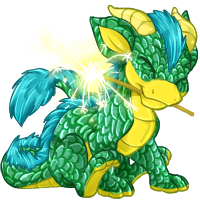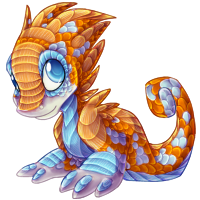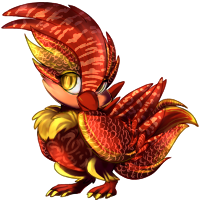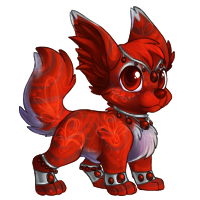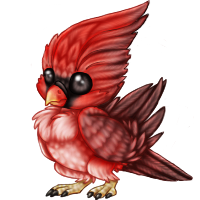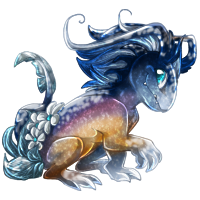 If you colored one of these lovely pets, don't forget to contact the equally darling Visark (#185) for your payment and pet copy!
Three new contests have appeared!
February Monthly Pets - BP Shop
February Monthly Pets - GP Shop
February Monthly Customs - Shadow Pets


Feeling like a gambler this year?
Start off with the Essence of January 2012, now stocking in the GP Shop for 3 GP!
As usual, this potion will change your active pet to one of the many colorations you see above.

Look at this cute snowman I found!



Formerly the Edible Snowman, he has been renamed Snowman Capsule, and I don't think you'll want to eat him any time soon. Not only is he positively adorable, but he will let you create one of our four brand new shopkeepers that I forgot about! You know those growable sponge pets? Same premise here. 8D

We have a Maki, Oske, Fens, and Finx for you to choose from this year!
The capsule allows for a max of 30% edits on them. :3
Click on the images to get the PSDs.




Pick up your Snowman Capsules at the Trash For Treasure Shop, where they will be stocking for the rest of the month!

The new Lunaris, monthly item, free customs, etc. are still to come! (If you had premium that expired any time from January 1st til now, I will see to it that you are given the premium item, no worries!)

Don't forget January 2012 Breeding Season ends on the 9th!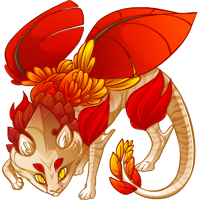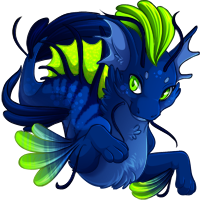 Back to work I go!

- Eri
Posted by Eri & -- (#17) on Sun Jan 8, 2012 3:44pm

---
Trivia, Raffle Crystals & Coding Updates!
Site Update

It's a new month and a new year, and I'm sure you're all anxious for our monthly goodies!
As much as I like to torture myself with massive news posts, I'm going to break them up into a few so you don't overwhelm yourself and miss something! By the lack of a snazzy sign, you can probably tell this is not the huge January post(s), but they're coming tomorrow.

My grandfather's memorial service was yesterday so I've been spending a lot of time with my family and trying to recuperate, but I'm very much looking forward to keeping myself busy on Aywas and appreciate everyone's support and understanding. <3

Now, lets knock some stuff out!
(I already uploaded the monthly pets, but they won't be officially announced until tomorrow. You're free to purchase them now, though. n_n)

Trivia



The trivia has been updated!

Weekly Raffle



This week's raffle crystal winner is:
Mr. Death Bunny (#27858)
Who had 10 crystals out of 21,990 total and won an Elaborate Present!

This week's prize is the elusive Celestial Talisman!

Coding Updates

You might've noticed a new face around the forums asking you about bugs and glitches.
That would be Dev (#8026), our new fixer-upper!
We work very well together, so I'm excited to have him alongside Yasu.
Dev is going to be working on various longstanding and new bugs that will make our game experience that much more enjoyable and easy to use.

Not only will I be assigning him things to work on, but we have a pair of moderators working on compiling lists of glitches to forward to him to ensure that we're addressing everything we need to. This also gives him two staff members at his disposal in case I don't have long periods of time to debug with him--you might even see him asking for YOUR help on the forums, so don't be shy! :3

Consequently, Lair Sorting is almost in tip-top shape! You can once more sort pets successfully, there are just a few issues with naming lair groups and updating the description, so that's next.

Yasu has been fighting with auctions, so if you've been waiting on an expired auction for a while, you probably saw the results today or will be seeing them soon! He manually ran a lot of the crons and rewrote the script to fix the problem that was keeping them from executing on their own, but still has some work to do on Item Auctions in particular. I'm ecstatic that he found the problem and has made so much progress--and I'm sure you are, too!

He is also working on the high score system. In addition to reworking the pet tables and cron issues there, he'll also be making a change that will allow you to view previous months' scores if all goes well!

I know many of you are curious about the other Adventure Locations, so I wanted to let you know that is another of Yasu's focuses. He needs to adjust some things before opening the closed locations and will also be ensuring broken/unusable Adventure items will work (I'm even going to get some of the equipment working myself! o:).

Okay, phew! Time for a little bit of sleep so I can bombard you with lots of new things tomorrow.
And won't price things for a million GP again, oops.

- Eri
Posted by Eri & -- (#17) on Sun Jan 8, 2012 4:13am

---
Explore Pets Ta-Dah!
Pets
Kyu and I are at Disney World but I managed to boot up my laptop for a little to bring you... *drum roll*
Explore Pets!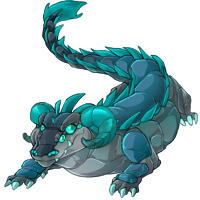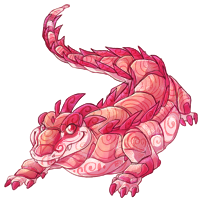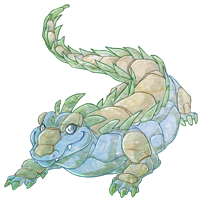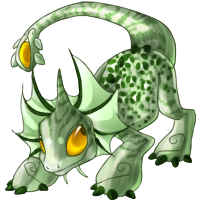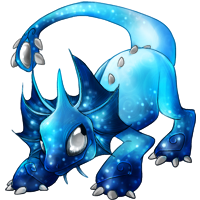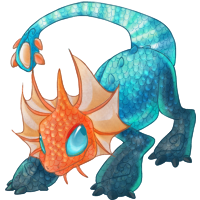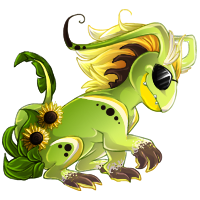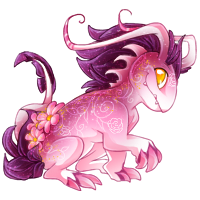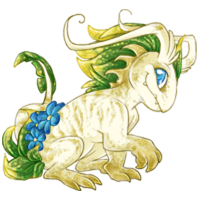 If you designed one of the above. please contact us for your copy of the pet.

Next week's bonus explore pets are the Maki, Oske, and Chromo!
If you color one of the above species and have it accepted, you'll receive 10 GP per coloration accepted instead of the normal 3GP!
If you want to design some, go and post them in their respective threads here!

- Mauri
Posted by Kyu & Mauri (#1010) on Sat Jan 7, 2012 9:53pm

---
Those dastardly pendants...
Site Update



This is a short newspost, so please be sure to check the one under this for Holiday related goodies!

Yasu coded for me a 60-day regen, so I'm using it for the purpose of making Lesser Breeding Pendants 60 day regen. I know people will be rather upset by this, but with several hundreds in circulation and the price of pendant slots still horribly devalued, this needs to be done to cut back. I mean, look at the queue...

Lesser Breeding Coin (x311) | Lesser Breeding Pendant (x383)

This should not be as imbalanced. Pendants are supposed to be rare, so we're hoping this combats it. Think of it logically:

RBPS and MBPs are cheapest and pendants regen at 30 days.

LBPs are mid-grade in price and regen at 60 days.

BPs, EBPS, PBPs, and HBPs are the rarest, and are at a 90 day regen for this reason.

Please understand we do this to keep the balance in the system, and we really want to be fair on all accounts. This effectively means for the amount of LBCs people submit, a little over that amount comes around for free in the system. I hope this pans out eventually despite the obvious frustrations it will cause.

Now aside from this, spend those Candy Canes and Snowflakes and carry on merrily!
Posted by Ash (#90) on Wed Jan 4, 2012 6:27pm

---
Merry AyMas! Seasonal Shop!
Site Update


SEASONAL SHOP

Yes, it's finally here!
Took a couple things out, put a lot more in!
Go spend your candy canes and snowflakes!
The Seasonal Shop and Holiday Lane will be open until January 11th at 11:59 PM.

There's now a smorgasbord of items available to make collectors cry!
Just kidding, it's not that bad. Some items are familiar, others are new, so lets take a look at some new things!

More presents? Heck yeah.



This is the Leaning Tower of Presents and contains 3 random items.
One item is guaranteed to be some kind of stocking, the other two are completely random and will be from the Seasonal Shop.
The PBP is not included, however. Sorry, guys, the item is supposed to be very rare and very shiny! That, and Slash wants to make you cry.
You can, however, get a Leaning Tower of Presents from a Leaning Tower of Presents, which is fun! 8D

Make your HA festive and stylish with this fitting Santa set!











If you had half as much fun caroling as I did, you probably had a pretty darn good time, but you also probably want to smash some of these notes in frustration, so I'm giving you the next best thing--edible notes!
That's right, your four favorite notes in energy food form!







Note: In case you didn't have time to sing your songs around the neighborhood, I wanted to let you know that Caroling will remain open until the HL and Seasonal Shop close down.

Now, what's this snazzy box?



This, my friends, is the Holiday Hybrid Gift, and has contains nine hybrids in it that you won't find in Holiday Lane or the Seasonal Shop.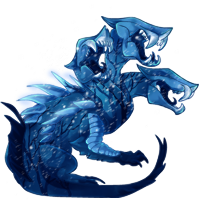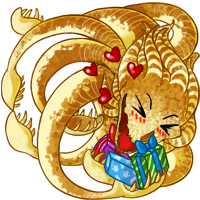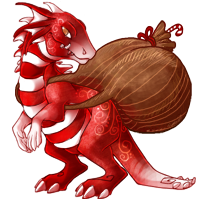 Potions, Potions!


The Snowflake Potion will give you a random pet from the Seasonal Shop (but excludes the two new hybrids). Feel like trying your luck? Then take a gamble on this item!




This is the Icecube Potion, which you've heard about a little already, you probably just didn't know it. It contains 12 pets of varying rarities that are not in the Holiday Lane or Seasonal Shop.
This potion is also stocking for 5 GP in the Cash Shop and replaced Delicious Eggnogs in the stockings and Pile of Gifts.

(Before anyone asks, yes, I am still doing Delicious Eggnog refunds and have about seven pages of blue messages to get to in my Inbox, but I will get to you ASAP, I promise!)

Here's a sneak peek of a few of the pets freezing in that Icecube Potion!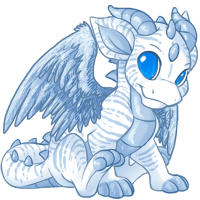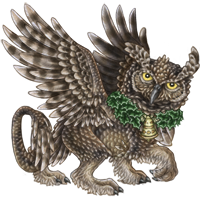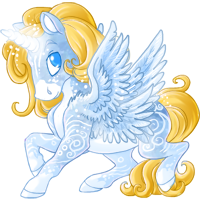 Decorated Phoenix Trees


These were accidentally put into the Seasonal Shop originally and have since been removed.
They are the only thing we will be offering a refund for.
You may turn in your DPT for either 9/10 Candy Canes (depending on your discount) OR an Icecube Potion.
Contact Visark (185) for all your Decorated Phoenix Tree exchange needs, and please let her know what you would like to trade it for in your initial PM--it speeds things up for both parties!

Moving on to collectables!




Nope, gotcha! The Holiday Candle and Paper Snowflake are two items that might cheer up a friend or make someone's day. Why not try sending a couple out to people who look like they could use a reminder of holiday spirit?

These are collectables, though:




Souvenirs of spending December 2011 here with us on Aywas. :3

What am I forgetting? Hmm. Oh, right!




These aren't new, of course, but I'm sure you're wondering how many of them are in your future.
We lowered the price on these in the Seasonal Shop, and since they were available through a couple methods throughout December, considering the number in circulation, we're going to put them in Holiday Lane, but only for 24 hours.
(Knowing us, you'll probably have a little extra time.)
I will give you a notice 24 hours in advance of the orbs and crystals going into Holiday Lane.
So they're not in there yet, but I'll let you know when they will be.

Now, onto the pet section!
We have a beautiful assortment of a whopping 18 holiday pets for you to choose from, plus the two new hybrid colorations!
Here's a small sampling of what you'll see in the shop: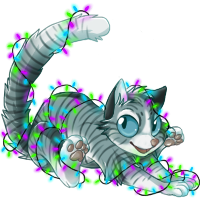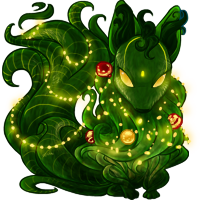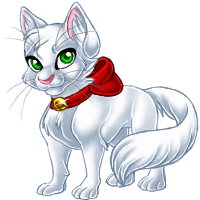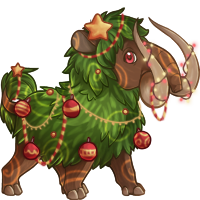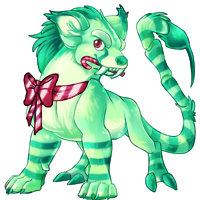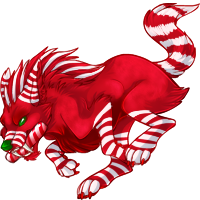 Museum Collections
Don't forget to turn in your holiday collections!
Belsnickel





Did you find all the bells? If you did, you will be rewarded handsomely with a Holiday Silver Potion!

Christmas 2011 Plushies





Is your bed covered in Christmas plushies? If it is, be sure to turn them in, since your reward is a TV Christmas Dinner.



This is essentially a one-use TV Dinner, but gives you extra cooking rewards when you complete the recipe!
Or, it's supposed to. From the limited release so far, it looks like the bonus prizes weren't added in.
If you have one of these, or obtain one, please hold onto it.
We'll worry about refunds and such when it's fixed, but for now I'm trying to get Yasu to disable it for us.

New Holiday Lane Pets!
I uploaded the last batch of HL pets--twelve of them, to be exact, making an even 100 in the location.
I hope you enjoy them, I even colored one myself! :3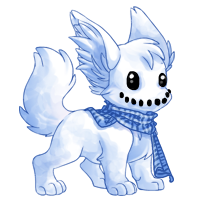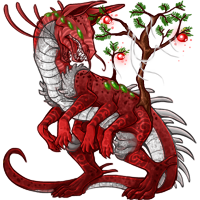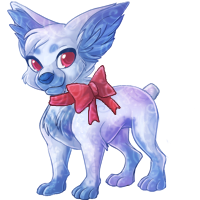 Note: If you had a pet accepted or are a colorist and don't see all of your creations, never fear, we're holding onto them for use as needed.

Breeding Season!
Don't forget that we're in hybrid breeding season!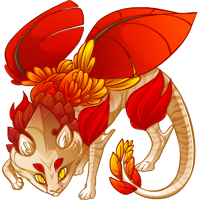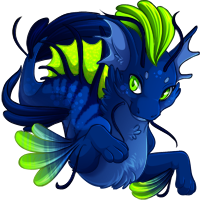 You can also now find these colorations in the SP Shop!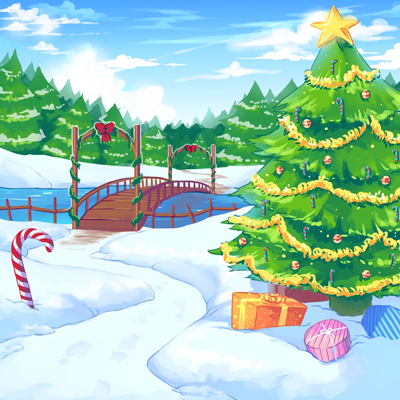 The Holiday Tree is still up and wants more presents to keep it company, so lets put it to good use!
I know I still have a ton of gifts and thank-yous to send out with being so busy, so I'm sure plenty of you do too.

Still a lot of work, fixes and updates to come, but we hope you enjoy these things!
Thank you very much for your patience and understanding considering my situation, it is very much appreciated. <3

Merry AyMas!

- Eri
Posted by Eri & -- (#17) on Wed Jan 4, 2012 4:48pm

---
Seasonal Shop & Eriberry Issues
Site Update



Hey everyone, long time no see! -- at least, it feels like weeks and weeks for me.

I'd hoped someone would update you on my situation, but basically everything got a little tangled up over the last couple of days due to some offline issues on my part. My router completely abandoned me this weekend and only just started working about an hour ago, so I'm hoping the connection holds through this severe snowstorm we're having. I spent almost the entirety of New Year's Eve in the ICU because my grandfather fell suddenly ill, and I'm sad to say that we lost him New Year's Day. As I'm sure you can imagine, this week has not been the best. I don't want to flood the News with personal things, but I did want to let you know a snippet of what was going on.

Due to my absence, some handy staffies pulled together to work on the Seasonal Shop, but it's not yet finalized and isn't stocking everything I wanted to put in there.
There will be a very large news post made when it officially opens tomorrow, so please do not purchase anything until then.
Before we announce something as ephemeral as a seasonal shop, it's generally buyer beware, because the lack of update means we're probably still adding and tweaking things.

I know people have already made purchases, you eager little munchkins, so I will try not to alter things too severely.

I also have some fun New Year's things to add along with new January pets and the premium item, so just sit tight for those!

- Eri
Posted by Eri & -- (#17) on Mon Jan 2, 2012 9:16pm

---
New Hybrids
Pets
January 2012 Hybrid Breeding Season
Breeding Season lasts from January 2 - January 9th!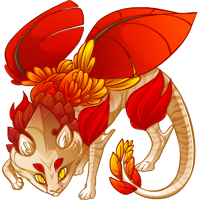 Achae
Finx x Kernal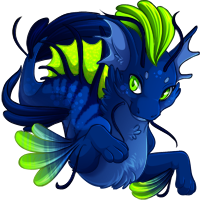 Miizu
Gael x Melo




Cash Shop, 65 GP




BP Shop, 18,750,000 BP


Nyk (#2717) designed this quarter's hybrids. Flo (#2717) shaded/colored them. If you like them, thank them!
Posted by JAK (#15) on Mon Jan 2, 2012 2:49am

---
Enchanted Forest
New Feature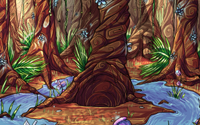 Hit it!

I am still tweaking some values but the core of everything is in there.
Posted by JAK (#15) on Sun Jan 1, 2012 12:18am

---
Explore Pets and BP/GP Shop Call!
Pets
You know what day it is...
It's explore pet day!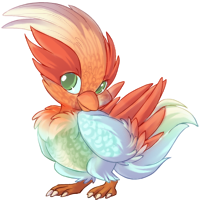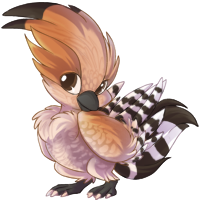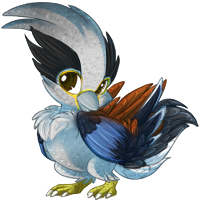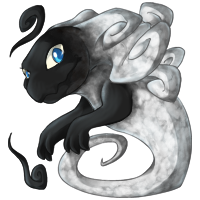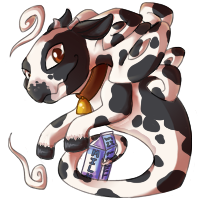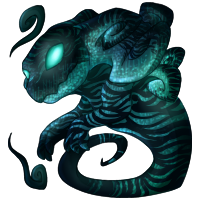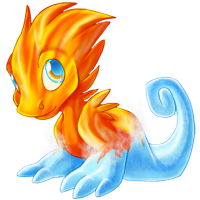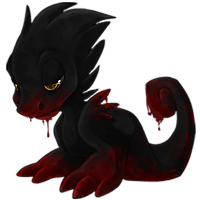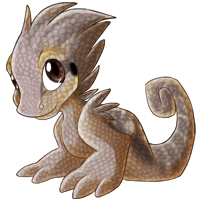 If you designed one of the above. please contact us for your copy of the pet.

Next week's bonus explore pets are the Vyne, Rogr, and Lacer!
If you color one of the above species and have it accepted, you'll receive 10 GP per coloration accepted instead of the normal 3GP!
If you want to design some, go and post them in their respective threads here!

Also we're in need of some more BP and GP shop pet submissions for the month of January on these two threads... you have until midnight and the payment is pretty nice so go go and submit a few!

Click here to submit a GP shop pet design!
Click here to submit a BP shop pet design!

- Mauri
Posted by Kyu & Mauri (#1010) on Sat Dec 31, 2011 8:54pm

---
Portal
Site Update
It was solved. Good job. The portal will open at midnight...

You find a portal has opened in the rock in the Arctic.







It requires a password.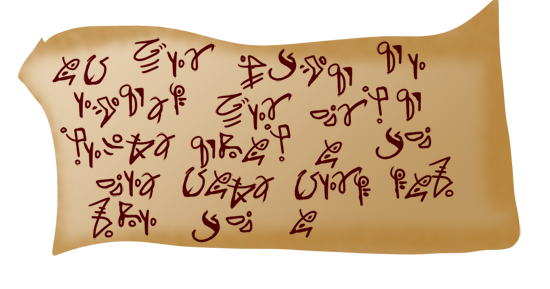 HINT: You have to get a four digit number out of the riddle, then you need to put that somewhere... there are two obvious solutions, and one is correct - and when you're correct, you'll see the tag on the page!

The first ten people to post the portal's password will be rewarded richly, and others can follow those groundbreaking individuals into Ara.
Posted by JAK (#15) on Sat Dec 31, 2011 6:49pm

---