Recent News
Search Options ►
The fate of predicts and much more... READ ME.
Site Update
We're listening. Always. I watch the forums and silently take note of things that could improve the breeding system, and the complaints and suggestions that many users vocalize regarding it. For weeks have the breeding team has discussed ways to revamp parts of a system that has been pretty much the same for over a year now. We've not made any major changes to things... until now.

As a warning, we've taken many things into consideration and have come up with methods that we feel for now will be good compromises. We can't please everyone, so whereas we know some people will be disappointed in some ways, know that this is all for the best, so that the breeding system can continue to grow.

PLEASE be sure to read this thoroughly!

First up, we have the Predicts system. The queue has exploded since introducing the predicts system so thinking of a way to tame it has been a task. I've spoken to my predict helpers and Graymare and Mauri alike and have taken into consideration what users have said. We've done a few things to remedy the situation and test the stability for future growth.

The biggest change is that we are now dropping extra predict needs. You will only need to submit what is needed for a coin now! No more extraneous predicts required (except for a few coins that will need it just because of the coin possibilities). This is how many you'll need now:

EBC - 2
Eggnog - 1 per side
HLBC - 1
BC - 2
HBC - 2
LBC - 2
MBC - 2

This way there's greater chance of getting what you want... but we're not going to allow just anything. Rules still apply! We have, however, simplified the rules so they're easier to understand and judge. See the updated predict rules below (will soon be on the top menu bar as well when Yasu can get around to it)!





There is also a forum post that will supplement these rules, found here:

http://www.aywas.com/forum/topic/153262/

To speed up predict processing we're going to require users to send in the PSDs of their predicts to an email for the predicts crew to handle. Predicts staff is now going to be fixing minor things on predicts to make them acceptable, and more major things will be rejected as the norm. This way we won't have back-and-forth reject tag going on. When I mean minor things being changed, I mean things such as color fixes, little edit shifts, tiny marking tweaks, etc. Major things that break the rules and are blatantly trying to abuse the system will just be sent back.

We also will be keeping track of major infractions against the predicts system and are going to enforce predict bans for those that continually attempt to break the rules. Note that this is only in drastic measures where a user disregards rules, deceives, or disrespects staff and will be handled on a case-by-case basis.

All PSDs for predicts should go to aywas.predicts@gmail.com, labeled with "ID x ID Breeding Predicts" in the subject line. You may also add your username in the email so we can more easily contact you about predict submissions. Once predicts are accepted it is your responsibility to send the PSDs in to [email protected] to have them on file later. You risk future breeding issues if you don't! If any PSD has to be tweaked a staff member will forward it to you when you receive your eggs.

More about the new rules and predict requirements are found up in that Predict Rules link. Thank Graymare and Mauri for being supertroopers in writing it! All of these rules are NOT retroactive and start as of this newspost -- all predicts added from hereon out are governed under the new rules and any currently in queue follow the older requirement rules. We still highly encourage you to send in PSD files for those babies you're waiting for currently though, as we can process them faster!





Another predict update: from now on we are no longer accepting RBC or Derp predicts. We will process what is in queue currently but from this newspost on users are not allowed to submit predicts for these coins. Predicts for these coins have been removed because its faster and easier to get a site artist to handle these than work them through the predicts system.

The Breeding Tutorial has also gotten an update!





Be sure to read it and if any questions are had, post them in the Help forum.

Whew! Now we do need to address artist positions. I've hired a Mistake fixer and this weekend have been blasting through answering the thread to get them started. Kazna will be your new fixer-upper for all mistake needs, so expect to see a lot of progress there!




We're in need of BC and LBC-grade workers at this time, and I know I've gotten some apps lately for others that I'll address this week. Pay grades have also been tweaked to reflect a better tiered system based on work completed:

BC: 10 GP per offspring
LBC: 7 GP per offspring
MBC: 5 GP per offspring
RBC: 4 GP per mutant, 7 GP per normal

Remember that all applications can be found here under Breeding Chat, and all apps should go to [email protected]!

I hope this encourages people to apply, as we really do need more talent on the team. Cash incentives are still active as well, but at this time we do not have contracts available. If you're interested in GP payments, though, we hope that these changes help spark interest. Predict caps have also been changed to reflect the artist pay scaling, something that can be found in the Tutorial.

But if that's not quite enough...

Artist incentives are now being introduced for breeding staff! This is a system that awards not only tenure on staff but the quality work produced in a timely manner. Every three lists artists receive an extra prize, and the awards get better the longer the artist works. I can't reveal all the secrets about this to you all, but know that the prizes are worth it. All artists currently on staff will be receiving these prizes from now on, beginning with their current lists (not retroactive, but still gonna be neat!).

Lastly, some unfortunate news about the Drinking Game. We all know the crons have been a bit odd and a lot of discussion regarding September through December has gone on trying to figure out how to handle the winners. There have been several batches that 'won' when really only one batch was the true winner. After sorting things out I do have January and February screenshots, but since there's no clear winners captured for those previous four months we will be unable to award prizes for those months. I know that this will highly upset people that worked hard to attain their spots but in order to be fair across the board we had to come to this decision. Now that we're aware of the problem and how to cope with it until the cron is fixed we can properly track those scores. Yes it's a site problem but even so this is the best decision we've come to so that things are fair.

I also was informed that the old Asher drinking game prizes were never sent out... I'll be taking care of those too. I wasn't aware they weren't done! But proper prizes will get distributed.







Two new breeding add-ons will appear in the near-future once they have been coded to work. Keep an eye out for them! You don't want to spill these.

That looks to be it! Thank you for your constant feedback and again, we all do this so that the userbase is able to experience the breeding system in a pleasant and concise manner. Your support and understanding is appreciated.
Posted by Ash (#90) on Sun Mar 4, 2012 9:43pm

---
Mmmm Tomatoes
Pets
The Mardi-Gras pets in the pet store say their fare-wells! Their time for sale is over.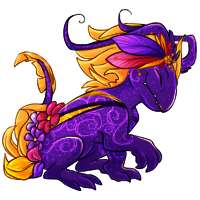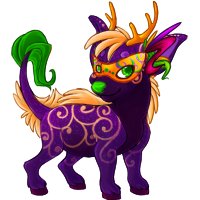 And now onto my favorite thing on Aywas! *frolics*
Explore pets, Explore pets, Oh lovely Explore Pets!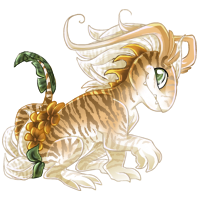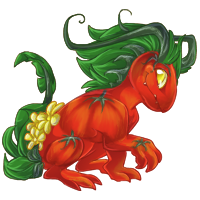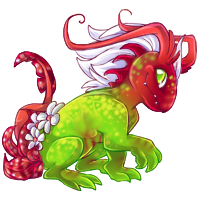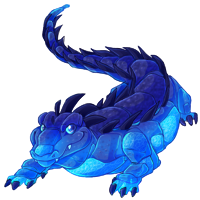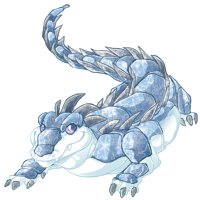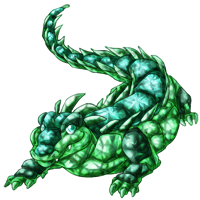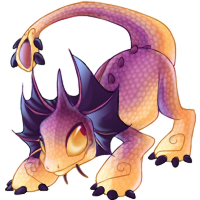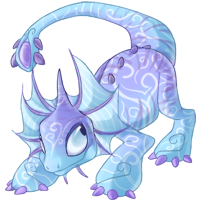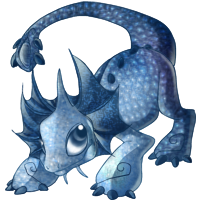 If you designed one of the above, please contact us for your copy of the pet.

Next week's bonus explore pets are the Maki, Oske, and Chromo!
If you color one of the above species and have it accepted, you'll receive 10 GP per coloration accepted instead of the normal 3GP!
If you want to design some, go and post them in their respective threads here!

- Mauri
Posted by Kyu & Mauri (#1010) on Sun Mar 4, 2012 7:12pm

---
Little Reminders & The Glittering Gala!
Site Update


Don't forget to get your Art Gallery entries in!
We're accepting submissions through 11:59 PM tonight, so you still have time to showcase your best interpretation of the Battledome!




Voting also closes tonight after 11:59 PM for the Free Custom Game, so make sure you get your comment in!









One of the user events we have coming up later this month is The Glittering Gala, being hosted by Mori (#802). We have a lot of fun things planned, but we need your help to make the festivities the best they can be.

Click here to enter your most glittery glam pet designs!

We are also accepting fantastical HA clothing/costume/etc. entries here!

The deadline to get your submissions in for both threads is March 20th at 11:59pm Aywas time.
We can't wait to see what you guys come up with. :3




And don't forget to check out the cool contest Slash is hosting below!

- Eri
Posted by Eri & -- (#17) on Sun Mar 4, 2012 3:08pm

---
Book Wishlist Giveaway
Contests
A wild Slash appears! It hands you a giveaway.







Book Wishlist Contest
Did you know, if you send someone your Amazon Wish List, they can buy a book for you without knowing your address?

I think that's kind of awesome, really.

So I'm going to buy some lucky winners some books using the Wish List feature! I don't even have to ship these myself, this is so awesome

Read more here.
Posted by JAK (#15) on Sun Mar 4, 2012 7:57am

---
Trivia & Weekly Raffle!
Site Update
Trivia



The trivia has been updated!

Weekly Raffle




This week's raffle winner is:
Saartje (#33492)
Who had 41 crystals out of 19,929 total and won this beautiful custom Kera!




I will contact you shortly, congratulations!

For this week's raffle we have a very special prize--a night with me!





Oh wait, that's Dew's belated Valentine's Day present, how did that get there. AHEM.

Let's try one of these instead...



Item Cloner v1.0!
Good luck!

- Eri
Posted by Eri & -- (#17) on Thu Mar 1, 2012 10:25pm

---
Free Monthly Customs!
Pets


It's time to give away nine free customs designed during February under the theme Ancient Rome.
We have a lot of really cool pets up for grabs!

To play the free custom game, please include the phrase "CUSTOM #__" in your news comment. For example, if you want Custom 1, please comment "CUSTOM #1."





1................................................2................................................3





4................................................5................................................6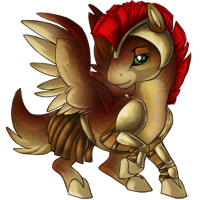 7................................................8................................................9

Please contact Visark (185) for your prize if you designed one of these customs!

You have until March 4th at 11:59 PM to choose!

- Eri
Posted by Eri & -- (#17) on Thu Mar 1, 2012 8:04pm

---
It's March 1st!
Site Update


March Pets - GP Shop
Let's start off our walk through March by visiting the GP Shop and picking up a few of these stunning pets that bring the month to life!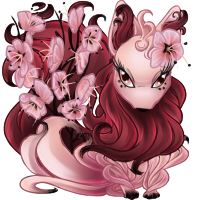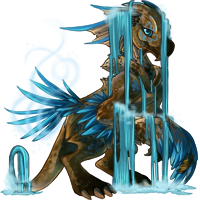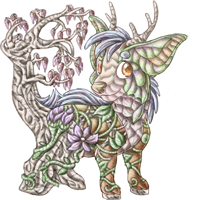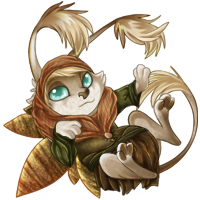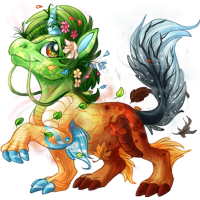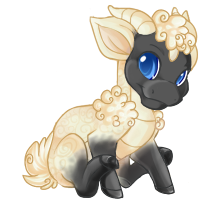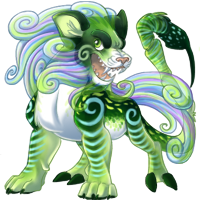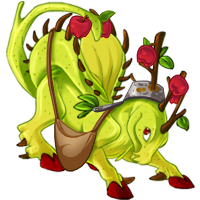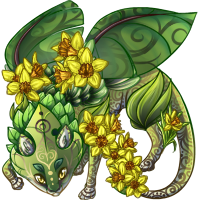 March Pets - BP Shop
Winding around to the BP Shop, we encounter everything from gold and time to chocolate, flowers and beautiful animals!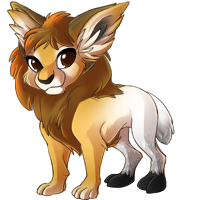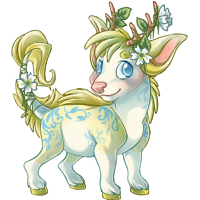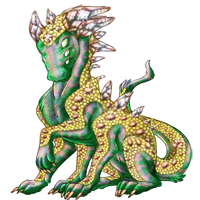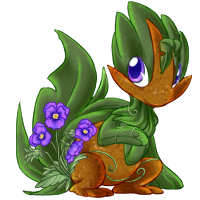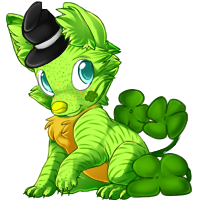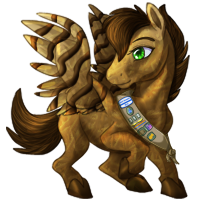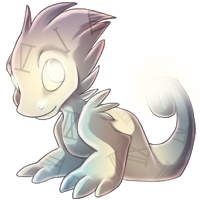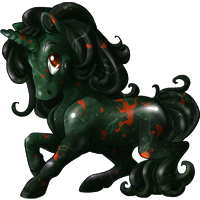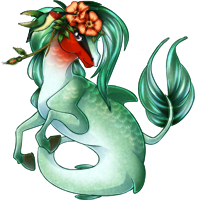 If you were the artist behind one of these lovely creations, please contact Visark (#185) for a copy of your pet and payment.
Don't forget to please deliver the PSD file(s) to [email protected]!
I know a ton of these pets are going to be popular breeding choices. :3




This sparkling potion made of aquamarine is the Essence of March 2012!
As usual, you can purchase this in the GP shop for 3 GP.

If you are a premium member, your monthly gift is a free essence! There are a lot of pricey pets this month since we had a lot of hybrid GP shop submissions, so whether you're a pet or item collector, this should save you some funds. :3 Enjoy!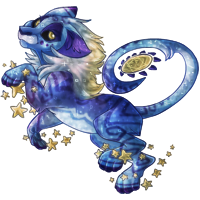 The Aquamarine Lunaris has overtaken the skies and will let only those with March birthdays tame it!







Here's our usual monthly contest links!

April Monthly Pets - GP Shop

April Monthly Pets - BP Shop

April Monthly Customs - Royalty

We have a lot of things in store for this month, including some user events and low-key St. Patrick's Day festivities!

In the spirit of spring cleaning, our staff forums are covered in things to fix, update and cross out. Yasu's to-do list is longer than your tax forms, so we're all really excited to make progress on repairing features we already have and implement some of your suggestions so that we can move forward with new things!
Let's have a great month!

March monthly customs, weekly raffle and trivia updates still to come. :3

- Eri
Posted by Eri & -- (#17) on Thu Mar 1, 2012 5:26pm

---
Wibbit, Wibbit!
Pets
Have you spied your calendar today?

Today is February 29th, an intercalary day that makes the year 366 days long instead of 365 and appears roughly every four years in the Gregorian calendar. 2012 is a leap year, making today leap day!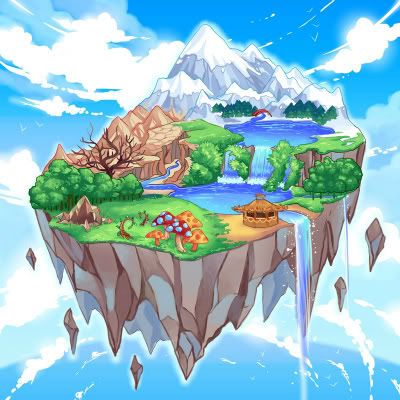 It seems as though the day has brought about an odd shift in our world. With Ara having just emerged at the start of the new year and with this rare date appearing in its wake, and also because I am secretly five years old and like being punny, it looks like the ideal atmosphere for a literal Leap Day!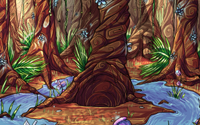 Leaping out from the Enchanted Forest emerges Aywas' newest common Ara genus...




... the Wibbit!
These three colorations will be available in the Enchanted Forest momentarily.
The Welcome Back page was not going to spoil my surprise this time, aha!
Edit: They're in!







Custom Wibbits can be made with any common genus-compatible Orbs!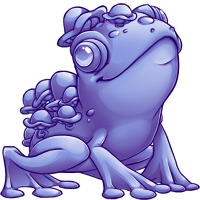 Click the image to download the PSD!

We'll need some more pretty Wibbits for Adventure and elsewhere around the site, so if you fancy coloring one for us, check out their thread on the Pet Coloration Submissions forum.

Happy leap day! We hope you enjoy the Wibbit, it sure is happy to see you. :3

- Eri
Posted by Eri & -- (#17) on Wed Feb 29, 2012 12:05am

---
Art Gallery & Space Marine Contest
Site Update
Art Gallery


The art gallery has been judged!

The theme was Serruls--a pet that needed some lovin'!
Due to lack of entries we only have four winners this week, but they are all stunning! Here are our featured winners: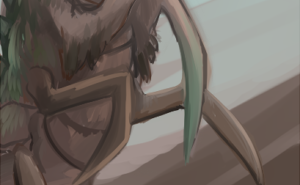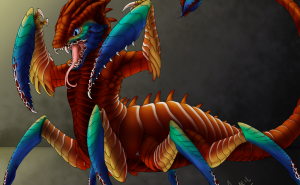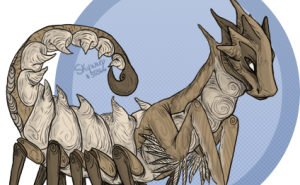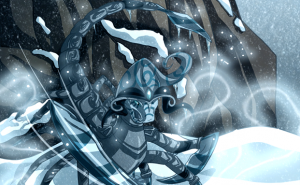 They won:





The next theme up is the Battledome!

I also have the results from Nyoko's Space Marine War Stories Contest!
The entries are hilarious and really fun to look through, so if you have a few moments, stop by and check them out.




Amid all the awesomeness, a winner has emerged by Nyoko's choice!
The new owner of this incredible Lunaris is..
Khun (#9911)

Congratulations!

Thanks to everyone for participating and to Nyoko for putting on the event.
Keep your eye out for space cat customs soon!

- Eri
Posted by Eri & -- (#17) on Tue Feb 28, 2012 5:03pm

---
Fixes, Fixes, Fixes!
Site Update
It's time for my favorite kind of news update--fixes!

Clone, clone to your heart's content!





The problems with these three cloners have been eliminated thanks to Yasu!




The Glittering Potion is now directly usable from your inventory, fully equipped with three charges and a handy confirmation screen. (The less-powerful Glittering Rock also has the same confirmation screen now.)
You don't have to send these to me anymore, yay!




The genus list on the Awesome Potion is now correct (it was meant to exclude hybrids, rares, etc.).

The Species Tutorial has had some work done!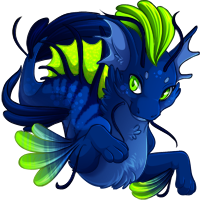 We updated a few old pets, added some missing ones and moved things around.
The Paleo PSD link has been replaced with the correct file (containing the nostril and claw shading) and the Manticore PSD has been updated to clean off a stray pixel.




You've all been patiently awaiting the green light to use the TV Christmas Dinner, and I'm here to finally give it to you!
This item works just like a regular TV Dinner only it gives you 10 extra prizes when used.
It has 2 charges and regenerates once a month. :) The gift that keeps on giving!

If you used yours way back when and lost your item, contact Visark (#185) for a refund.
I love you, Visark. Don't hurt me. ;~;

Hope you're all having a great day!

- Eri
Posted by Eri & -- (#17) on Mon Feb 27, 2012 2:41pm

---