Recent News
Search Options ►
New Standing Stones & Breeding Database!
Site Update


Yasu, Kyu, and I are pleased to tell you that the breeding code has been finished! *dances*

First, the Standing Stones has gotten a face lift! Not only that, but quite a lot has changed functionally. We attempted to take most of the guess-work out of breeding so that the entire feature is friendlier to all users. :3 The rules regarding add-on compatibilities with coins and other add-ons are now coded into the feature. In addition, add-ons are now marked if they have any restrictions such as not allowing predictions or not being allowed to be added after a breeding is in queue. This is all easily accessible to me so I can tweak new add-ons or any wrong information quickly and efficiently!

If you find any bugs or problems with the new Standing Stones, please visit this thread.







Second... you may notice that if you search a breeding coin or a breeding add-on... their pages may be a little different. ;)

Coin Example
Add-on Example





Finally... we have a new feature that I am very excited about, the Breeding Database! Think of this as your way to plan dream breedings and test to see if everything you want is compatible without having to own it!

This database is a bit more complex than the others on site, so we wrote a nifty little FAQ to help you use it!

If you find any bugs or problems with the new Breeding Database, please visit this thread.
Posted by Kyu & Mauri (#1010) on Fri Jan 8, 2016 8:31pm

---
Welcome to January - Part 2
Site Update


January is kicking off with a new Breeding Season, bringing you two new hybrids! These hybrids were designed by Mauri and named by her too, so be sure to thank her if you like 'em!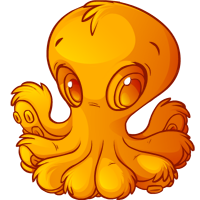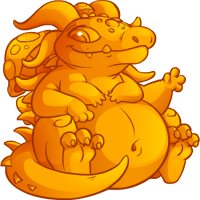 Yetius (Ryba x Orimi) -------- Chugon (Quol x Wibbit)

Ara is happy to see some new hybrids, and we hope you like them too. To fit the occasion, the Breeding Coins are stocking in the GP Shop for the next week.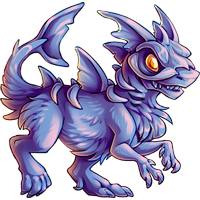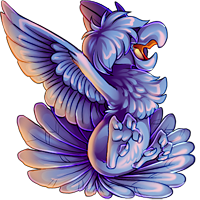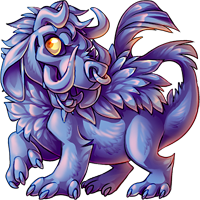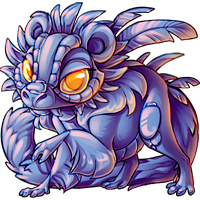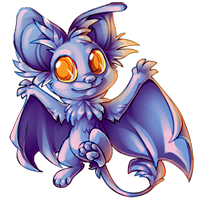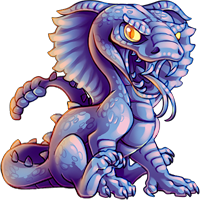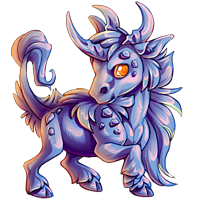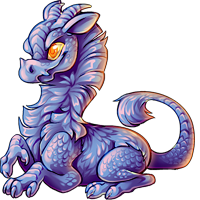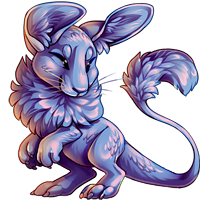 This month's Jeweled bases were done by Kirara (#11849)! Anyone interested in Jeweled bases should contact me if you'd like to make a set. They're a lot of fun!


Kyu and Mauri are so excited to show you their new Breeding Database. It should be coming out within the next few days, so look forward to see what they've got planned to make your breeding life easier.
Posted by JAK (#15) on Tue Jan 5, 2016 9:39pm

---
Art Gallery
Contests
Art Gallery



The art gallery has been judged!
The theme was New Year Celebration* and we received many celebratory entries to help ring in 2016!

Here are our featured winners: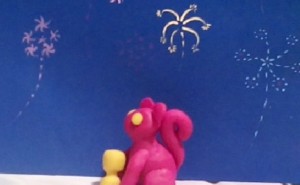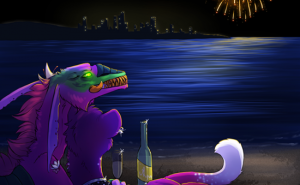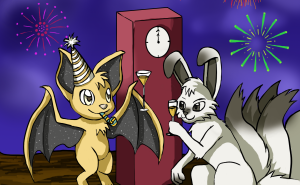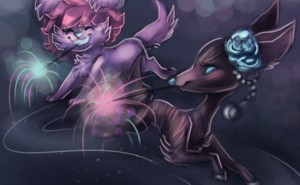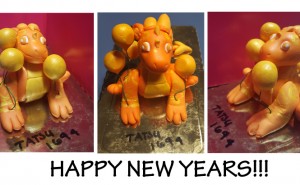 They won:






Congratulations!

The current theme is Lazy Morning!
Any medium is acceptable for this broad theme, just keep it Aywas-related as always.
Official Aywas stock is not permitted for this theme.

Good luck!

- Eri
Posted by Eri & -- (#17) on Sun Jan 3, 2016 7:32pm

---
A little more (20)16 candles
Contests





For many of us, ushering in a new year brings with it an optimistic set of resolutions, goals, hopes, etc. for the months ahead. I try to make a few promises to myself each year--a set for my personal life, professional life, creative life, etc., that I don't share with anyone else. But I also try to make some fun goals that I can discuss with friends so that we can help each other realize our aspirations. :3

Here on Aywas, I'd like to invite you to share some of your pet- or item-related goals, desires, etc. with us--and your wish just might be granted!

Pet Wishes | Item Wishes

The deadline for each is January 31st at 11:59 p.m.
Both have simple rules outlined in each thread, but please ping me with any questions.
Bonus points* if you share a little tidbit about why your wish is important to you/is something that you're after. 8D





Best of luck to you!
*You don't really get bonus points as wishes are granted at random, but it does make reading more enjoyable for me!

- Eri
Posted by Eri & -- (#17) on Sun Jan 3, 2016 12:23am

---
Welcome to January!
Site Update


Welcome to the month of January!

Ring in the new year with lucky gold GP Shop pets!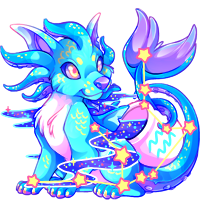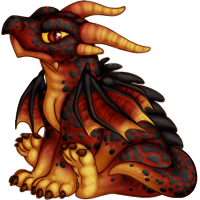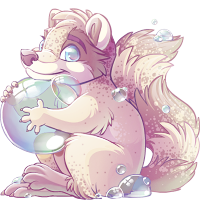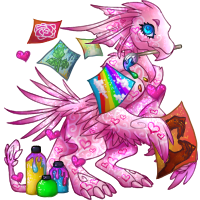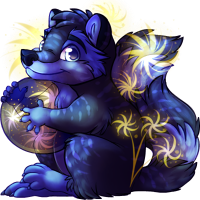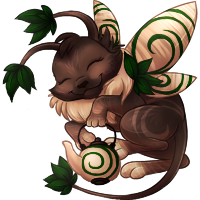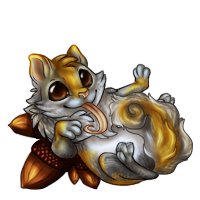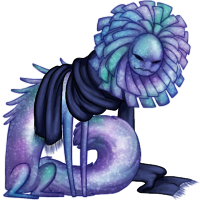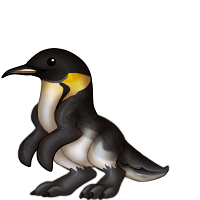 And toast to health with BP Shop pet companions!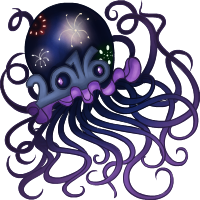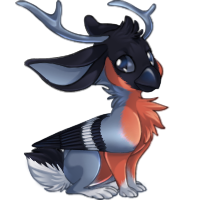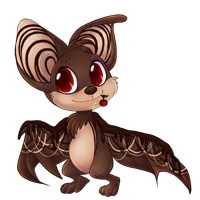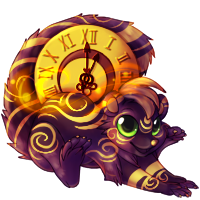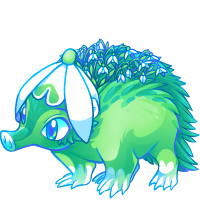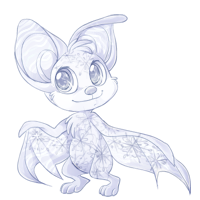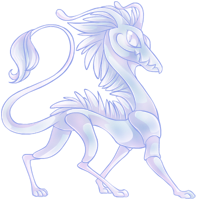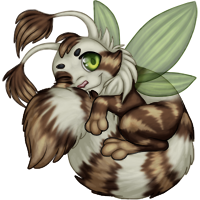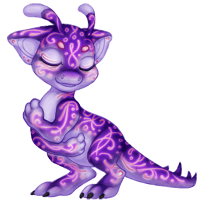 If you colored one of these fun pets, please contact Kyu (#1010) for your payment!
Make sure to include your PayPal address if you are opting for the USD option.
We will also be collecting pet PSDs directly from the thread, so you no longer have to send them in. However, please make sure you keep the links active for two weeks (at least until mid-January) so we have time to snag 'em for science!





The Essence of January 2016 was crafted somewhere in the mythological mountains of Ay and kicks off a brand new monthly potion theme for the year--the 12 Olympians! This particular bottle was inspired by Hestia and her hearth. A sip of this fiery liquid will transform your active pet into one of the monthly colorations above at random.

For now, the premium monthly item, is a copy of the January essence to start your yearly pet and item collections off on the right foot! Slash may switch this out to a different item soon, so be sure to collect your Essence asap in order to get both if he does indeed do a switcharoo. Feel free to PM me directly with any questions.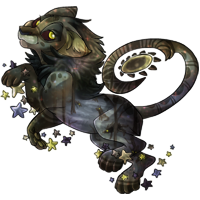 Have a party, it's your birthday!
The Wolf Moon Lunaris you see above will be reigning over the skies through the entire month of January; a new Lunaris will take over on February 1st.

Don't forget to check out the birthday link to claim your gift from Aywas on your big day! Need to change your birthday? Click here! Missed your birthday Lunaris or picked up the wrong one? Contact Kyu (#1010)!






The new monthly contests have been announced!

February Monthly Pets - BP Shop: Enter

February Monthly Pets - GP Shop: Enter

February Monthly Customs
Theme: Flirty

Good luck with your entries!






The Nova custom makers have returned to their respective places in the GP and BP Shops for January and February; they will migrate back to the Premium Outlet in March.






Nuts 'n Bolts Nook
A monthly update from behind the scenes.

As our elves tidy up the mess of ribbon, pine needles, and spilled eggnog, we will pass along the updates!





Even though the Advent Calendar has gone quiet, we do have a special item stocking in the Trash for Treasure shop for the rest of January--Fireworks Wallpaper! This is a HA background item that can be previewed here.
Wishing you all a happy, healthy and prosperous new year. <3





Cheers to the month ahead, and Happy New Year!

- Eri
Posted by Eri & -- (#17) on Sat Jan 2, 2016 11:48pm

---
Pet Shop Warning & Breeding Application Notice
Site Update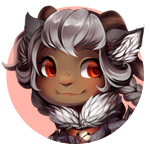 Hello everyone! I wanted to give you a bit of a heads up that I'll be changing the stock in my shop come January 7th! So if you want to own any of these pretty pets I currently am selling, you should buy them before January 7th. On January 7th they will be permanently retired and new pets will take their place!


Also a big giant thank you to Kousei (#25044) for being the new Pet Coloration Submissions Forum helper!







I was also told to put the word out that applications for the various breeding teams are still open! We have GP contract spots open for BC, LBC, RBC, and potentially MBC! If your application wasn't responded to in the last round, you can re-do your application and try again if you want. n_n You can find the applications here.

Also if you like being an eggnog artist (or are a previous eggnog artist or BC-type artist) and want something similar on a short temporary basis (GP paid), we're working on knocking out the drinking game breeding backlog. Send me a PM if you're interested with examples of your breeding work! If you haven't been a breeding artist for one of those teams but are still interested in temp work as a drinking game artist, you'll need to submit a BC application and mention that you're interested in the drinking game breedings.
Posted by Kyu & Mauri (#1010) on Sat Jan 2, 2016 2:34pm

---
T4T: In Tribute
Items



"We will never forget them, nor the last time we saw them, this morning, as they prepared for their journey and waved goodbye and 'slipped the surly bonds of Earth' to 'touch the face of God. ... Sometimes, when we reach for the stars, we fall short. But we must pick ourselves up again and press on despite the pain." -- President Ronald Reagan, 1986.

Thirty years on, we have been asked to place this item in Trash for Treasure to commemorate the lives lost in the tragic Challenger disaster, and to remind us that those who have passed before will always live on within those that remember them.

This HA background will be stocking until February 1st.
Posted by Eve (#2775) on Sat Jan 2, 2016 3:34am

---
Monthly HA Contest
Contests




The winning HA sets have been placed into their respective shops!

Last month earned the following:
GP Set: 548 GP per artist
BP Set: 106,500,000 BP per artist
Premium Set: 3,358 PP per artist


Want in on the action? Phase one - the basing contest - is open and waiting for entries!
Head here to submit your design and take your chances!
Posted by Eve (#2775) on Fri Jan 1, 2016 2:44pm

---
Holiday Lane Pets
Pets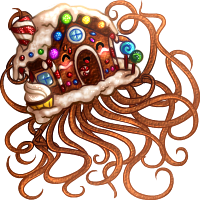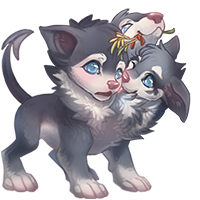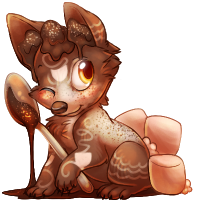 The smell of gingerbread, love, and cocoa is in the air!
A fresh batch of 30 pets has been unleashed into Holiday Lane. :3

This is the final batch of Holiday Lane 2015 pets; payment will be sent out shortly for those of you who had colorations accepted. Thank you again for your contributions!

Remember that Holiday Lane is open through January 5, 2016 at 11:59 p.m. to give you extra time to snag the pets and goodies that you still need.





To all, a good night!

- Eri
Posted by Eri & -- (#17) on Tue Dec 29, 2015 7:40pm

---
Art Gallery
Contests
Art Gallery



The art gallery has been judged!
The theme was Aymas* and we received many festive entries!

Here are our featured winners: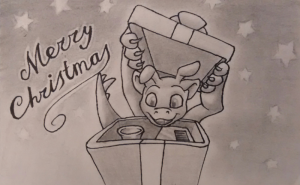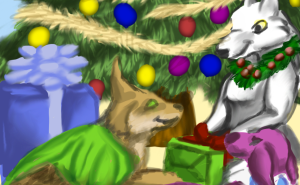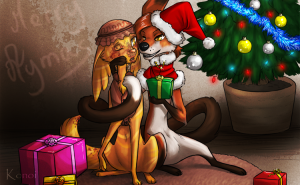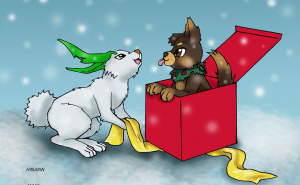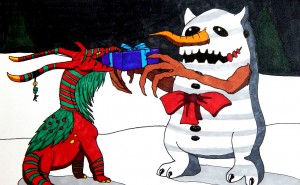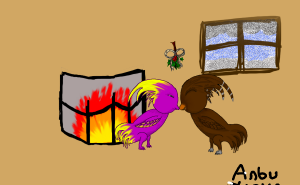 They won:






Congratulations!

The current theme is New Year Celebration*!
Any medium is acceptable as long as it is Aywas-related as usual. "New Year" is open to interpretation as well! (If you've already submitted your entry for this theme, it is safe and sound.)
As a starred (*) theme, you can enter this contest even if you've won recently or plan on entering in upcoming weeks.
Official Aywas stock is permitted for this theme.

Good luck!

- Eri
Posted by Eri & -- (#17) on Tue Dec 29, 2015 5:10pm

---