Recent News
Search Options ►
Easter EGGstravaganza
Site Update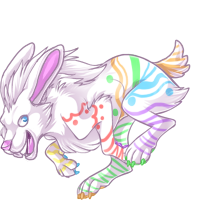 Happy Belated Easter!

As I am sure some of you have noticed there may be a Rainbow Easter Egg floating around your screen!





When you click the Easter Egg it should open into a small window telling you that you have received one Point! These eggs will continue floating around until Friday April 8th, and the points will be used for the Seasonal Shop

These eggs spawn between every 5-15 minutes, so be ready to click!

Be warned, the Eggs do get a little finicky if your browsing on multiple tabs, and we are testing a new style for the floating currency versus what everyone has known in the past, so if you stumble across an error please post in the Glitches Forum and ping me, if you have general inquiries feel free to ping me to the news comments!







This is also a reminder to check out the Easter Contests! They will be closing in a few days so get your submissions in!

Happy Easter and Good Hunting!
Posted by 🎁❄Kaiyo❄⛄ (#489) on Fri Apr 1, 2016 12:20am

---
T4T: Birthday Banner-nza
Items


Happy Birthday Jazzy (#1178) from Tala! You are always loved no matter what!

This banner scroll for your HA will be in stock today only! Better hurry along to Trash for Treasure to grab one while you can!
Posted by Eve (#2775) on Thu Mar 31, 2016 5:29pm

---
IMPORTANT: Custom & Offspring PSD files
Site Update



This is an incredibly important news post and we recommend that every single user read this thoroughly.

It may have appeared that some things in the coding realm slowed down or stopped, but we've been working very hard behind the scenes to fix a problem that popped up and was a severe priority to fix.

As such, everything you've ever known about how offspring & custom PSD files work on our site has changed.





G1 CUSTOMS:
- Do not email in any PSD files anymore.
- To upload a custom PSD, visit its pet page, click the 'edit pet' button, and upload the PSD file directly.
- You can only upload a PSD for a G1.
- When a PSD file is uploaded for a custom, a little icon will appear when viewing your customs in your lair to tell you that a PSD exists for the custom.
- Please be aware that if a custom has a PSD uploaded, and you upload a new PSD for that custom, the previous version will be deleted.
- When a PSD is uploaded, it is automatically available in breedings for breeding artists and follows the pet if sold so that the new owner can download the PSD.

What if I sent my custom PSD into the email but it doesn't show as having a PSD uploaded?
- Due to how this was coded, the little banner icon will only appear for newly uploaded PSD files. Not previously uploaded PSD files.
- If you have the PSD on hand for your custom, please just re-upload it via the site. Do not request it from us.
- If you don't have your custom PSD, and you're pretty sure you emailed it in, you can use the new PSD fetch thread linked below to have the PSD file attached to your pet.





OFFSPRING (G2+ CUSTOMS):
- Do not email in any PSD files anymore.
- Site babies hatching from here on out should be automatically linked to their PSD files.
- You can download the PSD file, if you're the owner, by visiting the offspring's pet page.
- User predictions now allow PSD files to be attached when submitting the prediction. We recommend doing so as adding a PSD to the pet after the fact will not be possible.

What about G2+ Customs from before this change?
- PSD fetch thread has been overhauled.
- You can post up to 10 pets at a time now in the thread.
- If a PSD exists in our drive, we will attach the PSD to the pet on site.
- If you have a G2+ pet that did not have its PSD sent into the email, DO NOT SEND IN AN EMAIL. We will most likely open a thread at a later date for this exact situation. In the meantime, just link the PSD in the breeding notes for any breedings like before.





Some Notes:
- PSD preview images will not always generate immediately. You may need to refresh the page a few times or wait a few minutes before refreshing.
- The PSD preview image may look odd. Whether that be a black background, white background, slightly funky, or what not. That doesn't mean your PSD uploaded wrong. It just depends on how google drive reads the PSD file to generate the preview image.
- Does it matter what you name your PSD file? Nope! Our server renames all files according to the specifications we require so it doesn't matter what you personally name your files.
Posted by Kyu & Mauri (#1010) on Wed Mar 30, 2016 6:48pm

---
Easter Extensions
Site Update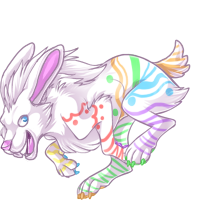 Due to a lack of entries we have decided to extend the Easter HA Submissions and the Easter Item Submissions

Both contests will end April 5th at 11:59pm







Also remember to check out the Easter Chatter Thread for links to the other contests, or just to chat! Easter gifts have been handed out daily!







Have fun and Happy Late Easter!
Posted by 🎁❄Kaiyo❄⛄ (#489) on Tue Mar 29, 2016 7:34pm

---
New Sketch Stuff
Site Update
By popular demand some new sketch items have hit the USD Shop:




Sketch BC Kit contains the coin, two pens, and a sketch artist ticket!





Pens and Double Pens are in the USD Shop now. The double pen item is also stocking in the BP Shop for 80,000,000 (a discount off the single pen option!).

Hope that helps with the pen issue!
Posted by JAK (#15) on Tue Mar 29, 2016 1:30pm

---
Art Gallery
Contests
Art Gallery



The art gallery has been judged!
The theme was Easter and we received some adorable entries that I could just squish!

Here are our featured winners: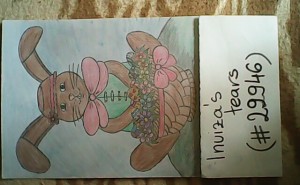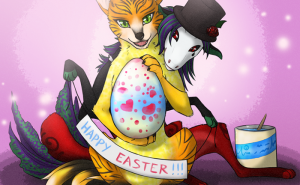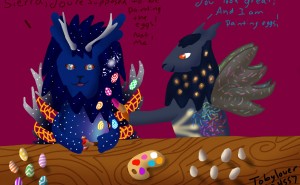 They won:






Congratulations!

The current theme is Wibbit!
Official Aywas stock is not permitted for this theme.

Showcase this fun little creature with any medium your heart desires, just keep it Aywas-related. <3

Important: If you entered artwork for this previously it was wiped by accident - please feel free to re-enter with it now though! (Also sorry ;; I'm still getting used to all these new shiny buttons...)

Good luck!


Upcoming themes:

April 11th - April 24th: Cut Throat Cooking
April 25th - May 8th: Aywas Coffee Shop
May 9th - May 22nd - Aywas In Bloom*


If you ever want to submit an Art Gallery theme idea, we're always taking suggestions here.
Thank you!
Posted by Eve (#2775) on Mon Mar 28, 2016 11:56pm

---
A New Raffle has Started!
Items
Raffle Crystals - A Change







Some changes have come to the Raffle Crystal game. We are now going to allow you to collect Raffle Crystals to use as tickets on raffles such as the below, which will be our first raffle on this new system!

You will be permitted to collect and save your crystals for the raffle prizes that interest you from week to week. Be warned, though! At the three month point, we will delete any raffle crystals that are sitting in inventories to start all over again with them. This means the next Raffle Crystal clearance will be July 1st.

In the meantime, enjoy collecting Raffle Crystals and save them for the prizes you love the most! Just be sure to use them before July 1st!



A new raffle has begun
Design Ticket

Ticket Price: 1
Max Tickets: Unlimited
Now, you might be wondering, what about the previous raffle crystal activity, for the Glittering Skull? Well, we've decided to award four winners the prize! Here are the winners:
Niluna #70713, TheLuckChild #1137, Kanpii #41138, Shadica #13212
Congratulations to the winners!
Posted by JAK (#15) on Mon Mar 28, 2016 10:42pm

---
Trivia
Site Update


The trivia has been updated!
Last week's questions and answers revealed!
Which of the following pets could be found in the BP Shop in 2011?
New Year Drylis

This delicious food regenerates once a week:
Rainbow Cake

What was the January 2014 Monthly Custom Theme?
Hot Tea

Which two pets must you breed in order to make the hybrid Yetius?
Ryba x Orimi

Which NPC runs the GP shop?
Chaos

Which retired museum collection required a Nivain Plush?
Plush Series 5

How many Spheres do you need in order to unlock Rogue's Zapping?
9

This special egg will allow you to create a 30% edited Sevryn:
Bronze Egg

The following is not an Uncommon pet genus:
Yena

Which area of Adventure can the monster Bluescale Wyrm be found?
Scrublands

How many questions will you get correct this week?
Good luck!

Expect a news post later on with the Raffle crystal winners!
Posted by 🎁❄Kaiyo❄⛄ (#489) on Mon Mar 28, 2016 3:04pm

---
Sketchy Stuff
Site Update




The Sketch Breeding queue is starting to feel a little lonely lately, so we've diversified the items made available in the USD Shop to encourage some assignments for the team's artists!







Aside from the release of a new talisman, there are three new package items that allow you to purchase a Sketch BC with its add-on items right off the bat. You can still get them in the BP Shop if you prefer using BP, but more options are always good!





The Sketch Artist Ticket has been updated to allow you to select a minimum of three artists for your breedings. Bear in mind that Cerine and Nui are no longer on the team, so please don't select them when ticketing!

You can still exclude two artists from your sketch breedings for free as normal!

Enjoy!
Posted by JAK (#15) on Mon Mar 28, 2016 12:09am

---
HA Colouring - Vote!
Contests
Please select your vote.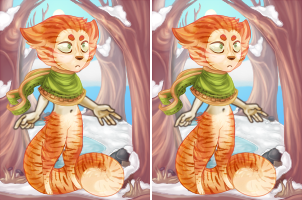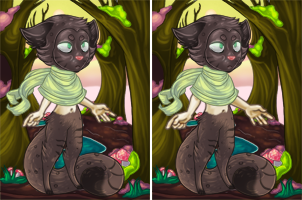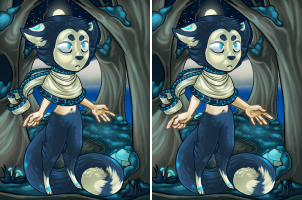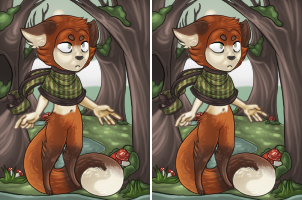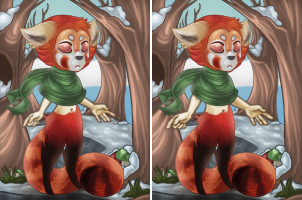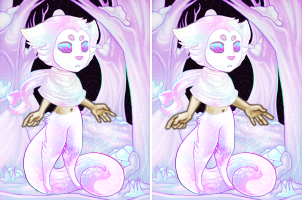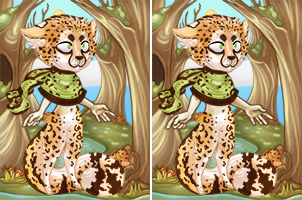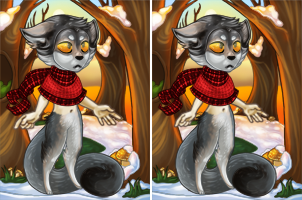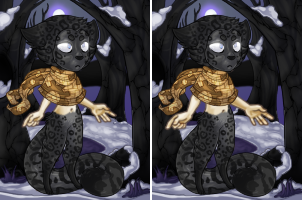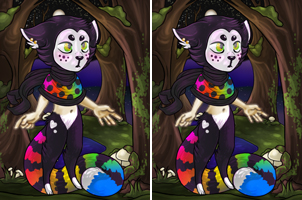 Posted by Eve (#2775) on Sat Mar 26, 2016 10:08pm

---