Recent News
Search Options ►
Crystal Check Clear Up
Site Update



As some may have noticed, the Crystal Check is slowly beginning to be worked on!

This is a shout out to ask that if you have a design in Crystal Check that has been processed by the Queues, could you please remove it while we process the backlog. This will help us get to the designs people have been unable to make much sooner.

Once we're up to date, if you still want a specific percentage for your accepted design we will be more than happy to do that for you =)


Thank you for your time, and as always please have a quick look below at the other news posts!
Posted by Eve (#2775) on Mon Jan 25, 2016 9:10pm

---
In for Repairs
Site Update


Please excuse all the dust, we're taking the Slashbots to get some repairs and polished up. While we're busy with the makeover please refrain from sending in new slashbot, stuffing, or handheld world requests.

We'd hate for someone to get swept away while we're cleaning :D
Posted by Slashbot (#3) on Mon Jan 25, 2016 8:35pm

---
Holiday Item Form
Site Update




Holiday items now have a small requirement: please include the following form in the notes for your custom submission. The reason for the form is so I can know exactly where you're coming from with your custom's theme and how it applies to the item, and thus we can cut out any unnecessary back and forth, bringing you your custom faster and reducing the amount of rejections.

Edit Theme:
Marking Theme:
Color Theme:

I have compiled a list of some commonly seen edit themes, marking themes, and color themes for the two item sets (Orange and Candy Cane). You are welcome to use any of the samples from the list, or you may enter your own when you submit your item.






From the beginning of the December holiday season till now, there were 871 Delicious Eggnog breedings submitted. We are happy to announce that we focused a massive artistic and financial effort toward this enormous queue and have... zero left in queue! That's right, all Eggnogs have either been completed or are already assigned to an artist to be completed.

We know you probably didn't want to wait 6-8 months for your eggnogs to come in so we prioritized them during December and January to ensure that they didn't end up taking forever, nor slowing down the rest of the breeding queues due to sharing artists with the BC team.

Back to business as usual!
Posted by JAK (#15) on Mon Jan 25, 2016 1:58am

---
Oh My...
Site Update



It was just brought to my attention that we have an outdated customs guide linked under the "Archives" tab.

I've moved this so it is no longer accessible, and am putting in a request for the link to be removed as soon as I've posted this =)

Sorry for any confusion this thread may have caused - the Knowledge Base has more up to date information, and I've got my fingers crossed to be able to update them further soon!
Posted by Eve (#2775) on Mon Jan 25, 2016 1:37am

---
A New Raffle has Started!
Items
A new raffle has begun
Breeding Coin

Ticket Price: 1
Max Tickets: Unlimited
The winner of this raffle not only wins the gloriously shiny Breeding Coin, but a few bonuses to make it extra special! In addition to the BC, the winner will receive:






A Grand Edit Potion, Winter Scarf add-on, and the ability to select the genus of your offspring (excluding Xaoc).

Plus, your breeding will go to your choice of one of the following artists:
- Bugwort (#1258)
- Puppet (#6177)
- Cocobeef (#8298)
Completion of the breeding will be dependent on the artist's queue/wait time.

Once a winner is selected, I will send you the additional item prizes (Grand Edit Potion, Winter Scarf) and instructions on how to submit your breeding. Note that all items must be used on the same breeding (not split amongst multiples).

The raffle winner will be drawn sometime on January 31st, so be sure to get your tickets by then.
Best of luck!

- Eri
Posted by Eri & -- (#17) on Sun Jan 24, 2016 6:54pm

---
Art Gallery
Contests
Art Gallery



The art gallery has been judged!
The theme was Rogue's Zapping and we received some positively electric entries!

Here are our featured winners: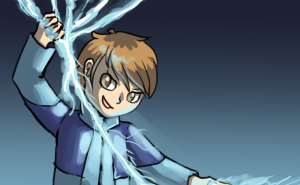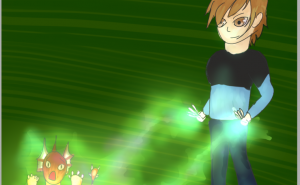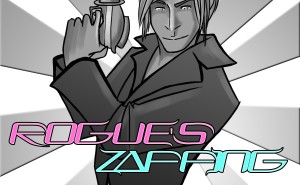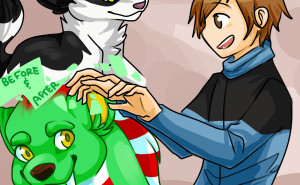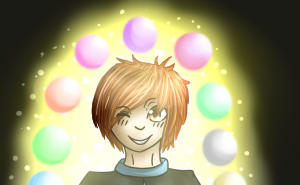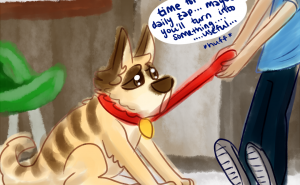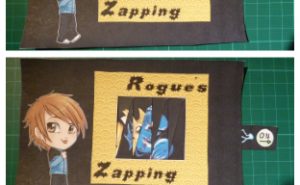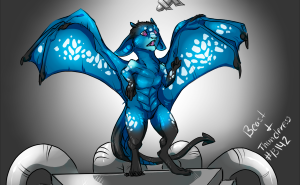 They won:






Congratulations!

The current theme is Winter*!
Any medium is acceptable as long as you showcase this season in some way and keep it Aywas-related as always. :3
This is also a starred (*) theme, meaning you can enter it even if you've won recently or plan on entering upcoming contests.
Official Aywas stock is not permitted for this theme.

Good luck!

- Eri
Posted by Eri & -- (#17) on Sun Jan 24, 2016 6:38pm

---
Breeding Updates & Report Updates!
Site Update
We have a few announcements and changes!





We've had to make a change in regards to LBC breedings. If one or both of the parents is 75%+ edited, then the breeding will require both PSDs to be submitted. Please note, that this only applies when the parent-in-question is a G2+, as G1s that are 75%+ edited cannot breed to their original genus via LBC coins.

Example: Melo that is 50% edited is bred with a Melo that is 78% edited. You must send in PSDs for both. (Please send in PSDs to [email protected] with the email subject labeled with the custom ID the PSD is for)

NOTE: Teo and Faux G1s are the only exception where 75%+ pets can be bred to their original genus via LBC coins, however will still be required to follow the PSD rule outlined above.

If PSDs for these breedings are not, or cannot be submitted, you can either submit user predictions or request a refund for your breeding. This change is retroactive. As we come across breedings that need PSDs submitted, we will be refunding them if the PSDs are not found - so be sure to either check the "Will have predicts" option or send in your PSDs.

If you have a LBC breeding with a parent that falls under the above described situation and you do not have the .PSD files directly on-hand, please use this thread to make certain that we have the .PSD on file. Please don't assume we have the .PSD before checking!

To see if we have a site pet PSD, please check this spreadsheet. If the pet is listed on this spreadsheet, we do NOT have the .PSD file for it. If the pet has been released after the last updated date for the spreadsheet, please proceed with caution.






We are officially retiring the Silver Breeding Upgrade; it now opens to yield 3,750,000 BP. This means that you no longer need to attach this upgrade to SCC LBC breedings - just make sure that your breeding involves two of the same SCC species on the same line set. If the parents are so different that we cannot recognize them as the same line set, your breeding will be refunded.

We will refund any Silver Breeding Upgrades we find in queue as we come across them, though we recommend that you remove them yourself.






We made a small tweak to the Standing Stones Review page due to a user suggestion.

You can now view your submitted breedings by what is pending in queue, and what has already been assigned.






We also made a change to the item database pages for breeding add-ons!
Examples: Cool Blue Pet Carrier , Platinum Dollar

We're hoping this makes compatibility more understandable on those pages.






The "Report Violation" link at the bottom of each page has been changed to direct you to a KB article regarding contacting staff members.

We are no longer using the previous report feature that use to be linked at the bottom of each page. We prefer that you directly contact moderators (or in specific circumstances, admins). However, open reports from the old feature are still being seen to.




Please be sure to check the news post below this!
Posted by Kyu & Mauri (#1010) on Sun Jan 24, 2016 5:50pm

---
CHANGES A'COMIN
Site Update


Read all about it

Today we're bringing you some fun news! Not only do we have some updates, but a few of our mods are rising in the ranks and a new team has been assembled to deal with SlashBot Slots, Handheld worlds, and Slashbot Stuffing.



New Positions

We have four people rising in the ranks today!








First off CONGRATS to Kaiyo (#489) She has moved up to BLUE status and become an Admin. She does a lot for the site and plans to do so much more! Please Give her a big Hurrah!











Next are our THREE new Super Mods. Yes, it's a new title you will be seeing around on the forums and the site. They are in pink. As super mods they are still mods and can tend to user issues, but they cover a big part of the site under an admin as well. So cheer them on!

So Congrats, Kagemi (#160), Firehazard (#1163), and Marjo (#5741).







SLASHBOT NEWS!

After several months of discussing and planning, a team has been formed to deal with the Slashbot Account. As a team we are going to be doing a lot of work behind the scenes until we have everything ironed out, then we will be doing a large news post for your pleasure. Within a months time we will have a large news post for your viewing pleasure with lots of tidbits of information and good news! We want to have everything ready to run smoothly so we are working hard to get things rolling. We also wanted to let you know that we are going to be contacting some of you for information needed before the big reveal. Please do not bump your message; all messages will be handled one at a time while we get things in order. Please remember Account #3 is for SlashBot Slots, Handheld worlds, and Slashbot Stuffing only. So without further adieu meet your new SLASHBOT TRIPLETS!


We would like to introduce ourselves to our dear userbase so that you know who is handling your precious pretties.






Kaiyo (#489) says, "Hi there, I am Kaiyo! You may know me from my position as DNC Desk Supervisor, as Eve's Custom Assistant, or have just seen me from the many odd jobs around site that I've been handling. I am happy to be moving up to Admin, on top of my current responsibilities I am also going to be taking on Slashbots alongside Firehazard and Kagemi! I look forward to getting to work, and seeing what everyone has come up with!"

Kagemi (#160) says, "Hi I'm Kagemi! I'm really excited to be helping run the Slashbot account. I look forward to working with both Firehazard and Kaiyo to help people bring their Slashbot ideas to life."

Firehazard (#1163) says, "Hey guys you know me as your friendly Firehazard. I have been a Mod for a while now, along with being on the PLBC and PMBC team. I just want to say I am super excited to be working on this with this team! I'm ecstatic to get slots rolling again and watch the user base have a good time doing what the Slashbots have in store! We are going to be working super hard, we have been already. So be excited cause we are!






New Position: PR Moderator Marjo

Hey everyone! For those who haven't seen me around yet, I'm one of the newer mods. I've been asked to take on a brand new position (it came wrapped in bubble plastic). I have a thread in Aywas talk, where I'll be posting updates on what's going on behind the screens. You'll also be able to ask me questions there regarding what staff is working on and such. Basically, I'll be your window into the staff room! Hopefully this'll give you guys some more transparency about the inner workings of the site.


More Updates!





Kyu (#1010) will be taking over issuing Forever Premium status with the assistance of both Chelle & Pard (#7310).

This means that FU Pendants should now be sent to Chelle & Pard (#7310) in order to redeem Forever Premium status. Also, anyone that has previously sent in an FU Pendant (which has yet to be applied) should PM Chelle & Pard with the approximate date that the Pendant was sent so that your Forever Premium status can be activated.






Lastly, we also wanted to let everyone know that the SCC Free Art system is in the process of being revamped! More information will be released as the revamp progresses.
Posted by Slashbot (#3) on Sat Jan 23, 2016 7:56pm

---
Trivia & Weekly Raffle
Site Update
Weekly Raffle



This week's raffle winner is:
cyphers1011 (#44304)
Who had 33 crystals out of 8416 total and won a set of Winter Traveller trunks!








Congratulations!

Next week's winner will receive...





A Glittering Skull!

Set a reminder to snag those crystals!

Trivia





The trivia has been updated!
Last week's questions and answers revealed!

Which Oske reportedly gets brighter and brighter as a certain time of year approaches?
Equinox Oske

Which of the following is NOT something a Dawn Crystal can do?
Change the entire base color of a pet

How many items can a non-premium user trash in the Trash Dump daily?
100

What species of pet is handed out to users on their birthday?
Lunaris

What species has special, unbreedable colorations?
Unus

What pet genus could you 'wish' for in December of 2014?
Xaoc

Which bow gives a +15% power bonus and +10% speed bonus?
Enchanted Bow

How many r80+ catches are you allowed to have on a Gold Hunting License?
2

Which of these items does NOT have it's own Talisman version?
Raw Metal Crystal

What is one of the prizes for referring 30 people to Aywas?
Hybrid Stone

How many questions will you get correct this week?
Good luck!

- Eri
Posted by Eri & -- (#17) on Thu Jan 21, 2016 10:02pm

---
Holiday Takeover
Items



I bring you some happy news for the holiday custom queues - I will be taking them over for the time being. Pets in these queues should take 1-2 weeks from submission to arrive in your lairs from this point forward. This allows Eve a chance to focus on more important queues without these massive queues causing backlog. Unfortunately holiday items tend to accumulate faster in the queues than other items due to their easy availability so they were requiring a lot of time dedication that can now be spread more evenly.

There is a caveat, however - I need you to understand that a pet that passes the holiday queues is not a guarantee that it will pass the regular Blue queues, because they are no longer being ran by the same person and thus there may be slight differences in our rulings due to the fact that we are different people. If you want to check for an absolute blue ruling, such as to inform a buyer, please use the Blue queues and not Holiday ones. This allows us to have no discrepancies with what you can expect from a Blue queue ruling.

I do want to look around for a Halloween And Christmas Overlord to assist me in these queues within the next few weeks, so if that job interests you, and you can show me an example of your crystal check skills, shoot me a message.

Look forward to a nice flood of holiday customs soon. Keep your eyes on the prize...or the welcome back page.
Posted by JAK (#15) on Thu Jan 21, 2016 12:02am

---