Recent News
Search Options ►
T4T: Keeping abreast of things
Items



"In the red" is usually a phrase we associate with something wrong, but with this tux jacket it's something very right!

Stocking in Trash for Treasure, this lovely item of clothing will be available until July 21st!
Posted by Eve (#2775) on Sat Jul 2, 2016 4:29pm

---
Bot: In Memorium
Site Update






Greetings and Salutations! Slashbot here again with what I would like to say is good news... however we are here today to talk about a very, very serious matter.

DW (#20) would like to spread awareness about Brain Cancer. A terrible disease that can effect anyone, at any point of their life. An estimated 680,000+ people in the US alone, are living with a primary brain or central nervous system tumor diagnosis.




What is a Brain Tumor?

A brain tumor is an abnormal growth 
of tissue in the brain or central spine that can disrupt proper brain function. Doctors refer to a tumor based on where the tumor cells originated, and whether they are cancerous (malignant) or not (benign).

There is over 120 different types of brain and central nervous system tumors, they can form in different areas and sizes for everyone. The location and type will also effect how this horrible disease effects the person. It can cause recurring headaches, issues with vision, seizures, short-term memory loss, and so many others, including Death.

Which, unfortunately, is what brings me to you today.

While the Slashbot Queue was in an idle state, DW(#20) lost someone very near and dear to her heart, her mother. 'Dizzy' Diane, Dizzy Di as she was also called, had been diagnosed with Brain Cancer, and tragically lost the battle. In her honor, and in the honor of all of those who have been lost and who are still fighting, we are proud to release a new item to the site today.




The Magic Marker. This item, while in design it may seem an odd way to honor those who's lives have been touched by Cancer, this item will allow you to turn bred pets into memorials. With this marker you may add 10% Edits to a Gen 2+.

As everyone knows, with great power comes great responsibility, so with this item there is some rules.

-You cannot use a Magic Marker on Gen1 pets.
-You cannot remove edits.
-You may only add edits to pets.
-Edits added must be 10% or under. Anything above 10% will be rejected.
-You may not add edits originating from any pets in the pet's parental lineage, including direct parents. (Including if the parent has a Witch Hat, you cannot redraw the same style Witch Hat)
-This item will not work on Mutants or Derps. unless they have been made breedable

We do ask that users Submit their potential designs to the Crystal Check before they are submitted to the Custom Queue, to ensure all rules have been followed appropriately. Make sure that you link your pet that you will be Overlaying, or your Check will be dismissed.

If you are still confused on this item, please visit the Knowledge Base and read the article created just for this item.





I am sure that most of you are aware of how proactive Aywas is towards fundraising, so if you guessed that this item had more to it, you were absolutely correct.

For the next 2 weeks, until July 15th the Magic Marker will stock in the USD Shop for $14, and at the end of the two weeks, Aywas will be donating half of the profits.

Where are these funds going?




The National Brain Tumor Society is a wonderful organization that has helped so many people, and so many families, who have been effected by cancer. We strongly recommend that users visit their site and learn what they are about, and more about Brain Cancer in general.

Once the two weeks are over, the Magic Marker will be moved to the GP Shop, however it will receive a substantial price raise, so please, if you can spare it give to something that can truly use the help.

We would like to thank DW (#20) and extend our hugs to everyone who has had their lives touched by cancer. Those of you who have lost loved ones, those of you who are helping your loved ones get though this, those who have defeated the disease, our prayers and our thoughts are with all of you.
Posted by Slashbot (#3) on Fri Jul 1, 2016 7:57pm

---
HA Colouring - Vote!
Contests
Please select your vote.

--

Poll will conclude early on July 2nd, to be uploaded on the same day. I apologise that time ran away again, I will strive to be better next month.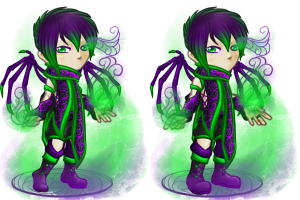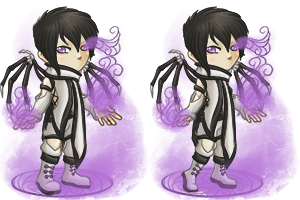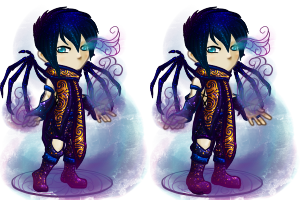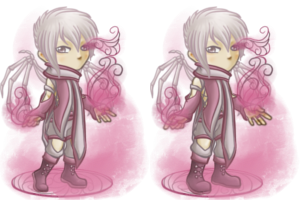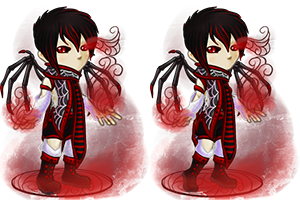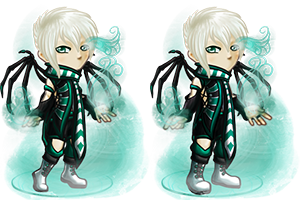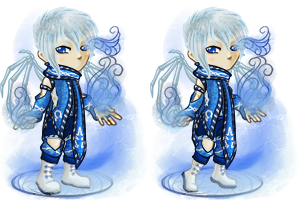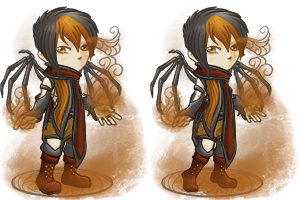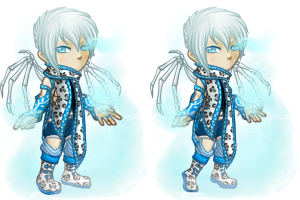 Posted by Eve (#2775) on Thu Jun 30, 2016 7:09pm

---
Custom Updates
Site Update


Crystal Check:
Crystal Check is working on the staff end, and we're back on track with the listings that accumulated while we were unable to access the checks!

I'd also like to take the opportunity to remind people that if you get your design checked, please link it in the Notes section - this guarantees your design will be processed faster as it will not need to be re-checked, and helps the queues as a whole move forward at a better rate.





"Grandfathering":
After extensive deliberations amongst staff, it has been decided that we need to change the grandfathering system. This has been hugely debated across two administrations now, and there are a lot of factors to finally pushing forward with this change, including the unreliability of the old forum threads (due to long deleted images, and unclear listings) and the recent changes in modifiers which has lowered the percentage of several design sets.

It has been decided that we will honour old checks by Graymare that originate from the Crystal Check feature, only. Please note that designs I have already accepted during my administration, which were grandfathered, are on record and will still be honoured if a new crystal check is not linked in the Note section - however any that have not gone through myself, or crystal check, will not be.

If you can provide a thread-based check from Skitty, where the image is intact and the response is a clear decision, then I will still be accepting those until July 7th. Please note that at this time we are only accepting them if they are from Skitty, and not one of the helpers. I apologise for this further inconvenience.

We know that this will be distressing to some users as they still have designs or PSDs that are several years old, but as grandfathered sets are an extremely rare occurrence when running the queues I am hoping it won't affect too many people.





Baby Linearts:
For a very long time people have been wanting to see the "original four" hybrids allow edits. After talks we decided there's nothing stopping that - so we will be retiring the Pacifier, and adding the Quetzal, Kyre, Paleo and Griffin to the Baby Bottle trio!

Those of you with Pacifiers, don't despair - in the Annoying Item Bazaar you can trade in your Pacifier for a Metal Baby Bottle, giving you the option to keep it as a collectable, or still make that adorable custom you always wanted!
Posted by Eve (#2775) on Thu Jun 30, 2016 3:36pm

---
A New Raffle has Started!
Items
A new raffle has begun
Ultimate Sketch Package

Ticket Price: 1
Max Tickets: Unlimited

Please be aware that next week before the new raffle is created
All Raffle Crystals
will be removed from the site! This will be happening on Tuesday the 5th
We will be taking the site down for just a few minutes to do this, but this is your last chance to spend your Raffle Crystals before the reset!
There is a new Raffle started for Raffle Crystals!

Trivia has Updated
A Speed Potion raises your pet's speed by _ point(s)?
1
What are the prizes for completing the Bamboo Forest Gatherables collection?
Small Bronze SCC Pen + 2SP
This user won the Panda Violinn from the Bamboo Forest raffles..
Zyanya (#44875)
Cherry Bombs give a _% power bonus..
15
This monster is NOT found in the Mountains..
Sand Furyian
"These elusive fish are hard to catch but can be rewarding pets!"
Aurora Streak Ryba
A Rosetta Talisman has how many charges?
25
What Adventure area can you find Garbage Bags in?
Castaway Canyon
A Net has a(n) _% chance of breaking..
8
The Knowledge Base is located under which tab?
Archives
Posted by 🐼Kaiyo🐼 (#489) on Tue Jun 28, 2016 9:24pm

---
Raffle #126 has ended
Items
Congratulations
Hybrid Potion

xXx (#61602) is the winner of the raffle and won the item Hybrid Potion!
xXx (#61602) brought 484 tickets, spending 484 Raffle Crystal!
Posted by 🐼Kaiyo🐼 (#489) on Tue Jun 28, 2016 9:14pm

---
T4T: Three Is A Magic Number
Items
Trash for Treasure is busy today! We have three lovely new items for you to pick up:





If you're a feline fan, then this item is perfect to show it off! It will be in stock until July 28th!




Release your inner butterfly with these lovely wings, in stock until July 12th!




A little more rainbow for your wardrobe - but be quick! They're in stock today only!
Posted by Eve (#2775) on Tue Jun 28, 2016 1:51pm

---
Breeding Updates & Pet Shop Warning
Site Update
Hello everyone! :D <3

Mauri here - I just wanted to give you a couple of updates, fixes, and reminders!
Due to some unfortunate circumstances I've been homeless and couch hopping for a few weeks now. This also means that my access to my computer and/or internet has been very sporadic. Thankfully my living situation finally sorted itself out and come mid-July I'll have a place to stay! In the meantime, I know that I've been very very slow to respond to PMs recently and for that I apologize. I've been prioritizing my online-time to keep lists moving and the breeding system running in the background as best as I can, so my inbox has fell to the side a bit.

Onto the reminders!





Please remember to check your HBC and HBP breedings and check the "will have predicts" box if you intend to submit a prediction for it. We are catching up on that queue and as we hit more recent breedings we will be assuming that any breeding over a month old that does not have that box checked is not intending to have predicts submitted. So be sure to check it if you want to submit any!






If you submit a breeding with a breeding add-on that requires notes/user input (example being the Hybrid Genetics Kit) and your breeding does not have the required notes at the time of assignment, your entire breeding will be refunded. Be sure to put all of the necessary notes in for your breedings!











Just a reminder that I am basically always looking to hire new artists for GP contracts! Even if I don't need artists for a certain coin at one point in time, I keep the applications on file for future reference when I do need them. Currently I actively need MBC, BC, HBC, EBC, and LBC artists. Perhaps some RBC artists too! Feel free to submit an application; they can be found here.


In addition, Miksa has a quick reminder for you!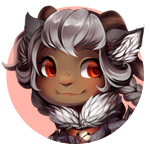 Hello everyone! I wanted to give you a bit of a heads up that I'll be changing the stock in my shop come July 5th! So if you want to own any of these pretty pets I currently am selling, you should buy them before July 5th. On July 5th they will be permanently retired and new pets will take their place!


And now for some updates!





The poll has spoken! The Greater Fertility Potion is now stocking in the BP Shop for 18,000,000 BP.




The Speedy Breeding Ticket has reverted back to its original use after being temporarily retired. It can now be used to skip the queue for many types of breedings! This item does not let you pick an artist, rather it just makes your breeding *speedy*. :3

As such, it will now stock in the USD shop for 35.00 USD.




The Painted Breeding Mistakes thread is now being handled by Kita (#3988)! The old thread is being gone through and will be finished soon.

The Breeding Mistakes 4.0 thread will also be changing hands soon also - the replacement is in the process of being trained! n_n

- Mauri
Posted by Kyu & Mauri (#1010) on Sun Jun 26, 2016 9:56pm

---
The Story... does NOT continue! Nor does CC..
Site Update



There was a massive lack of entries this week! :c
Due to this, the contest will run one extra week to collect more entries.

Remember, you do not have to end the story.
Entries must either end the story, or bring it closer to the end.
You may submit up to three entries if you would like to try out multiple scenarios!

Entries have been extended to July 3rd, 2016 at 6:00PM AST.
The prize for that week is a Jar of Sparkles.

-Rudy (#4485)
Kaiyo here, I am a fan of bribery, so I will also toss in an extra SP to the winner since there is so few entries so far!

I also have a note from Eveglori, Crystal Check had survived the server transfer, however after a few days it decided that staff was putting too much pressure on it, and it peaced out on us.. Unfortunately, while it is still working on user end, the staff side of crystal check has completely up and left us. We apologize for this inconvenience and hope to have it up and running as soon as possible.
Posted by 🐼Kaiyo🐼 (#489) on Sun Jun 26, 2016 6:29pm

---
Critter Camp needs votes!
Site Update



Our favorite charity, Critter Camp, is in the running to win a grant - but only the top five charities receive money, and they're number six! You came through last time for the bird rescue, so let's see the power of Aywas come together and help Critter Camp! They were the charity we ran for Foxy Friday, so let's help 'em!




Click here to vote! You can vote ONCE PER DAY until 6/27!
Scroll down and find "Critter Camp"!

There's a lot of you, and with the volume of our Aywas votes we should be able to propel them into one of the winning positions. Come on guys, let's show them our power!
Posted by JAK (#15) on Sat Jun 25, 2016 12:51am

---