Recent News
Search Options ►
Bot: Shiny and New
Site Update





*Beep Boop*

Come one, come all, to see the newly reinvigorated Slashbot!

*Beeeeeep Beep*


It has been a long and tiring process but we have got all the springs, nuts and bolts put back where they should be and the Slashbot is fully functioning once more!

That being said, the Slashbot is completely buried under work! While we were cleaning up we discovered there are over 50 Slashbots, Stuffing or Handheld Worlds in queue at this very moment! That is, at the very best, almost 3 years worth of events, species, shops, and whatever else you guys have thought up (We are quite impressed with your creativity)!

For shorthand purposes, We will be referring to any Slashbot Slot, Slashbot Stuffing, or Handheld World simply as "Slot".

To try to prevent this backlog from happening again, Slashbots have had a major revamp. Please see the Knowledge Base Article for the full description.
As of February 11th, 2016, the amount of Slashbot Slots, Stuffing, and Handheld worlds you possess directly influences what you are permitted to do. Some examples of how this will work, taken from the KB Article:

1 Slashbot Slot - Add a new genus, add a new alt line, or a single day event without an adventure zone
2 Slashbot Slots - Save a raw, add a new pet with 5 site colorations, new hybrid, or a small event with custom adventure zone
3 Slashbot slots - New genus with alt lines and 5 site colorations, or a medium event with custom adventure zone
4 Slashbot Slots - Large event with custom adventure zone

These are, obviously, just examples. If you have an idea that is not listed here, or questions, please PM Slashbot (#3) so we can discuss what is needed before you purchase your slots.

This change is not retroactive, so anyone who has already sent a message to Slashbot (#3) will not be affected.






We understand that you guys have been waiting a very long time for your slots to be used, and some of you are not even interested in the slot anymore, or are currently sitting on some Slashbot Stuffing not even sure what to do with it, or may not like the new changes. So we have created a new, temporary solution to try to thin out the ranks.

We would like to introduce you to the


Slashbot Shop!



Due to the extent of the backlog, for one week we are allowing users to break the #1 rule of Slashbots: That they cannot be used for personal gain. The Slashbot Shop will remain open until Friday, February 19th 11:59pm AST, if you would like to turn in your Slashbot, Slashbot Slot, Slashbot Stuffing or Handheld World please read the following very carefully.

Pricing
For shorthand purposes, We will be referring to any Slashbot Slot, Slashbot Stuffing, or Handheld World simply as "Slot".

1 Unqueued Slot is worth 250 slashbot points (Unqueued meaning you have not messaged Slashbot (#3) to begin discussing your request prior to the news post on January 23rd 2016)

1 Queued Slot is worth 350 slashbot points + 2 points per month you have been waiting, the total rounded up to the nearest 5th! (You have already messaged Slashbot (#3))

1 Whole Slashbot can be exchanged for a special Slashbot Reward (see the bottom of the Shop) and 250 points, or exchanged for 2,000 slashbot points, with a limit of 10 of each chosen item.

Please be aware that some of the items in the Slashbot Shop do have either account limits or site wide limits. For the site wide limits it will be first come, first serve.

This offer is available to anyone with a Slashbot, Slashbot Slot, Slashbot Stuffing or Handheld World whose Slashbot has not already had some form of launch.

If you have a Slashbot or Unqueued slot you wish to trade in, please PM Slashbot (#3) with the subject title: Slashbot Exchange. If you have a Queued slot you wish to use, please Bump your PM with Slashbot (#3) and tell us you wish to exchange. We will respond to your PM with further instructions.
If you are exchanging a Slashbot Slot, please be prepared to provide evidence of where you bought the slot, unless we have already contacted you regarding it.






For every slot that you exchange you will be given a free Metal Xentori Flute, and if you exchange three slots you can choose to get a free Blue Xentori Flute instead of three metal flutes.

The Xentori is a unique SCC species, designed by Tooki, that it has Three metal bases, and when you submit a Metal Flute you get to choose which one you want, when you submit a Blue Flute you get to choose which one you edit.




The Metal and Blue Xentori Flutes are also available for purchase in the Slashbot Shop.




If you do wish to keep your currently Queued Slashbot Slots now is the time to please Bump your PM's with us, telling us if you wish to continue with your original ideas or if you have thought of something new. Everyone whose event has not had some sort of release are able to change their ideas if they desire, however if your event has already been approved and you want to change it we will have to re-approve it.

We will be going through the Slashbots as quickly as we can, and we will go in order of who came first, even if your use has to be re-approved.

As we are trying to get the events, features, and other fun stuff rolling, we have discovered we are going to need a lot of different art types! So we have opened up an Application thread for anyone interested in doing random art. Some of the art we will need are items, backgrounds, fauna, clothing, NPC art, etc. So if you are an artist and want to apply for something please post in that thread and as we progress through the queue we may be in contact with you!

Thank you for sticking with us through this, and we hope to get back on track quickly! If you have any questions feel free to PM us on Slashbot (#3) or post in the news comments and we will attempt to get back to you quickly!

For future reference, all Slashbot News titles will begin with Bot: so they will be easily searchable!

Please make sure to check out the post below about the new Predict Caps!
Posted by Slashbot (#3) on Thu Feb 11, 2016 8:09pm

---
Predict Price Ceilings & Predict Time Notice
Site Update



*Jingle Jingle*
I hear the sound of... money?

We're happy to tell you that the predict price ceilings have been updated!

As of this news post, the price ceilings are as follow:

GP Price Ceilings

15 GP per baby = Breeding Coin, Holiday Breeding Coin, Evil Breeding Coin
8 GP per baby = Painted Lesser Breeding Coin
6 GP per baby = Painted Metal Breeding Coin
5 GP per baby = Lesser Breeding Coin, Half a Lesser Breeding Coin
3 GP per baby = Metal Breeding Coin
2 GP per mutant or 4 GP per normal baby = Radioactive Breeding Coin
150,000 BP per baby or 6 babies for 1 GP = Derp Breeding Coin

USD Price Ceilings

- A single MBC prediction cannot be redeemed for more than $2.00 USD
- A single LBC or PMBC prediction cannot be redeemed for more than $3.00 USD
- A single PLBC prediction cannot be redeemed for more than $4.00 USD
- A single 30% edited BC/HBC/etc prediction cannot be redeemed for more than $10.00 USD
- A single 50% edited BC/HBC/etc prediction cannot be redeemed for more than $15.00 USD
- A single 75% edited BC/HBC/etc prediction cannot be redeemed for more than $20.00 USD


Please be aware that the HBC GP price ceiling has decreased to properly match the other BC-type coins. If you have active commissions that were commissioned prior to this news post under the old price for HBC predictions, that is fine. But going forward please make sure you do not accept commissions for more than the new price ceiling.





A small note: Please be aware that if a breeding is in the queue for more than one month and does not have a predict baby attached it will be assigned. Be sure to check the 'will have predicts box' if you plan to submit one!
Posted by Kyu & Mauri (#1010) on Thu Feb 11, 2016 4:03pm

---
HA Contest Continues!
Contests
After a close competition we finally have our winner: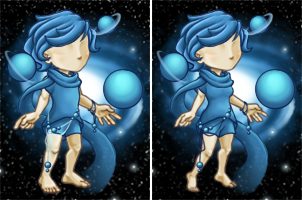 To enter the next part of the contest and colour in the Cosmos base, head over here to learn more!
Posted by Eve (#2775) on Thu Feb 11, 2016 8:50am

---
Calling Valentine's Day Card Designers!
Contests



If you loved passing out Valentines in grade school or just enjoy sending thoughtful cards, we hope you'll have as much fun with the Aywas version! We are developing an Aywas card designer and need your help supplying some of the artwork. :3

That's where this contest comes into play!
See the thread for full details, examples and rules.
Tentative deadline: February 13th at 11:59 p.m.

If this feature ends up going well, we can do something similar for other holidays, events and special occasions!

- Eri
Posted by Eri & -- (#17) on Tue Feb 9, 2016 9:50pm

---
Speedy Breeding Tickets
Site Update



We wanted to give you a heads up that the Speedy Breeding Ticket's current use is being discontinued.

If you wanted to use this item for its current use for picking Drei or Mally as the artist for your HBC, BC, or LBC breeding, you have 24 hours to attach the add-on to your breeding and to specify which artist in the notes.

As for what it will do in the future... you'll have to wait and see! ;)
Posted by Kyu & Mauri (#1010) on Tue Feb 9, 2016 1:42pm

---
HA Basing - Vote!
Contests
Please select your vote.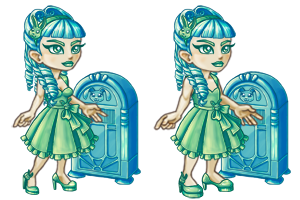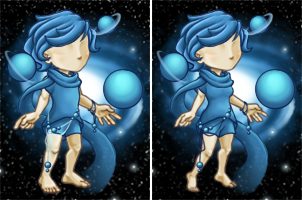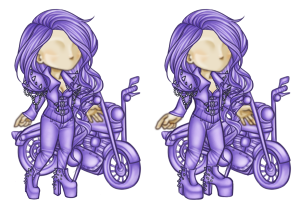 Posted by Eve (#2775) on Mon Feb 8, 2016 3:30pm

---
Love Letter Delivery!
Site Update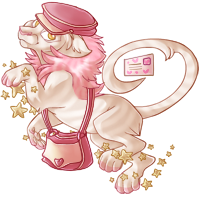 Delivery! Delivery!
The Adore-a-Gram Lunaris has returned for a couple of weeks to supply us with seemingly endless pink and red envelopes inked with sweet nothings~





It seems there will be a Love Letter waiting for everyone in the Advent Calendar on February 8th. How sweet!

Before you send your Love Letter zipping off through the Ay skies to a friend, a Valentine, or a stranger, pull up a chair and grab a Love Latte while I review how our annual mail event works. :3





Love Letter Event

Love Letters are sitting at a pretty R20 and can be found anywhere you can obtain R20 items (Ay adventure areas, cooking, dailies, etc.). They will also randomly pop up in the Random Crap shop.
(As always, we will monitor the numbers and make sure that the letters aren't being too shy!)

Each time you send a card to a unique user (meaning, to an account you haven't sent a card to yet), you AND the recipient will each receive 1 Valentine Point.
You will be able to spend these points in the Seasonal Shop on a bunch of sweet treats!
(Tentative date for opening the shop is February 14th, and Love Letters will be findable and deliverable until the shop closes--through the end of the month.)

To send a card to someone for Valentine Points, click on the Love Letter in your inventory and hit Use to bring up the prompt. We have a confirmation screen to ensure your letter reaches the correct destination safely!

Note: You must put some sort of message inside the letter, you cannot send a blank one.

*Please note: We have tested basic HTML (images, links, breaks) and all seem to be working properly!*







Point Breakdown & Tally

If I send you a card, we both get 1 point!
If you want to send me a card in return, we both get 1 point again! (Aww, you're a peach. <3)
So that is 2 points for each of us for a card swap.

In my blushing flurry and moment of overwhelming emotion, I might want to send you a second card. I can do so, but neither of us will receive any additional points. (I hope you still appreciate the thought! ;~;)

You can view the Love Letters you've received, along with points you've accumulated here.
You can also review the Love Letters you have sent to others here.







If you're looking for somewhere to arrange letter swapping and sending, try swinging by Aywas Talk!
Our Love Letter event runs purely on community participation and rewards you for sending sweet notes to your peers, so take advantage of the opportunity to make someone's day. :)

Good luck with your letter writing and envelope licking!





We will also be trying out a brand new Valentine's Day feature this year coming soon -- keep an eye out for details! If this goes well, we will be using it for future events throughout the year. n_n

- Eri
*vanishes in a cloud of perfume*
Posted by Eri & -- (#17) on Sun Feb 7, 2016 11:04am

---
Hiring Temporary USD Contracts!
Site Update




We are hiring temporary USD contracts for BC/HBC/EBC and LBC breedings. The contract will last approximately 1-2 lists.

If you're interested, please send in an application for the desired team to [email protected]

Alternatively, if you've previously been a part of a BC-type team or a LBC team and have examples (parents + baby images) of your work, that will suffice too.

This offer is only available for a short time, so please send in an application or examples quickly if you're interested!
Posted by Kyu & Mauri (#1010) on Fri Feb 5, 2016 6:26pm

---
Welcome to February!
Site Update


Welcome to the fabulous month of February!
With it being leap year, we get an extra day of lovefest goodness this time around. n_n Let's kick off this month with our usual parade of pets!

Shower our adorable GP Shop pets with some love! :3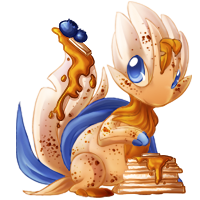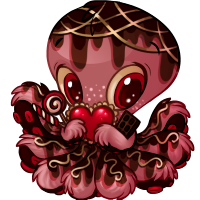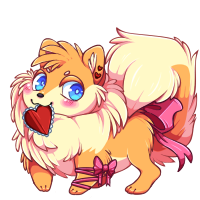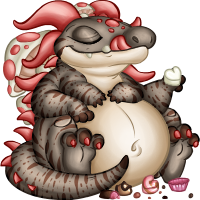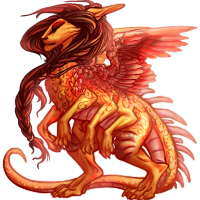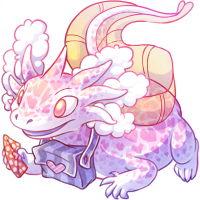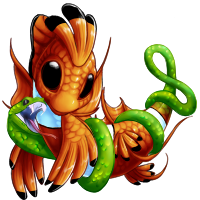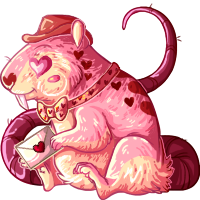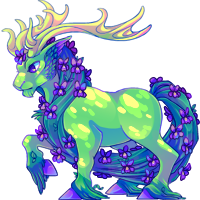 And don't forget to dote on our precious BP Shop pets too!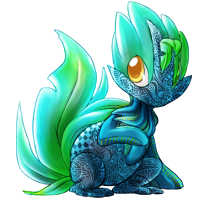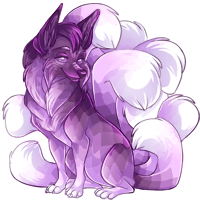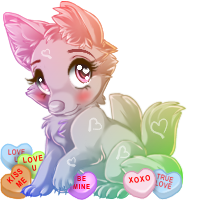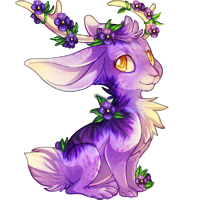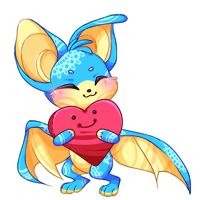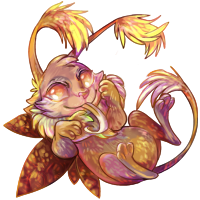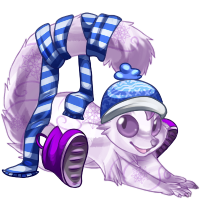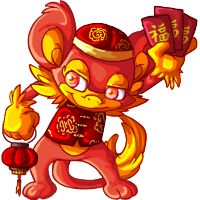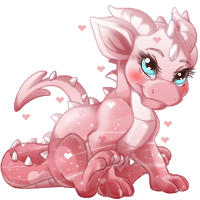 If you colored one of these fun pets, please contact Kyu (#1010) for your payment!
Make sure to include your PayPal address if you are opting for the USD option.
We will also be collecting pet PSDs directly from the thread, so you no longer have to send them in. However, please make sure you keep the links active for two weeks (at least until mid-February) so we have time to snag 'em for science!

Special Note: If you created a love-themed pet that was not accepted, hang onto it! We may have an upcoming lovefest that could use it. *wink*





The Essence of February 2016 was inspired by Hera and the "tail" of a peacock. A sip of this beautiful liquid will transform your active pet into one of the monthly colorations above at random.





As you might already be aware, the premium monthly item is the Skill Swap! Read this post for more information.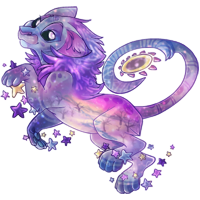 Have a party, it's your birthday!
The Snow Moon Lunaris you see above will be reigning over the skies through the entire month of February; a new Lunaris will take over on March 1st.

Don't forget to check out the birthday link to claim your gift from Aywas on your big day! Need to change your birthday? Click here! Missed your birthday Lunaris or picked up the wrong one? Contact Kyu (#1010)!






The new monthly contests have been announced!

March Monthly Pets - BP Shop: Enter

March Monthly Pets - GP Shop: Enter

March Monthly Customs
Theme: Jewels

Good luck with your entries!






The Nova custom makers will remain in their respective places in the GP and BP Shops for February; they will migrate back to the Premium Outlet in March.






Nuts 'n Bolts Nook
A monthly update from behind the scenes.

We've been busy bees getting ready to spring forward!
As is tradition, we will be hosting our annual Valentine's love fest this year with festivities all month, so keep an eye out for news about perfumed love letters~





Here's to the month ahead!

- Eri
Posted by Eri & -- (#17) on Wed Feb 3, 2016 8:57pm

---
Monthly HA Contest
Contests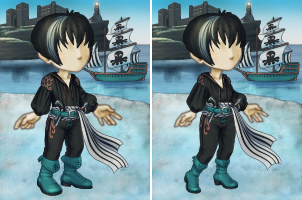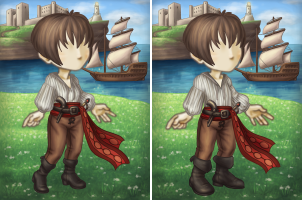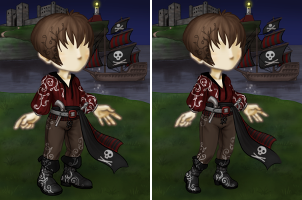 The winning HA sets have been placed into their respective shops!

Last month earned the following:
GP Set: 192 GP per artist
BP Set: 56,100,000 BP per artist
Premium Set: 2,630 PP per artist


Want in on the action? Well, phase one - the basing contest - is open and waiting for entries!
Head here to submit your design. Fingers crossed you can all squeeze this month in!
Posted by Eve (#2775) on Tue Feb 2, 2016 11:51pm

---