Recent News
Search Options ►
I learnt nothing from Jurassic Park
Site Update



Those of you who recognise the egg at the top of this news post will probably have mixed feelings. A lot of what led up to my becoming customs admin happened when this limited time custom item was in effect - and due to some fumbling, a lot of people didn't get their customs.


I want to make that right.


That is why until March 27th 2016, the Super Speshul Egg is being brought out of retirement. Be warned - when it retires this time, it's forever.

If you are one of the people with a design in queue, please check that you still want this design - I will begin accepting from this queue tomorrow to enable those who want to possible re-do their design have the opportunity =)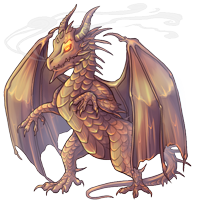 A quick note I've been asked to mention on behalf of our resident Crystal Checker - removing the smoke and eyeglow is 9% of edits.
Posted by Eve (#2775) on Sat Mar 12, 2016 6:32pm

---
HA Contest Continues!
Contests
After a lot of fantastic entries fought it out, we have a victor: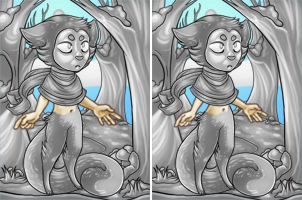 To enter the next part of the contest and colour in the Foxxy base, head over here to learn more!
Posted by Eve (#2775) on Sat Mar 12, 2016 5:02am

---
.. Welcome to March!
Site Update


Welcome to the marvelous month of March!

You might look at the calendar and wonder why I'm welcoming you nine days in.
As Eve mentioned, my archnemesis--known as "offline life"--bested me for a bit. Without going into too many personal details, I think I've conquered it for the foreseeable future. :3
Enough about me, let's get to the goodies!

These lucky nine get to call themselves March's GP Shop pets and are springing forward toward you!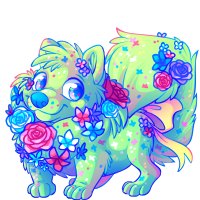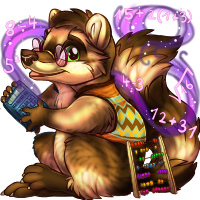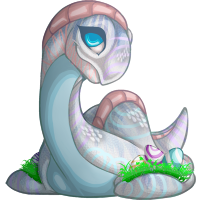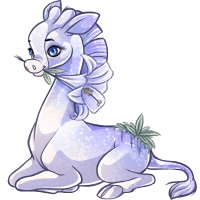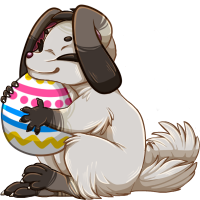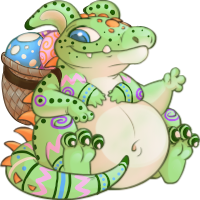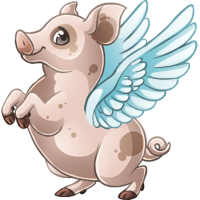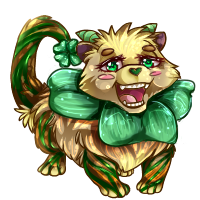 And this fortunate group of BP Shop pets can't wait to explore your lair!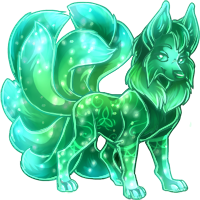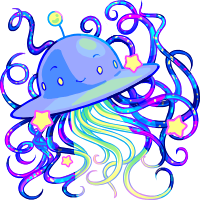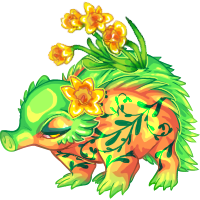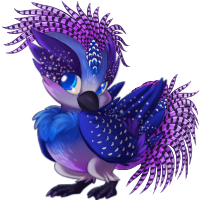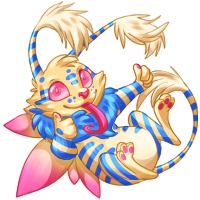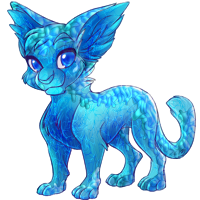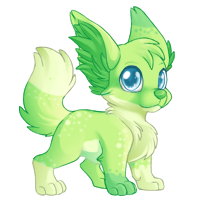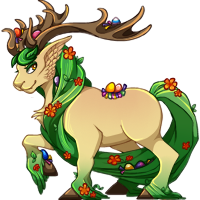 If you colored one of these fun pets, please contact Kyu (#1010) for your payment!
Make sure to include your PayPal address if you are opting for the USD option.
We will also be collecting pet PSDs directly from the thread, so you no longer have to send them in. However, please make sure you keep the links active for two weeks (at least until mid-March) so we have time to snag 'em for science!





The striking Essence of March 2016 was made in honor of Poseidon and the sea.
A swig from this tumultuous bottle will transform your pet into one of the monthly colorations above at random.





In case you missed it, this month's premium item is the Fox Pen! Enjoy. c: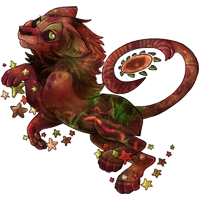 Have a party, it's your birthday!
The Worm Moon Lunaris you see above will be reigning over the skies through the entire month of March; a new Lunaris will take over on April 1st.

Don't forget to check out the birthday link to claim your gift from Aywas on your big day! Need to change your birthday? Click here! Missed your birthday Lunaris or picked up the wrong one? Contact Kyu (#1010)!






The new monthly contests have been announced!

April Monthly Pets - BP Shop: Enter

April Monthly Pets - GP Shop: Enter

April Monthly Customs
Theme: Jungle

Good luck with your entries!






The Nova custom creators have made their way back to the Premium Outlet!
They will return to their respective placement in the GP and BP shops for April and May.






Nuts 'n Bolts Nook
A monthly update from behind the scenes.

You can look forward to St. Patrick's day goodies and Easter festivities coming up this month, so keep an eye out for more signs of a new season!





Cheers to March!

- Eri
Posted by Eri & -- (#17) on Wed Mar 9, 2016 10:30pm

---
A Few Quick Updates
Site Update



- Love Letters should have been removed from Adventure now. If you're still finding them after this news post, please let me know so I can figure out what I did wrong!

- Since things haven't quite gone to plan this is your final countdown until the shop closes. Come what may I will be emptying at approximately 11:59pm tonight (March 9th).

- Love Letters are still sendable - but please remember points do NOT carry over to next year! If you have points to use then please do so by the shop's closing time. Any letters sent after that time will be points wasted (and I know that no one wants that!)


And a quick personal one:
- If you have your custom processed by Crystal Check, please link it in your User Notes when you create the custom. Using the URL (example: http://www.aywas.com/crystal_check/review/8505/) is perfectly fine as I can see all reviews, and is actually preferable to screencaps =)

This will help ensure that customs get processed faster and hopefully get these queues to where they should be at long last =)
Posted by Eve (#2775) on Wed Mar 9, 2016 9:06am

---
HA Basing - Vote!
Contests
Please select your vote.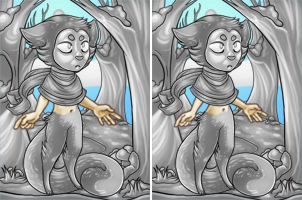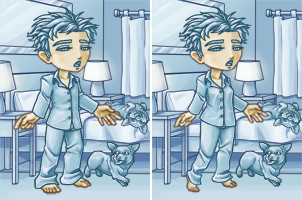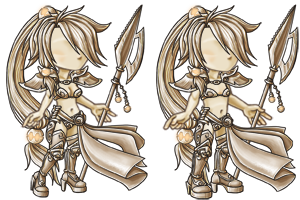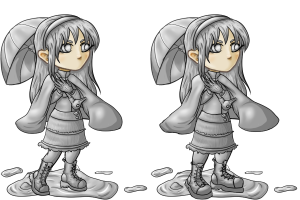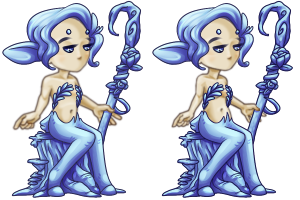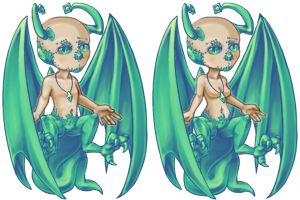 Posted by Eve (#2775) on Wed Mar 9, 2016 3:07am

---
The Snoodles arrive...
Site Update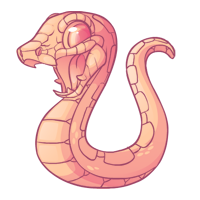 The players have spoken, and you have decided to bring the snake to its own custom-making box feature! The Aywas Staff has affectionately named this genus the Snoodle, and you can look forward to the... Cup of Snoodles when it comes out.

Before we can release the feature, we need to stockpile a couple of these! Artists that are interested in creating a set of five Snoodles for their box feature's debut can review our offer below:

The artist will be paid $20 for their set and also receive the "Cup of Snoodles" item when submitting the set to the feature, or can choose to keep one pet from their set.

Click here to apply for a paid set!

We're aiming to release the box/noodle cup on March 22nd! Let's get designing!
Posted by JAK (#15) on Tue Mar 8, 2016 11:19pm

---
Time to Vote!
Site Update
It's time to vote! Voting is important this year, isn't it? ;)

We have six genuses from you to choose from. Please select TWO bases that you would like to vote for. The top voted base, as described before, will be the new "Faux in the Box" feature pet! It will have its own box. The second place pet will be added as a trinket species!

So get voting, and in forty-eight hours (or less, probably, but we'll have the poll open that long) we'll know who the winners are! And the rest you can expect as future Raw Crystal pets... or something.






For those of you upset about the Paintbrushes leaving because you do not have PayPal accounts, you will still be able to commission artists through the Commissions panel. We have an "Escrow" add-on feature coming to the panel that facilitates a three way trade between an artist, a commissioner with USD, and a buyer with GP or items that protects all three individuals in the trade.

It's a complicated feature to describe and engineer, and it won't be out until an estimated late March or early April, but it should solve the problems of not being able to send PayPal money.
Posted by JAK (#15) on Sun Mar 6, 2016 6:24pm

---
T4T: And you will be my Squishy~
Items



Every pet needs a friend - and if yours has an affinity for tentacles, or translucent jiggly beings, this is the fauna for them!

You can find this cutie in Trash for Treasure until March 23rd!

(Oh, and don't forget to check out below for the first of our monthly updates!)
Posted by Eve (#2775) on Sun Mar 6, 2016 9:34am

---
March Madness - Part I!
Site Update


Welcome to the first part of March! Are you excited to see what we have underway for you? You already got a taste of some of the fantastic new stuff we've brought out for this month, but we're going to make it even better! Put your seat belts on, and we'll begin our ride!


New Jeweled Pets
As with every month, the new Jeweled Pets have arrived. This month's artist is Hikaru (LLs) (#15577)!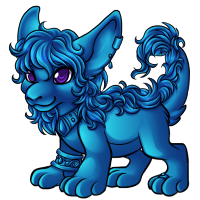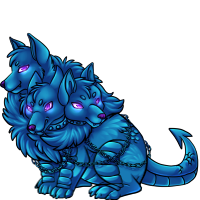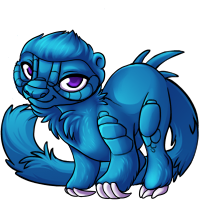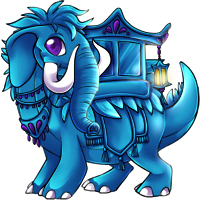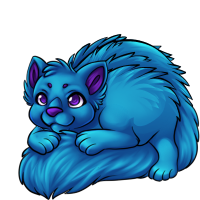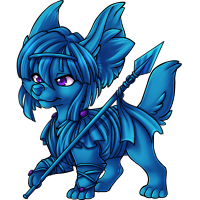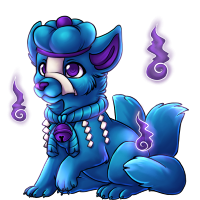 If you would like to become an artist for the Jeweled Pets, check out the application thread. There's a new incentive to encourage artists to apply!




New FauxBox Theme






A new month always means a new Faux Box theme! So let's see what theme we'll have for March... how about Easter? Adorable rabbits, candies, eggs, chicks... let your imagination go wild with this month's edits!



Premium Item

Wow! You really cleared out the FauxBox! We're really proud of all of you, and happy to see that all those designs now have loving homes in your lairs. So to celebrate those 2,000+ fauxes finding homes, the premium item for this month is the Fox Pen!





If you don't remember what this item does, it allows you to add 10% edits onto your faux to make it more unique. Have fun!



New USD Bonus





There's a new item available as a bonus for purchasing GP or USD Items! That would be the Metal Trinket Box. You can get one Metal Trinket Box for every $5 spent in GP or the USD Shop. Keep scrolling to see why this is going to be extra fun!

This bonus will last until March 19, at 11:59 PM Aywas Time.



Goodbye, Paintbrushes!






After checking out the usage and popularity of the Commissions feature, we have decided that we will be retiring Paintbrushes from the USD Shop. The Commissions feature is easier for the Aywas Team to manage over Paintbrushes, and it also allows artists to collect more cash for less of a fee.

The Paintbrushes will officially be leaving the USD Shop on March 13, 11:59 PM. If you have any lingering Paintbrush transactions to complete, be sure to grab your necessary item before that date.

Despite leaving the USD Shop, existing Paintbrushes will be available to redeem indefinitely. The supply of them will simply cease as we encourage artists to move toward the Commissions feature.



Free Silver Art





We announced a few weeks ago that we were in the process of revamping the "Free Silver Species Artwork" part of Silver Custom Crystals. We will be revamping it to be similar to the GCC and MDT features, where artists can apply for the team and players can submit an item and select artists they want to take their commission.

While this feature is not ready to release yet (consider this an informational update), this is the plan for it and you can start to decide whether you want to join the future team! We hope this will streamline the feature and allow you the ease and accessibility of the existing ones.



Some Voting is A'Comin'!






We teased you earlier in this post that those Metal Trinket Boxes would come in handy near the end of this post... well, here's what's going to happen! We have a number of different pet genus lines that we have hoarded. YOU are going to be voting for your two favorite from the big batch!!

The First Place winner, with the most votes collected, will become the newest FAUX BOX pet! Though, it won't be called a Faux Box. It'll have its own separate box from the existing one.

The Second Place winner, with the second most votes collected, will become a brand new TRINKET species! So if you really, really love that second place winner, you can color it and upload with those trinket boxes to your heart's content.

When's this vote taking place, you ask? You want to see all the pets stockpiled? How's tomorrow sound? Yes, we'll hold our vote tomorrow and allow it to go for forty-eight hours.

And even the losing linearts will show up later as Raw Crystal pets, or for some other project. How's that for excitement?

Let us know which part you're most excited for in a comment below!
Posted by JAK (#15) on Sun Mar 6, 2016 2:36am

---
Valentine Love Fest: Limited Item Stock
Site Update







Good morning, Mesdames et Messieurs!

Our usual Funny Honey and keeper of the Valentine arrows has come down with this terrible affliction known as "offline life" and has asked me to slide on into place with the hope that one three lettered E admin will be as acceptable as the other.

Be gentle with me~


As with every year we have some coveted items all queued up to put into the shop, and as tradition dictates I can tell you what they are and when they'll be put in - but not how much it costs. So anyone feeling wobbly about their Love Letter points - this is the final countdown!


All times are the earliest they will be placed into the shop -
please allow up to 5 minutes for lag, missed alarms, and other assorted interruptions =) Times all occur on March 5th 2016.


Pre-release Party Items!




Engagement Ring -- Quantity: 5 -- 4:30 am AST
Breedable Potion -- Quantity: 10 -- 4:30 am AST



Tier I: Metal Makers -- Quantity: 3 each





Metallic Starlight Bottle: 6:30 am AST
Metal Trinket Box: 12:30 pm AST
Metallic Vion Seed: 6:30 pm AST



Tier II: Babbies -- Quantity: 2 each




Lesser Breeding Talisman: 8:30 am AST
Breeding Talisman: 8:30 pm AST



Tier III: Rare -- Quantity: 1 each





Magic Custom Trove: 11:30 am AST
Xaoc Elixir: 5:30 am AST
Dragon Lotus: 11:30 am AST


Good luck!


---


Thank you to the lovely folks for reminding me we were meant to have a couple of wanted items popped into the shop for 24 hours!




Divorce Papers - 200 Points
Sometimes things just don't work out, and that's okay! It doesn't have to last forever to be any more real. So if you're looking for a quick exit we've slashed the prices on these papers for you to make a quick escape!





Hybrid Custom Crystal - 400 Points
For those Hybrids out there that need a little extra love, here's your chance to show them some, with up to 50% edits allowed!





Blue Antiquity Stave - 500 points
I know sometimes folks think we don't hear you, but we know how upset people have been to lose our current raws so suddenly. You still have until 11:59pm tonight to get yours in, but just in case you miss out we thought some people might have some use for this 50% custom maker!


It's a not-so-traditional bag of goodies, I know, but hopefully they will tantalise and please some of you ^^
Posted by Eve (#2775) on Sat Mar 5, 2016 12:54am

---