Recent News
Search Options ►
Hiring Temporary USD Contracts!
Site Update




We are hiring temporary USD contracts for BC/HBC/EBC and LBC breedings. The contract will last approximately 1-2 lists.

If you're interested, please send in an application for the desired team to [email protected]

Alternatively, if you've previously been a part of a BC-type team or a LBC team and have examples (parents + baby images) of your work, that will suffice too.

This offer is only available for a short time, so please send in an application or examples quickly if you're interested!
Posted by Kyu & Mauri (#1010) on Fri Feb 5, 2016 6:26pm

---
Welcome to February!
Site Update


Welcome to the fabulous month of February!
With it being leap year, we get an extra day of lovefest goodness this time around. n_n Let's kick off this month with our usual parade of pets!

Shower our adorable GP Shop pets with some love! :3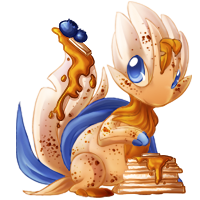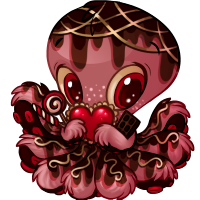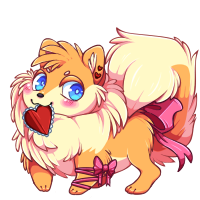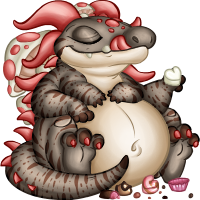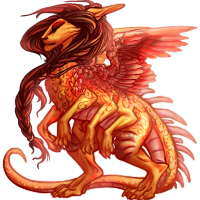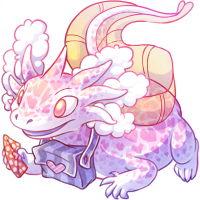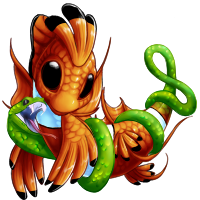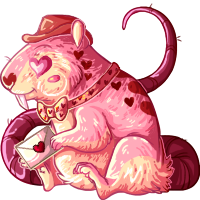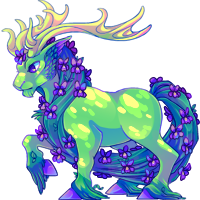 And don't forget to dote on our precious BP Shop pets too!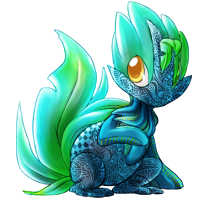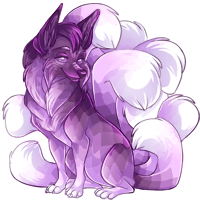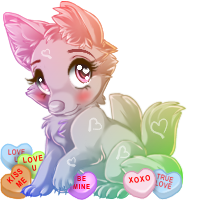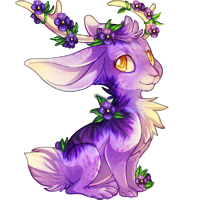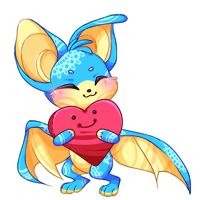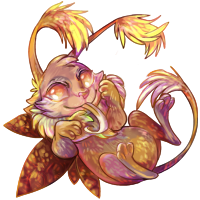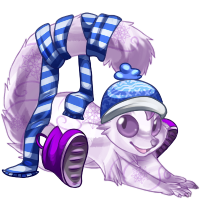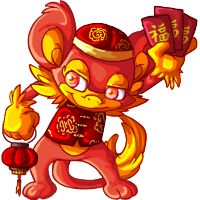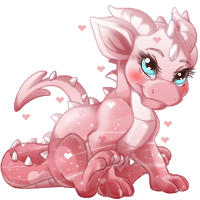 If you colored one of these fun pets, please contact Kyu (#1010) for your payment!
Make sure to include your PayPal address if you are opting for the USD option.
We will also be collecting pet PSDs directly from the thread, so you no longer have to send them in. However, please make sure you keep the links active for two weeks (at least until mid-February) so we have time to snag 'em for science!

Special Note: If you created a love-themed pet that was not accepted, hang onto it! We may have an upcoming lovefest that could use it. *wink*





The Essence of February 2016 was inspired by Hera and the "tail" of a peacock. A sip of this beautiful liquid will transform your active pet into one of the monthly colorations above at random.





As you might already be aware, the premium monthly item is the Skill Swap! Read this post for more information.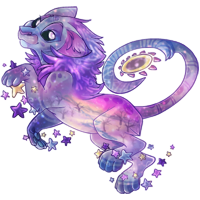 Have a party, it's your birthday!
The Snow Moon Lunaris you see above will be reigning over the skies through the entire month of February; a new Lunaris will take over on March 1st.

Don't forget to check out the birthday link to claim your gift from Aywas on your big day! Need to change your birthday? Click here! Missed your birthday Lunaris or picked up the wrong one? Contact Kyu (#1010)!






The new monthly contests have been announced!

March Monthly Pets - BP Shop: Enter

March Monthly Pets - GP Shop: Enter

March Monthly Customs
Theme: Jewels

Good luck with your entries!






The Nova custom makers will remain in their respective places in the GP and BP Shops for February; they will migrate back to the Premium Outlet in March.






Nuts 'n Bolts Nook
A monthly update from behind the scenes.

We've been busy bees getting ready to spring forward!
As is tradition, we will be hosting our annual Valentine's love fest this year with festivities all month, so keep an eye out for news about perfumed love letters~





Here's to the month ahead!

- Eri
Posted by Eri & -- (#17) on Wed Feb 3, 2016 8:57pm

---
Monthly HA Contest
Contests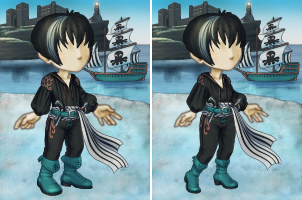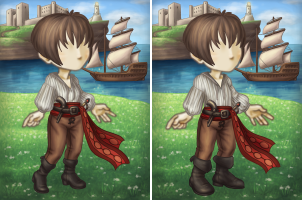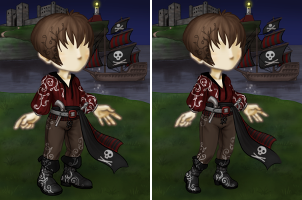 The winning HA sets have been placed into their respective shops!

Last month earned the following:
GP Set: 192 GP per artist
BP Set: 56,100,000 BP per artist
Premium Set: 2,630 PP per artist


Want in on the action? Well, phase one - the basing contest - is open and waiting for entries!
Head here to submit your design. Fingers crossed you can all squeeze this month in!
Posted by Eve (#2775) on Tue Feb 2, 2016 11:51pm

---
Art Gallery
Contests
Art Gallery



The art gallery has been judged!
The theme was Winter* and we received some chillingly fun entries!

Here are our featured winners: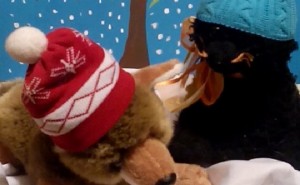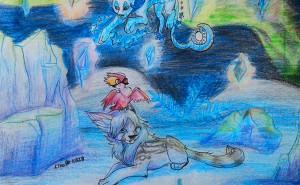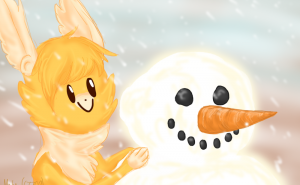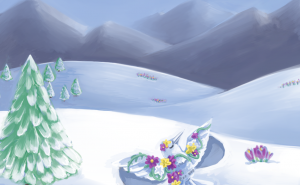 They won:






Congratulations!

The current theme is Plushie*!
Any medium is acceptable as long as you showcase the theme and keep it Aywas-related as always. Crafting actual plushies is fine as is doing digital art or featuring one of our official Aywas plushies in a scene.
This is also a starred (*) theme, meaning you can enter it even if you've won recently or plan on entering upcoming contests.
Official Aywas stock is permitted for this theme.

Good luck!

We will also be announcing some new themes on Sunday, so if there's a theme you've always want to see (or want to see repeated!), share it with us here.

Thank you!

- Eri
Posted by Eri & -- (#17) on Tue Feb 2, 2016 6:21pm

---
Raffle #109 has ended
Items
Congratulations
Breeding Coin

A.J. +D (#2397) is the winner of the raffle and won the item Breeding Coin!
A.J. +D (#2397) brought 3,000 tickets, spending 3,000 Snowball!
Congratulations to the winner of
this raffle
! I will be in touch with you shortly about claiming your full prize. :3
Posted by Eri & -- (#17) on Tue Feb 2, 2016 6:12pm

---
New Jeweled Bases!
Site Update
Let's see what the artist of the month has for this month's Jeweled Bases!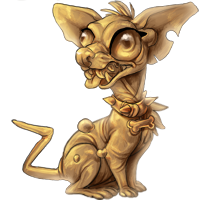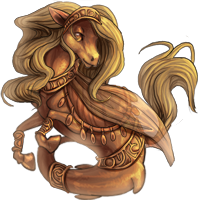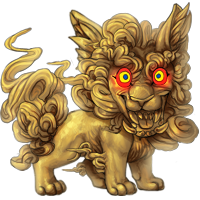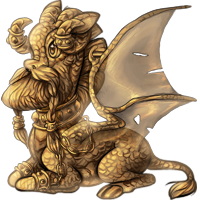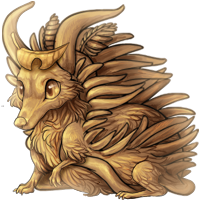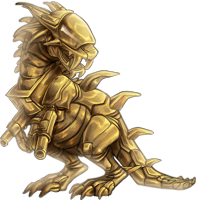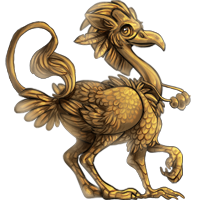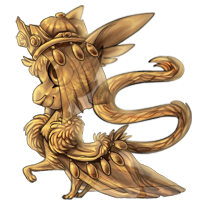 Be sure to thank JESTER & REUBEN (#585) for these great bases!






Do you like making Fauxes? The Faux Box has a new theme for the month - Valentines! Submit a Valentines Faux Set (themed edits and colors for all five pets) and earn an extra Faux Net.







The Sketch BC queue is down to 5 at the moment. If you want some babies, now is a great time to submit - especially considering you get three Mystery Tickets with your purchase of a Sketch BC until 11:59 PM tonight!







Would you enjoy having another "Faux Box" type feature that allows any common or uncommon genus set into it? For instance, a box full of Melos, Raffis, Suunes, etc.
Posted by JAK (#15) on Tue Feb 2, 2016 3:15pm

---
Valentines Magic is in the air...
Items






Some Valentines Magic is in the air...



The Blind Date item is a fun new breeding coin that allows you to breed with another pet that used the item. You will either have your pet wait for the next player to use the item and breed with that player's pet, or your pet will breed with the previous player who used the item and is waiting for a partner.

This item is essentially like the holiday Delicious Eggnog, except there is no fail chance, and you have a little more control over the types of offspring you will get.

All offspring will be 30% edited, but you can provide five preferred common, uncommon, raw, trinket, token, or hybrid genuses in your breeding notes. Unlike the Eggnog, all breedings with this coin have a chance to roll a rare, and you can include a preferred genus for that too (not including a Xaoc).

You can find this item in the USD Shop for $35, or you can get a pack of three for $90 (save $5 per item!).








Interested in switching the Hidden Item (like Swim, Dig, Lockpick, etc) skills of two pets? You like adventuring with different pets, right? Well, this Premium Item allows you to swap the Hidden Item Skills of two pets you own.

Note, this doesn't affect the default genus skill. For instance, if you added Swim, Dig, and Fly to a pet that naturally knows Rock Smash, it would only transfer Swim, Dig, and Fly over to the other pet.








Interested in the new Blind Date item? Why not get some bonus items along with it? The Mystery Box Tickets are available for every purchase of $5 or more until midnight on the 3rd / 11:59 PM on the 2nd.

Some new items have been added to the mystery box as well: Fox Net, Sketch Artist Ticket, Blue Species Crystal, Sketch Breeding Coin, Jeweled Rare Crystal, Lesser Design Ticket, Greater MDT, Platinum MDT, Fox Box, Alidae Egg, Blind Date, Platinum Design Ticket, Greater Design Ticket.

Look forward to another post later today with all the new Jeweled Pets! JESTER & REUBEN (#585) have some nice pretties in store for you.







Discuss! Who was your favorite Eggnog artist from the previous round of Eggnogs, that you'd love to see invited to the Blind Date team? Heap some praise on the artists you LOVED!
Posted by JAK (#15) on Mon Feb 1, 2016 1:43pm

---
Three Way Decider - Vote!
Contests
This poll will determine the BP and PP shop entries, and will run for 24 hours.

The three sets will remain on sale until March 2nd to make up for the delay =)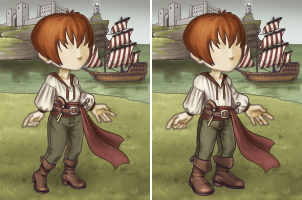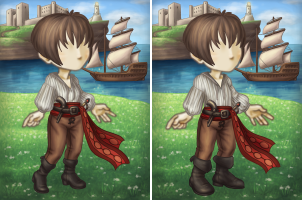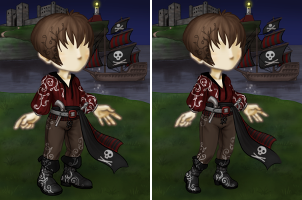 Posted by Eve (#2775) on Mon Feb 1, 2016 12:15am

---
New Knowledge Base Article and Small Updates
Site Update




For a while now it's been said that crystal checking designs seems extremely complicated, and that while the old article was jam packed full of information... it was also a little daunting to read. I've had a lot of positive feedback about a guide I made on tumblr what seems an age ago, so I have updated it a little to fix my mistakes and have posted it to the knowledge base with hopes that the step-by-step guide will help even more people!


Along with it, you will see there have been some pretty major updates to modifiers - including some that have been asked for - to help simplify them for every day use.

I apologise that the transparency calculations section has not been completed yet,
but that part it turns out is trickier to explain and understand, and I want to make sure that it's crystal clear before unleashing it on you guys =)





There is also a slightly terrifying Humanoid rule article under way. I apologise in advance for any nightmares I cause (the mods still haven't forgiven me),
but I'm hoping to engage a real artist to do some better examples soon!


Hopefully all of this will help, and if there's still things that need some better explanation please let me know down below so I can see what I can do about clearing it up for you.
Posted by Eve (#2775) on Sun Jan 31, 2016 10:49pm

---
Accidental Neutering
Site Update




Seems there's an unexpected issue with the audit queue where it makes pets that go through it unbreedable.

This should only affect the recent Silver Potion acceptances, as well as I believe two Metal Raffi. I have all the pet images that would have been affected on file - however I don't have the user IDs.

If you have been affected by this, please PM me with a link to your pet and I will fix it for you immediately.

I apologise profusely for this error, and hope to have it fixed shortly.
Posted by Eve (#2775) on Wed Jan 27, 2016 6:15pm

---