Recent News
Search Options ►
Story time by the Meteor's light
Site Update



This week's winner is Rohvannyc (#21192)! They won a Glittering Slab + 1SP!




Don't forget to read their entry before submitting yours!
It should be pretty easy to bring a sound ending after their entry! c:

Entries for next week must be in by August 14th at 6pm AST.
If the story isn't ended by then, I will add an ending to it, myself.

Story Game rules and info can be found in the Knowledge Base. Updates, chat, the ping group, and the prize for next week can be found in the Story Game thread!

Also another reminder that there is a new PSD Fetch thread open, located here and can be found manually by going to Forums > Aywas Talk > Breeding Chat > Offspring PSD Search > PSD Fetch 2.0

The old Fetch thread should be completed now!

-Rudy (#4485)

While I was out exploring the Lunar Meteor I discovered a few more pets! I'm sure by now many of you saw them, but due to the delay in my news post I think the Lunar Meteor might run for an extra day so you can all make sure to catch the new ones!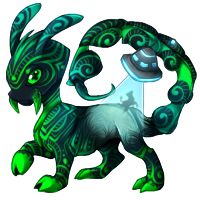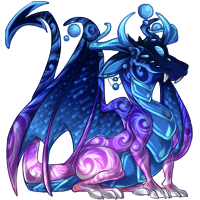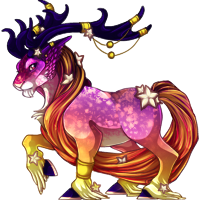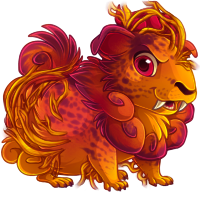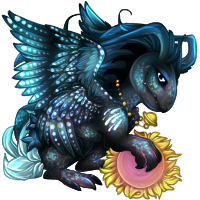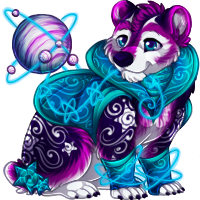 Good hunting!!


As a side note, for all Breeding Artists who are on a USD contract, should you wish to use part of your payment for an item from the USD shop just make sure you tell your appropriate Admin when you turn in your list. We will just subtract the payment from your invoice and send you the item directly :)
Posted by 🐼Kaiyo🐼 (#489) on Sun Aug 7, 2016 9:35pm

---
Mauri is back... with something peculiar!
Contests
Hello to all of our Aywans! <3

I officially have a place to stay long term and a stable internet connection. n_n I want to thank all of you for being so patient with me while I was without a home. It was a bit of a hectic time but my life is calming down now! I'm working on catching up on everything breeding and we have a new pink helper by the name of Kousei that is helping us manage all of the pet related duties we had.

So thank you, again, for being understanding and patient with me. ;-;




I also found something a bit peculiar during my time away...
I uncovered a new contest. It was covered in a bit of green sludge but don't worry, it should be safe!

Head on over to this thread if you want to help design a new genus. Both art and writing entries are accepted!

I won't tell you what it is for... but I assure you that you'll glow with excitement. ;)
Posted by Kyu & Mauri (#1010) on Fri Aug 5, 2016 6:19pm

---
Updates are Coming!!
Site Update



Good Afternoon! I hope everyone is enjoying the Lunar Meteor so I will try to keep this short, it is just touching up on a few things!





I am sure by now most of you have seen the Premium Grab Bag on the Welcome Back page.. Well, it is finally released! This item does exactly what its name suggests it will do! You can pull out a random previously-released Premium monthly item! We removed some of the retired objects, such as Gardening Items, though given time they may find their way back in there.
You can find the Grab Bag in the USD Shop under the Misc section.
Be warned this item will not be a permanent addition to the shop! In order to help keep the premium items of value, it will be stocked randomly, with or without a notification as to when it will be stocked! I will keep it in for a few days to celebrate its creation, then it will be removed and show up at a later time.





Speaking of the previous Premium Items, I know that the Long Island Iced Teo has been a source of irritation for a lot of users (most of staff included) so I am happy to announce that it has finally been fixed! We spent the past few days thoroughly testing it, and it appears to finally be working correctly :D





Which! Now that we have figured out the trick behind regenerating Alcohol, we are going to be testing The Zombie! We ask, until I announce it has been fixed, that you Do Not use yours! You will not be refunded should something go wrong.






My next point of interest involves breedings. Firstly, Cocobeef||Quetz (#8298) is going on hiatus. I have assigned the rest of the Artist Tickets they had, and I am going to be working on compiling a list of artists on the Grand Team so users can know exactly who they can ticket.

Regarding Painted Coins:
I am going to be monitoring the requests closely, so I would like to remind all users that when you submit a breeding with a Painted Coin, you are permitted to give a Theme and a Color Scheme. These themes are supposed to be only a few words, and users are not allowed to ask the artist to use something that is Copyright! You are permitted to ask for certain edits to be used, however the artist is not required to follow your request. Please keep that in mind!
If you have questions regarding the coins, you can check out the Painted Metal Breeding Coin and Painted Lesser Breeding Coin Knowledge Base articles for helpful information.
On the other spectrum, I will also be monitoring the finished babies to ensure they fit the theme, the colors, and that they are of an appropriate quality.

And, again, I am asking ALL of Slash's Breeding Artists to please PM me with the abbreviation of your team and your Paypal address within the subject line. Then, in the body, include a link to your PM with Slash.
Many of you have already contacted me, and I appreciate it! However, those of you who have not, please do so quickly! Your lists will not be processed and you will not be able to be paid until I hear from you!






Artist's Palette and Painted Bottle now work properly with Blind Dates, so feel free to add them as you would like!






We also have a Temporary Breeding Artist opening! This position pays GP, with SP and Custom Item incentives for how many you complete on time! We need someone willing to help clear out the HBC queue, as well as to finish the Drunk Breedings from last year! If you are interested please visit This Thread for instructions and more information on payment!
The Bonuses will work as follows (And be used for current HBC Artists as well):
20 points per list turned in on time
1 SP for every 2 lists turned in on time.
1 Point = 1gp
With your points you can can purchase any custom making item available
You can purchase breeding items ONLY if you are submitting predicts, and you must present the pair and completed predicts when requesting the breeding items
If you cannot submit ONLY predicts, then you cannot request that coin









We have also remade the Birthday Fixes Thread. You should have received a Ping if you had posted in the last thread, asking if you still wish to change your birthday. We apologize for the massive delay in these, however we do offer the Lunaris' for these missed birthdays if you had contacted a moderator within 2 weeks of your birthday. Please visit the thread for more information!





Since you have been so patient and read this whole post, how about we open the Prehistoric Portal once more and see if we can find anything?
It looks like something is swimming out...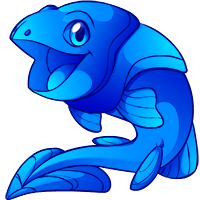 Ah! Look at this adorably happy fish! We will call him Daevo, and he will be our fishy.
Some of you may recognize him based on the prehistoric dunkleosteus, and if you are familiar with this fish you will also know they weren't nearly as happy or friendly-looking as ours! They were incredibly interesting, however, and I strongly recommend checking them out! :D

As per normal Prehistoric Portal tradition, once we have 75 Daevo designs in the edit repository, we will take another peek inside the portal and see if we can find something else. Please remember these designs must fall between 15% and 50%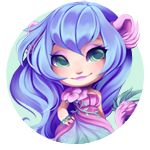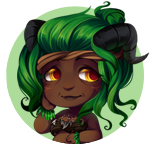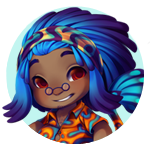 And would you look at these sexy devils? It seems a few more NPC's have shown up! And these ones seem to have brought a few tools?? I wonder what type of construction their planning...
(Our thanks to Frey who wrote these profiles a very long time ago!)

Posted by 🐼Kaiyo🐼 (#489) on Wed Aug 3, 2016 9:35pm

---
August is a great time for Meteor Showers!
Site Update



Hey there folks! This is going to be a pretty big one so Please make sure you read it all! With the changes we had, there is a lot of pieces being picked up!

Firstly, I would like to post, again, that All of Slash's Breeding Teams must PM me. In the subject line include both your team(s) abbreviations (PMBC,PLBC,Etc) + your Paypal Address. In the body include a link to your PM with Slash, and if you are waiting for a list to be assigned or processed.

Now, onto the festivities....

Welcome to August! One of the hottest months where I live, so I have been cooking the past few days and from what I've seen around the site plenty of you are too!

Apparently We're not the only ones melting, some of these GP pets are looking like their having a rough time too!
However I'm not sure about that Koaf... he seems to be enjoying it a bit too much...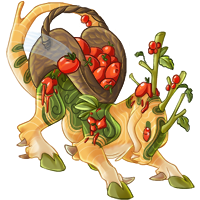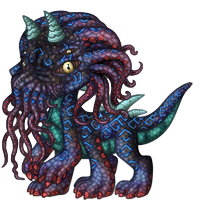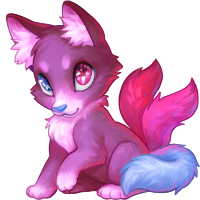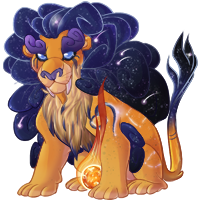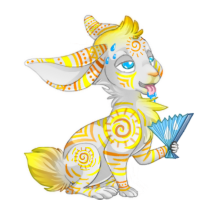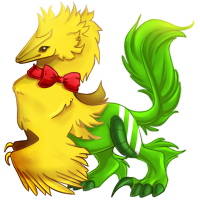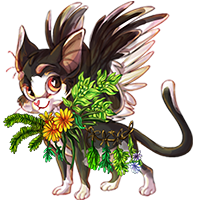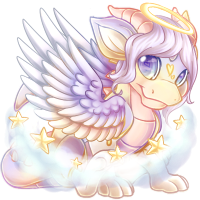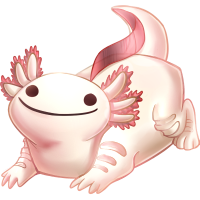 The BP pets look like their ready for a party!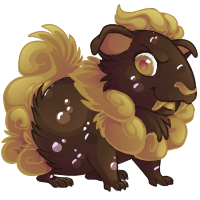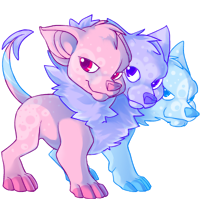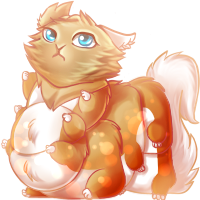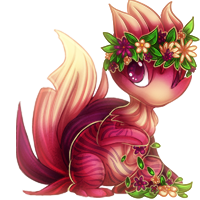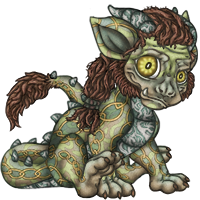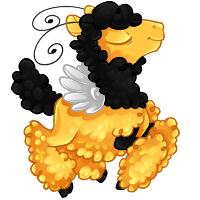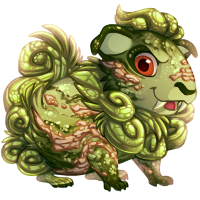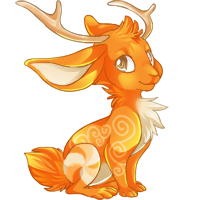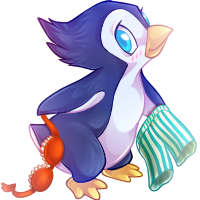 If you colored one of these pets, please contact Kousei (#25044) for your payment!
Make sure to include your PayPal address if you are opting for the USD option.
We will also be collecting pet PSDs directly from the thread,please make sure you keep the links active for two weeks (at least until mid-August) so we have time to snag 'em!

Did you notice...? I said Kousei (#25044), instead of the normal Kyu! That is right! We have a new Super Mod





Kousei (#25044) has already been handling a lot of the pet related aspects of the site, and with her new found powers we are going to bury her under more work! Muahahahahaha!





In honor of Zeus, the Essence of August 2016 is stocking in the GP shop for the entire month!

Using this item will turn your active pet into a random coloration from the GP or BP pets listed above.




The Premium Item for this month is the brand new Vending Machine! Similar to it's counterpart, the Grocery Bag, the Vending Machine is a regenerating item that will spit out 3 random Energy Items. This does exclude Alcohol Items, so if you happen to find one please report that to me immediately!






We have a Birthday Lunaris!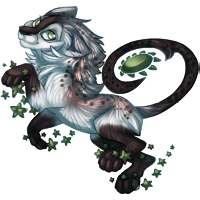 I would like to welcome the Salmon Lunaris!


This is the part of the news post where I would introduce this months Birthday Lunaris, but unfortunately he is running late :(
With the Staff switch I knew I would forget something, and apparently it was the Birthday Lunaris. But! Before you begin throwing Rotten Luna Berries at me, I have already spoken with the artist and it will join us shortly. I am so sorry about this oversight and I will strive to do better in the future.



Don't forget to check out the birthday link to claim your gift from Aywas on your big day! Need to change your birthday? Click here!






The new monthly contests have been announced!

August Monthly Pets - BP Shop: Enter

August Monthly Pets - GP Shop: Enter

September Monthly Customs
Theme: Magical

Note: The Monthly Customs game now requires PSD's to be included in the post, if your pet does not get chosen you can edit the PSD out.

Good luck with your entries!






Coding Corner
A monthly update from behind the scenes!

This week I am going to work on turning the rest of Slash's breeding teams Goldenrod and uniting the breeding teams, so if your name changes color don't be surprised!
I am also working to figure out what happened to last years NaNo, so stay tuned for more information on that.

Our amazing coder has a big list of things he wants to get done this month too! Including:
-Backend changes to the breeding Panel to better streamline the process
-Tweaks to Matty's Maze to make it a standalone feature (adding more events, and possibly skills!)
-Backend things related to user's accounts
-Adjusting how Account Recovery works to make it simpler for users
-Changing the way High Score tables work to help alleviate lag
-Fixing minor glitches that have been popping up, as well as older ones we've known about





Speaking of our coder, Yasu (#3410) is going to be celebrating his Birthday on the 30th! Make sure to wish him a Happy Birthday!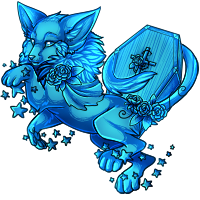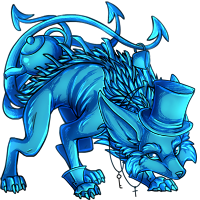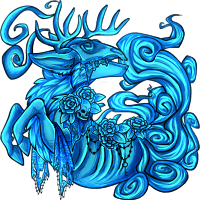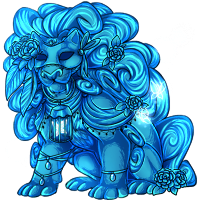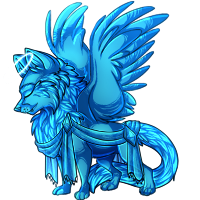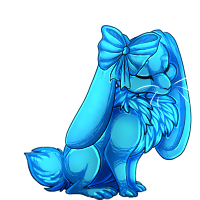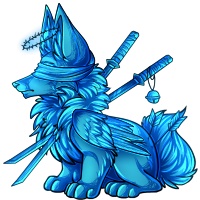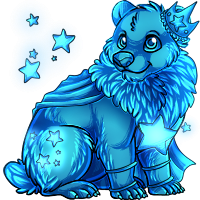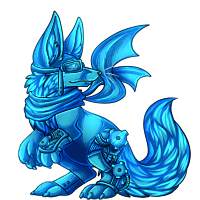 This month's Jeweled Bases are created by Nine! Aren't they stunning!?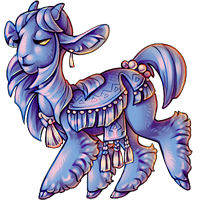 And we have a brand new Rock Custom Crystal base that's strutted onto the scene!

Kirara has created one of the best Sphinx's I have ever seen on this site! And look at those adorable hooves!




What is that up in the sky...? Could it be..??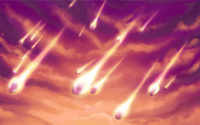 It is! The Lunar Meteor has arrived early this year! And it seems to have brought some new pets with it!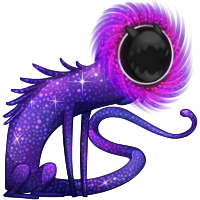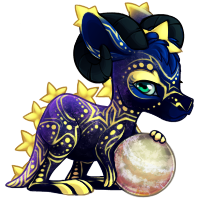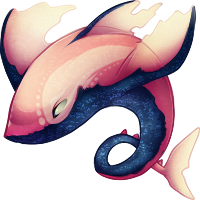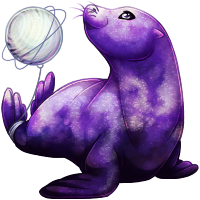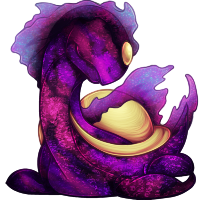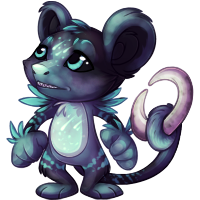 You can expect the Meteor to remain in Orbit until August 8th, around 11:59pm give or take. Perhaps later on in the week we will discover some new pets ;D

As always, if you finish the Museum Collection you will receive a Star Ticket!



After the meteor has left us, we will hold raffles where you use these tickets as the prize, good luck!





REMINDER! The USD SCC Items are going to be rotating out in September. It might seem like that's a long ways away, but you can certainly start thinking about making a USD SCC Submission in the meantime!
Posted by 🐼Kaiyo🐼 (#489) on Mon Aug 1, 2016 8:35pm

---
A New Raffle has Started!
Items
A new raffle has begun
Prehistoric Portal

Ticket Price: 1
Max Tickets: Unlimited

There is a new Raffle started for Raffle Crystals!

Trivia has Updated
Here is last weeks answers!
Which of these Luiri are NOT Admin Distributed?
Mistletoe Fairy Luiri
A Layer Key is found in which shop?
BP Shop
Which Talisman has the most charges?
Amorphous Talisman
What is the most expensive BP Shop item?
Sketch SCC Pack
Which museum Plush Series does Fadoop Plush belong to?
Plush Series 6
Which user created the Moon Plush Flubelle in the GP Shop?
spock-sickle (#44622)
You can find the Neon Skeleton Roku in..
Wasteland
How many pets are for sale in the Metalsmithing Shop?
19
Which of these shops does NOT sell pets?
Draconic Creations
Candy Corn Shots restore how much Energy?
10
- Chibi (i#124)
Posted by 🐼Kaiyo🐼 (#489) on Mon Aug 1, 2016 3:18pm

---
Raffle #131 has ended
Items
Congratulations
Magic Marker

catdogesq (#68393) is the winner of the raffle and won the item Magic Marker!
catdogesq (#68393) brought 682 tickets, spending 682 Raffle Crystal!
Posted by 🐼Kaiyo🐼 (#489) on Mon Aug 1, 2016 3:17pm

---
Story Game, Fetch Updates, Breeding Info
Site Update




Not enough entries again this week! Stop breaking my heart!

As sad as that may be, I have some updates regarding Story Game that I hope everyone likes!
There is now an Official Story Game Thread for updates, chatting, and a ping group for weekly reminders to turn your entries in!

Not only that, but I've realized a lot of users want to be surprised by the weekly prizes as much as a lot of you want to know what you're entering for. I've found a sort-of middle ground to try and make everyone happy!

Each week I will update the second post of the official thread with the current week's prize. This way, users still have a way to see or avoid the current prize! Be sure not to spoil yourselves or others!

Try to wrap your entries up this week, if possible. I will only run the contest for a maximum of TWO more weeks before we start a new story!

...speaking of starting a new story..
I have a small, but fun, surprise for all the Story Game writers/readers out there when we finish the current story! I hope you guys will like it!

Entries for next week must be in by August 7th at 6pm AST!

-Rudy (#4485)

(Pause for dramatic effect.)

Hi, it's me again!

I have more news! You could say I'm very.. newsy.
.__. Anyway.
I'm here again to tell you that Kita (#3988) will no longer be doing PSD Fetch.

I will now be handling PSD Fetch, and there is a shiny new thread HERE for you to post in!

Please do not post if you have already posted in the old thread. Kita is working as fast as she can to get the old thread finished up! Rest assured you won't be forgotten about!

Be sure to thank her for her hard work in getting your PSDs linked up!

I will try not to let you guys down! n.n

-Also Rudy (#4485)




Kaiyo's turn!
I just want to remind All of Slash's breeding teams to PM me ASAP if you have not! You will not get another breeding list, nor will your list be processed until I hear from you.
In the subject line include the abbreviation of your team(s) and your Paypal Address. Then in the PM's Body include the link to your PM with Slash, and if you are ready for your list to be processed.
Thankyou to everyone who has already contacted me!

Posted by 🐼Kaiyo🐼 (#489) on Sun Jul 31, 2016 8:05pm

---
Bot: Matty's Maze 2.0
Site Update





Hello again! I hope your not getting sick of us yet!
Today we are happy to bring back a very old feature, brought to life by Helmy (#1401) about 3 years ago!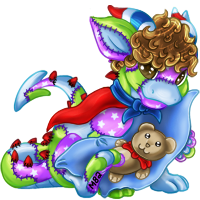 Many users will remember the original Matty's Maze, however we decided that it had been so long since the initial release that the Maze could use a facelift! This feature is a whole new, epic maze adventure! It will be used as a secondary to Adventure, and we will be releasing Maze's for each released adventure zone (Excluding temporary adventure zones).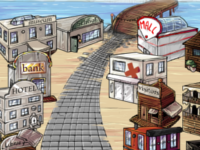 A few changes to this maze: you can find treasure chests that will use your keys, and the items will match those found in the matching Adventure Zones. Once you complete it you will be prompted to play a memory style puzzle, and there is also a variety of buffs and debuffs inside the maze! The first zone we have open to you to explore is The Bridge! Once you complete the puzzle you will be rewarded a prize, and once we get more zones released we will be adding a museum collection!





A few notes, this is a newly revamped feature, so there may still be some changes! The BP should be on par with the same amount of BP you find in the bridge zone, and we may change the size of the maze, or how often buffs/debuffs appear. Should you encounter any glitches please post in This Thread so I can see it quickly! We will be adding more items in the future.

Tips: As you turn your character will remain facing the "north" direction, remember that when clicking the bridges. When you see the Aywas logo flashing in the bottom right, the game is loading! The lockpick skill is not usable within the Maze. You do *not* have to unclear the whole map, when you find finish go ahead and click it and go to the end puzzle! The end does not have to be on a side, the end may be hidden on any tile! If you would like to chat about the Maze, come over to This thread! We'll skim it for suggestions and how users like it <3

We hope that everyone enjoys this revamped feature, as it will continue to grow with the site! Thankyou once more to Helmy (#1401) and a Belated Happy Birthday to Matty!
Posted by Slashbot (#3) on Wed Jul 27, 2016 8:44pm

---
The Winds of Change..
Site Update





Hello everyone, this is a pretty big announcement so please make sure you read all of it, I will try to keep it short <3

I am here on behalf of JAK (#15), as most everyone knows he is the Site Owner, and he handles a wide variety of different site functions. However, recently his Offline circumstances have become too much to handle along with Aywas, which is where this news post comes in at.

As of this moment, I, Kaiyo (#489), will be taking over his responsibilities and assume the title of Site Manager. So if you have any questions that you would normaly sent to JAK (#15), send them my way instead. A handful of the things I will be taking over is: GCC, MDT, Painted Coins, Sketch Coins, Grand Hybrid Team, and a whole lot more.

I ask that everyone please be patient during this transition, as it is a big jump and there is still somethings regarding this position that I am learning, however I will do my hardest to answer any questions that I can as soon as possible.







As such, I ask that All of the breeding teams that JAK(#15) handled please send me a PM immediately. In the subject please Include what team you are (the abbreviation), as well as your Paypal address for ease of payment. In the body of the message include a link to your PM with JAK(#15) so I can verify the information and see where we are at regarding your lists.

I am going to try to process things that may have slipped through the cracks, so if you have an unanswered message with JAK(#15), please contact me with a link to your previous PM with him.


Thankyou everyone for taking the time to read this, I will try to answer any questions in the comments or PM as quickly as I can, however I am taking a kitten to the vet today so I will be out for a few hours.
Posted by 🐼Kaiyo🐼 (#489) on Tue Jul 26, 2016 12:57pm

---
Games, games and more games
Site Update
A new raffle has begun
Magic Marker

Ticket Price: 1
Max Tickets: Unlimited

There is a new Raffle started for Raffle Crystals!



This week's winner is Be4 (#23531)! They won a Glittering Potion + 1SP!




Don't forget to read their entry before submitting yours!

The prize for next week's winning entry will be a Glittering Slab!
(Return the slaaaab.)

Entries for next week must be in by July 31st at 6pm AST.
Try to get this story ended! c:


-Rudy (#4485)

Trivia has Updated
Here is last weeks answers!
Which user won the Melo from monthly customs game?
question (#41490)
How many new Pride Teo were added into Pride Candles?
10
Where can you find a Natural Tiger?
Rain Forest
Apocalypse Cloak gives how much Toughness bonus?
30%
There are _ Quetzal in the Annoying Item Bazaar?
4
The Crystal Ball game costs how much to play?
100 BP
What level do you become a Master in Chaos Cooking?
61+
Orange Spheres are found in..
Fields
How many NPCs are on the Site Characters page?
10
Which pet slot item gives the most slots?
Silver Shard
As a side note, starting next week Chib (i#124) will be taking over trivia and raffle!
Posted by 🐼Kaiyo🐼 (#489) on Mon Jul 25, 2016 10:33pm

---