cccc
Back to Genus Guide | Wibbit in the Aywapedia
Wibbit
Information about the Wibbit species.
Description
These tiny creatures prefer moist environments, though some Wibbits are adapted to dryer climes. Known in every color under the sun, their patterns and symbiotic mushrooms allow Wibbits to blend seamlessly into the local flora, and subsist on almost any kind organic matter. Early life stages remain a mystery, for no one has ever seen a Wibbit tadpole.
Information
Customs can be made by using Custom Orbs (Metal, Bronze, Blue or Gold).
Taxonomy and Evolution
Behavior and Habitat
Mythology
Alternate Lineart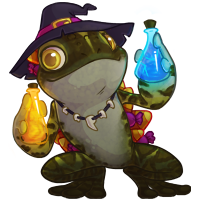 Halloween Concoction #13
------------------------------------------------------------------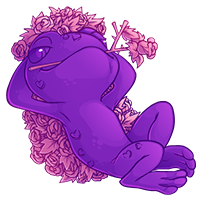 Love Potion #9
---
[ 1 ]
[ 1 ]