cccc
Back to Genus Guide | Trillaling in the Aywapedia
Trillaling
Information about the Trillaling species.
Description
The Trillaling is a nocturnal, elusive creature that dwells in underground caverns and spends most of its time mining for crystal pieces. It is believed that Trills use these fragments in everything from their nests to dietary needs, and have subsequently evolved into part crystal and rock themselves!
Information
For the first two months of their existence on site, customs were obtainable through using Raw Metal Crystals, Raw Blue Crystals, and Raw Gold Crystals. The pet is now retired and can only be made with Antiquity Staves. A Christmas/winter themed custom can be created through the use of a Holiday Raw Crystal, regardless of whether the pet is retired or not.
Taxonomy and Evolution
Behavior and Habitat
Mythology
Alternate Lineart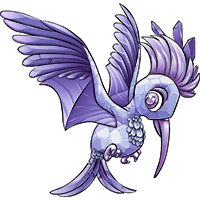 Alternate (Second Shading Option)
------------------------------------------------------------------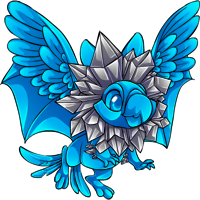 Alternate
---
No comments yet